Do you want to appreciate the art work of the first Welsh speaking artist shortlisted for the Artes mundi prize? Do you know how to appreciate a contemporary art work which worth £40 000 prize? chance to watch and understand contemporary art is now free in Cardiff.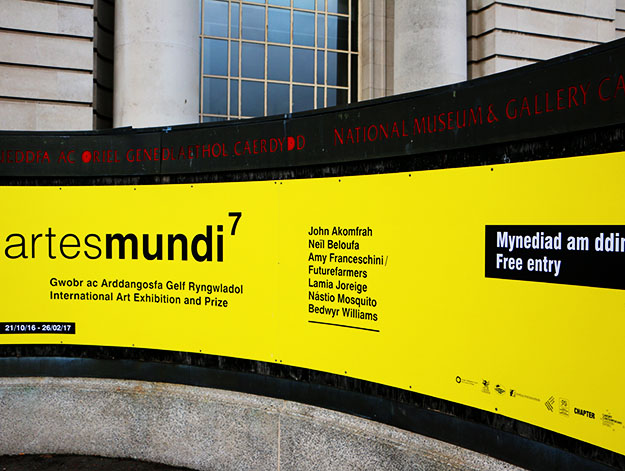 The art work of Bedwyr Williams, the first Welsh speaking artist being shortlisted in the Artes mundi prize, is exhibited in the National Museum Cardiff.
Artes mundi, the largest international contemporary art prize in the UK based in Cardiff, holds its biennial contemporary art exhibition in the Cardiff National Museum and Chapter until the 26th of February 2017.
This Wales's biggest contemporary visual art exhibition features the work of six artists who explore social issues related to the human condition.
"It's really exciting to bring these international artists together," said Tessa, the live guide of Artes mundi. "Because you might have one of these artists on their own in an exhibition, maybe, but having six international artists together and make it free to the public, especially with their work dealing with the subject matter 'what is it to be human being' this kind of issues around like global politics which impact on everyone's life, is not easy."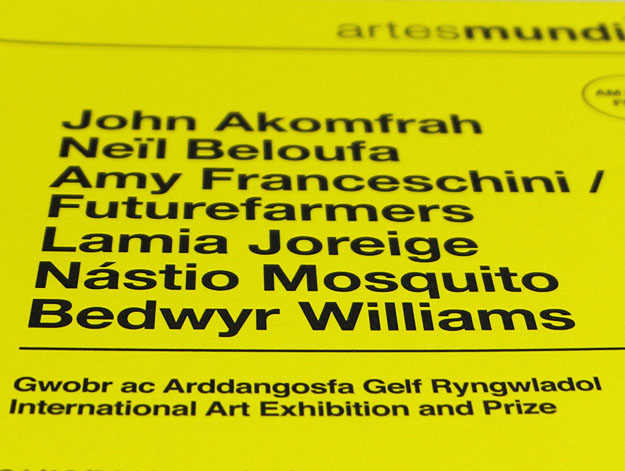 The six artists shortlisted for the largest art prize in the UK which counts for £40 000 are from Europe, North America, Africa and the Middle East.
There are two British artists, John Akomfrah and Bedwyr Williams, being shortlisted this time.
Bedwyr Williams creates a fictional city around Cadair Idris (Idris' Chair) in his work Tyrrau Mawr (Big Towers).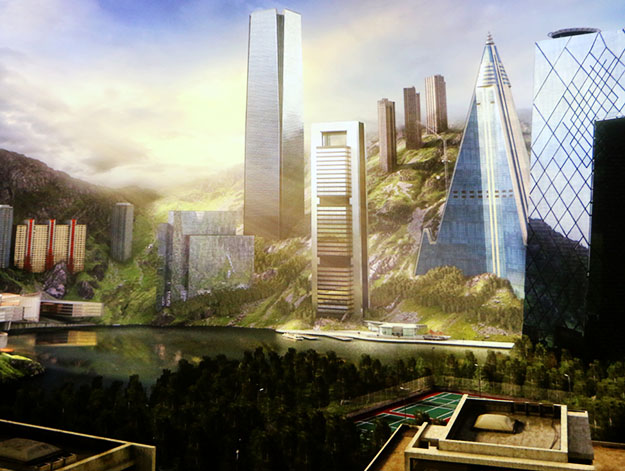 The film seems to be static at the beginning. But the lives of the inhabitants are revealed to the viewers when they notice the slow movement from day to night and the lights that turn on and off in the buildings around the lake.
Using the technique of matte painting, his film and the narrative lead visitors to think about how does it feel like to live in a mega city that pops up over a night.


Another British artist, John Akomfrah, who was a refugee as a child, draw people's attention on historical and contemporary global migration, by showing related film clips on two separated screens.
There have been lots of visitors from different places around the UK coming to Cardiff to visite the exhibition. People also have varied options about the exhibition.

Artes mundi, arts of the world in Latin, is founded in 2002 by Welsh artist William Wilkins.
The winner of the prize will be announced on 26th of January 2017.