We finally wait for Woody Allen's annual present – Wonder Wheel, but Woody's fans may be a little disappointed.
It is amazing that Woody is still vigorous, even over 80, as director and writer in the movie industry. A typical Woody movie is full of nostalgic music, an impeccable cast, romance theme, piles of cliché and philosophical words though some taste sour and bite. So does Wonder Wheel. At best, it seems like a shadow of Café Society (2016), but joyless and a little boring.
Another romantic story happens on the hustle and bustle of Coney Island. Back to 1950s, another man was stuck in a triangle love with a bored housewife, Ginny and a pretty young woman, Carolina. Ginny, played by Kate Winslet, is desperate with her dull life and unhappy marriage, she always dreams of going back to the stage and acting. Since the tragic woman met the young lifeguard, Mickey, she thinks that he could save her out of life's worries and her depression and seeks for a romance with him.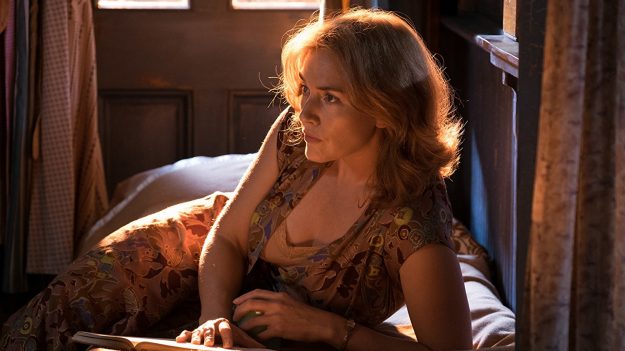 However, under Woody's script, the women do not have a good ending. "Oh god, spare me the bad drama," said Ginny, wearing her old drama costume and a smoke in her hand. She is on the verge of collapse after knowing Mickey dated Carolina, her husband's daughter. The jealous woman makes a mistake that results in Carolina being caught by gangsters which ultimately leads to her disappearance. Her tragedy is attributed to love. She is a woman, romantic, moody and fragile. She wants more love and wants to be saved from love. "But when it comes to love, we turn out to be our own worst enemy," said Ginny.
Ginny's tragedy resonates with the character of Jasmine Francis, the leading role of Woody's 2013 award-winning film, Blue Jasmine. There are many similarities between both Ginny and Jasmine. Both of them were charming when they were young but a change when they reach their 30s. They are both, fundamentally, witness to the realities and the betrayals of love. Compared to Jasmine, Ginny is too mediocre to be attractive and legendary. It seems that Woody's creative power in writing is declining but thanks to Kate Winslet's acting, she handles it with ease.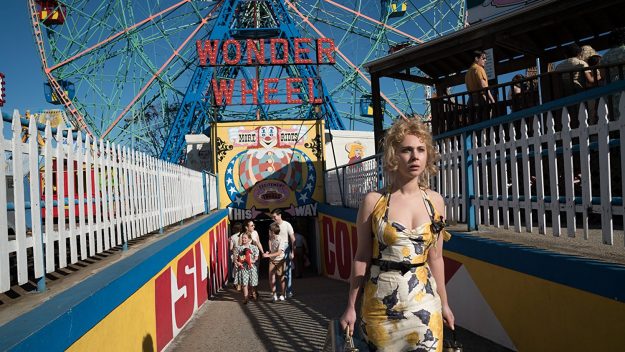 Although Woody has done nothing innovative in regard to storytelling, the visuals of Wonder Wheel are stunning. The richly coloured tones and the high colour contrast highlight the wonderland atmosphere in Coney Island. The soft light around actors' hair and skin makes them coated with a tone of honey. This contributes to the visuals making it look both authentic and nostalgic. Interestingly, the colour effect is changed throughout the film dependent on Ginny's emotions.
So, it is not all at a loss. In the expansion of the three-dimension movie, the little giant still insists presenting storytelling and movie art in the two-dimension form. Wonder Wheel is neither the worst one nor the best. It is like a fancy bubble that comes up to Woody's movie lists, but joyless.
Degree of recommendation: ⭐⭐
.embed-container { position: relative; padding-bottom: 56.25%; height: 0; overflow: hidden; max-width: 100%; } .embed-container iframe, .embed-container object, .embed-container embed { position: absolute; top: 0; left: 0; width: 100%; height: 100%; }