As a part of the campaign, celebrities and influencers take to their social media handles to share pictures of them growing up LGBT+
Several celebrities and influencers have been sharing their stories of growing up LGBT+ after Just Like Us, a charity for LGBT+ young people launched the #YoungerMe campaign on 9th December.
The campaign aims to raise awareness about the harsh realities of growing up LGBT+ and has pushed many famous personalities to speak out about how inclusive education would have helped them growing up.
Scott McGlynn, a local influencer from Cardiff who took part in this campaign said, "'Just Like Us' charity has always been important to me. When they asked to get involved in this year's #YoungerMe campaign I dropped everything to show my support."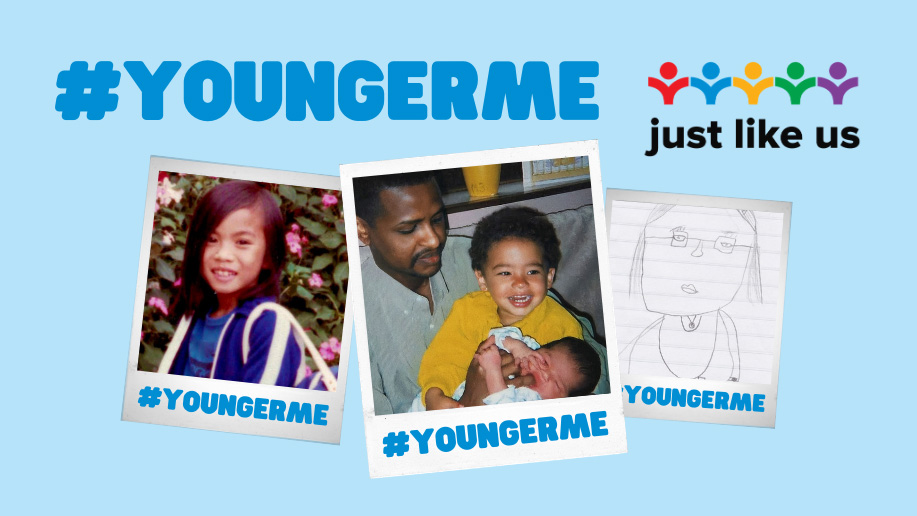 Apart from Scott McGlynn, UK Drag Race queen Divina De Campo, trans Emmerdale actor Ash Palmisciano, athlete Michael Gunning and non-binary author Jamie Windust are also endorsing the campaign.
Jamie Windust said, "#YoungerMe was unable to see the wood from the trees. So many of us when we are younger feel like the future is unobtainable because of the ways in which our surroundings limit us. We found it hard to imagine a future where we were able to just exist, be loud, be brash and be."
They added, "It doesn't matter how long it takes, or if you're out, your identity is yours to own and navigate through and we are all here with you."
The campaign relies on people posting their #YoungerMe images on Instagram and Twitter and through their stories they would bring to light the harsh realities of being a young LGBT+ person.
Dominic Arnall, the Chief Executive of 'Just Like Us', said, "We're thrilled to be launching this campaign with the support of people like UK Drag Race queen Divina De Campo, at a time when LGBT+ young people are facing increasing isolation due to lockdown restrictions."
Amy Ashenden, the Head of Communications and Media for 'Just Like Us', UK, tweeted her excitement about the response that the campaign received. She said, "At a time of year which is very tough for LGBT+ young people, it's been wonderful to see so many #YoungerMe posts and messages of support."

Dominic Arnall also spoke about the organisation's goal to create a community network of ambassadors who speak about being LGBT+ in schools.
He said, "This year we've worked with 27 schools in Wales which all took part in School Diversity Week, our annual celebration of LGBT+ inclusion in education. We also have a regional hub in Cardiff where we work with young ambassadors and we're working very closely with a fantastic school who has signed up to our Pride Groups programme. Our work with schools and colleges in Wales is really important to us in ensuring we can improve the lives of LGBT+ young people there."
He added that the campaign thus far has been incredible and that they've received messages from multiple people saying that it helped open up important conversations with their families and friends.