The famous dinosaur from London's Natural History Museum, Dippy, is coming to Cardiff on his tour of the UK.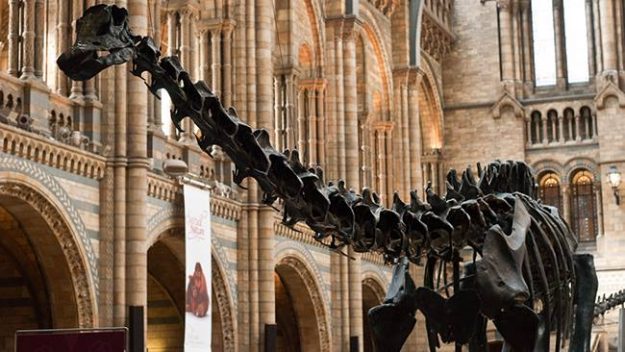 Dippy, the Natural History Museum's iconic Diplodocus, is going on tour on Saturday 10 February and will be making a stop in Cardiff.
'Dippy on Tour' is a two-year-long tour of natural history across Britain. Stopping in cities across the UK, the event will explore the changes in British wildlife and landscape between the late Jurassic period and the present day.
Less than one month to go until Dippy starts his UK tour. First stop @DorsetMuseum! Stay up-to-date with #DippyOnTour and find out how you can have your own #NaturalHistoryAdventure: https://t.co/z5o7s3oRG6 pic.twitter.com/s1kX8GwoZF

— Natural History Museum (@NHM_London) January 15, 2018
Museum Director, Sir Michael Dixon, spoke to Wales Online, saying: "We wanted Dippy to visit unusual locations, so he can draw in people that may not traditionally visit a museum".
The tour, which will begin on the Jurassic coast in Dorset, will encourage visitors to engage with the natural history collections on display in each city. When he arrives in Cardiff, Dippy will take up residence in the Senedd between October 2019 and January 2020.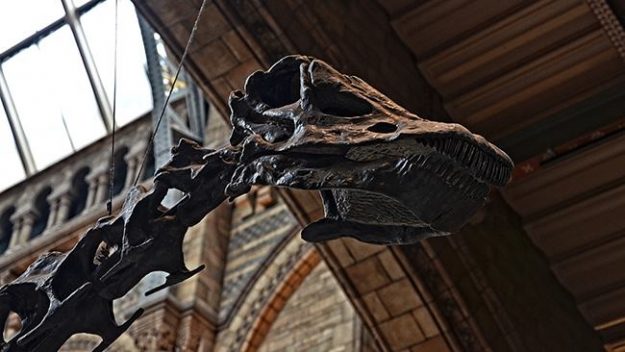 Director General of the National Museum of Wales, David Anderson spoke to the National Assembly for Wales, saying: "We are looking forward to giving Dippy a warm Welsh welcome at the Senedd and interpreting this iconic dinosaur for visitors young and old. Dinosaurs like Dippy – extinct animals from the past – can inspire us to look after animals for present and future generations".
If you cannot wait until 2019 to get your dinosaur fix, why not head to the National Museum of Wales to pay Dippy's Welsh cousin, Dracoraptor hanigani, a visit?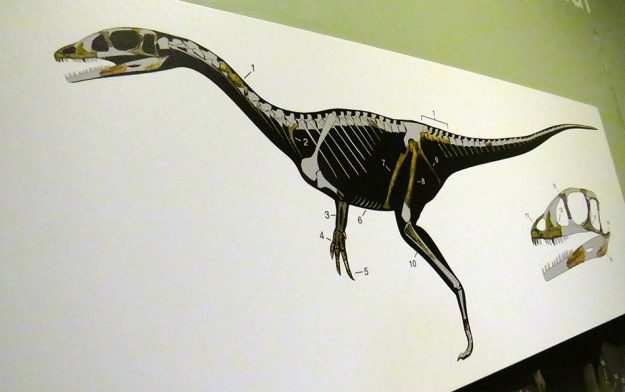 Dracoraptor was found on the Welsh coast in 2014 is possibly 200 million years old, making this the oldest dinosaur fossil to be found in the UK. A life-sized model of the dinosaur can be seen in the museum's "Evolution of Wales" exhibition.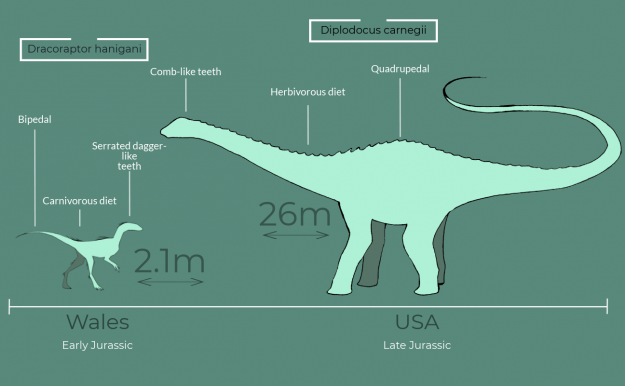 The museum also has a number of other dinosaur related events and activities going on this year, including the launch of its' children's e-book, Dinosaur Detectives.
You can also go on your very own hunt for dinosaurs in the coastal town of Barry, in the south of Wales, where dinosaur footprints at Bendricks Beach have been preserved through time. In April, a hunt for a baby T-Rex will be held at Insole Manor.