Butetown's only female basketball team Butetown Dragons is actively helping women come together to play and popularise the sport they all love regardless of their cultural or ethnic background.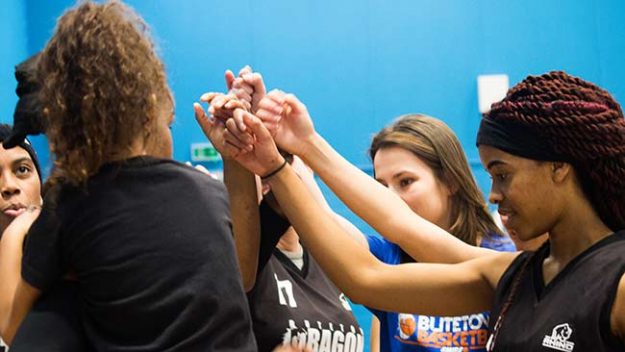 The café was fairly empty when Viktoriya Agova, a volunteer coach with Butetown Dragons, walked in and sat down with her cup of hot chocolate. After a brief 'work and the weather' chat, she decided to get right into the thick of it all when it came to Butetown Dragons.
The level of enthusiasm had just gone up a notch all thanks to the Dragons and her eyes gleamed with pride as she started off with the story that led to the beginning it all.
Butetown, a small district in South Cardiff is a melting pot of cultures, philosophies and values. With people from over 50 countries, it is a flagbearer of multiculturism and diversity in Cardiff and Wales. It only made sense when a female basketball team promoting empowerment and inclusion came from a place like Butetown.
The local basketball team has nationalities of more than 5 countries which include Italian, Latvian, Filipino, Somali, Bulgarian and many more. "We are a diverse group of people, almost like family," Viktoriya said. The Dragons play in the WEBBA league and compete with local rivals like Cardiff Archers and Cardiff City.
Not only is there a cultural mix but the ladies of Butetown Dragons come from all walks of life. They have women involved who are housewives, working professionals or just students. Women of all age groups come to the Dragons to find common ground, the youngest member of the team is 18 while the oldest is almost nearing 40.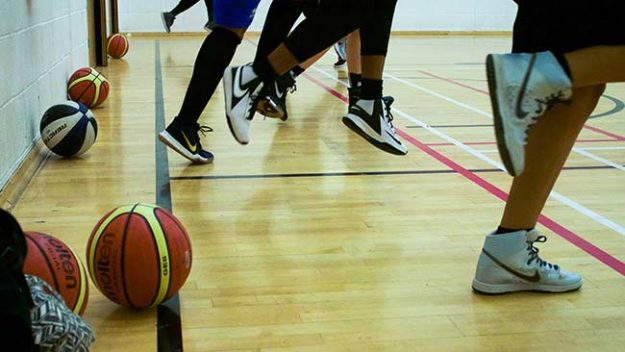 Talking about Butetown Dragons and its inception, Viktoriya says, "Butetown Dragons was a result of frustration you can say. Ayan Hersi, the founder of the club wanted a place where women of different ethnic backgrounds could go and socialise and due to extremely limited options, this club came to be."
"So, she just asked a few friends to come to join her, bought a few balls and started playing basketball in Butetown Pavilion because that's what brought them all together. This was their way of gathering with one another and playing", Viktoriya reminiscences.
After just a few months of its founding, they got quite popular within Butetown and even after a few years later, remains one of the gems of the local community.
"Butetown Dragons is somewhat a place for the misfits", says Agova, who also joined the team a few years back and now coaches them for their competitive games.
She recalls her memories as she walked into the gym to coach her team: "I got my coaching qualification from Gloucestershire.
When I walked Butetown Pavilion's sports hall, I cannot explain the feeling because it was indescribable. I felt as though I was walking into a gym that was just like the gym back home. I felt so at ease and it felt effortless to do what I am doing now."
To think that this club only promotes basketball would be a gross misconception. Viktoriya says, "The club doesn't only promote basketball. We have a lot of volunteering opportunities. So, people can come and help us and feel like they're a part of something bigger."
Things were not all rosy and smooth sailing for Butetown Dragons being the only female basketball team in the area. Underfunding and general lack of discernment was one of the biggest issues to deal with.
"Lack of opportunities was the first challenge we faced which we promptly fixed by creating Butetown Dragons. As far as discrimination goes, even though Cardiff and Wales, in general, is very accommodating, we still found ourselves in the thick of it all. Butetown actually is one of the biggest Somali communities in Cardiff and possibly Wales and even then, there were issues. I think the biggest challenge was the fact that we are different", says Viktoriya.
"When our players used to wear hijabs and undersleeves, we had been asked many times to remove those and play and when that happens, it doesn't feel very good. It isn't always intended to be malicious but I think it is mostly because of lack of awareness and it becomes our responsibility to change that and say: "Look, these players will keep walking through the doors because basketball is a sport which is very inclusive and it is for everyone and that will never change", Agova added.
To use sports as a tool for change is something we have not seen in our communities for a while now and to take this wide platform and change it into something fruitful is Butetown Dragons' aim.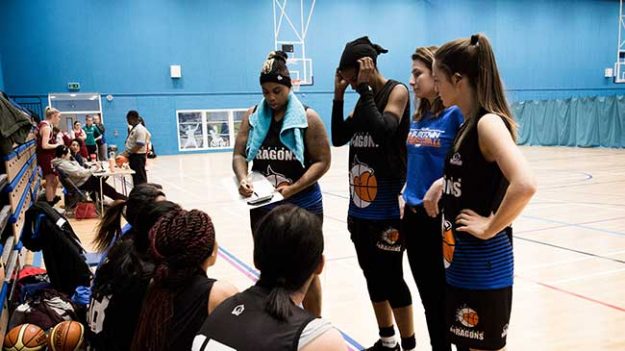 "I'd say it is still early to think that we will be able to make an impact on a larger scale but yes, locally we are helping a lot of women come to realise their potential. Our members are more confident than they were before and they feel more included," says Viktoriya, who has been with the Dragons for some years now and has found herself to be more emotionally connected and aware of people's personalities and cultures after being involved with Butetown Dragons.
Viktoriya also went onto say, "Just the fact that our club exists and we are visible, we can look at others and say 'Hey, you can do this too and you don't have to hesitate or be afraid.' That's why being visible is essential for us."
Butetown Dragons welcome all players regardless of ability every Wednesday at 7:15 pm at Butetown Pavilion. To know more, head to their Twitter account here.