A team of Cardiff students awarded 'Best Plant Synthetic Biology Team' and gold medal at competition in Boston, USA.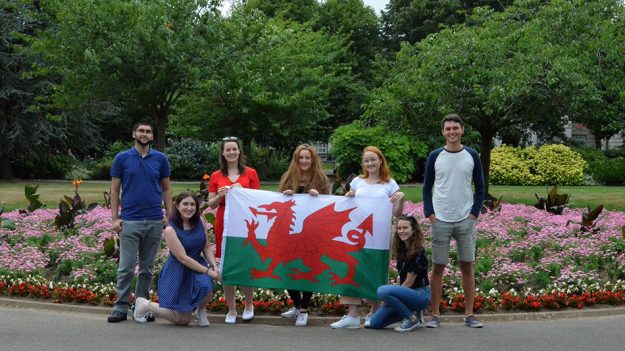 Seven undergraduate students worked over summer on the project which aimed to reduce the impact of aphids as agricultural pests.
The competition, called the International Genetically Engineered Machine (iGEM) aims to get students involved in using genetic engineering to resolve issues facing people and communities.
"Going to the iGEM conference was an amazing experience and it shows you the vastness of science and all the different things going on in the field of synthetic biology" Ryan Coates, the student team leader said, "What's even more impressive is that it is all student led, which means the students are carrying out the projects rather than big companies."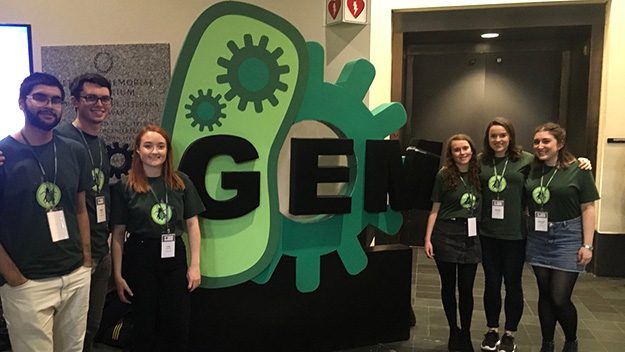 As part of the project, they presented their work at the iGEM conference in Boston, to judges and other student teams.
The team won a gold medal for their work, and 'Best Plant Synthetic Biology' for their use of plants in the project.
We have a Gold medal 🥇 and this. We are happy. #igem2018 #GiantJamboree pic.twitter.com/5CjU956DXW

— iGEM Cardiff (@iGEM_Cardiff) October 28, 2018
iGEM is the largest synthetic biology competition, over 365 teams from all over the world competed with a wide range of ideas and projects tackling issues such as antibiotic resistance, pollution, gene doping and much more.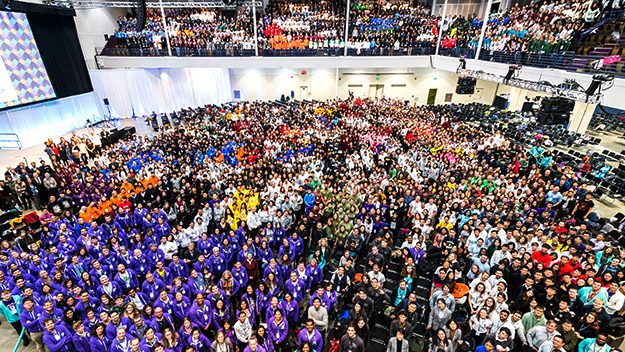 Not only did the team have to work hard in the lab to win this prize, but spent time engaging with the public about their views on plant genetic engineering and speaking to beekeepers and farmers who would benefit from their product.
"Scientists are so caught up in what theyre doing that they often don't communicate with the general public" Ryan said "Because iGEM encourages that [communicating with public], more of the public, whether they know it's synthetic biology or not, will be becoming more aware of it."
Cardiff iGEM's supervisor said of the win "Becoming the first ever Cardiff team to win gold at the iGEM competition is an outstanding achievement, and it is testament to the hard work and commitment of everyone involved."