Why wildlife conservation is becoming more difficult? Dr Sen Nathan from Cardiff University discussed his fighting in the past 18 years.
Dr Sen Nathan is a qualified veterinarian who has distributed to wildlife conservation especially for orangutans protection for almost 20 years in Borneo, Malaysia and he is now both the manager of Sabah Wildlife Rescue Unit and a PhD student at the Bio-sciences department of Cardiff University.
Regarding how wildlife protection became his life's career, he is still hard to hide his excitement.
"I am always love it," says Nathan with big smile. "When I was four or five, I was attracted by David Attenborough' documentary about wildlife and also a TV series called Daktari which showed a group of veterinarians saving wildlife."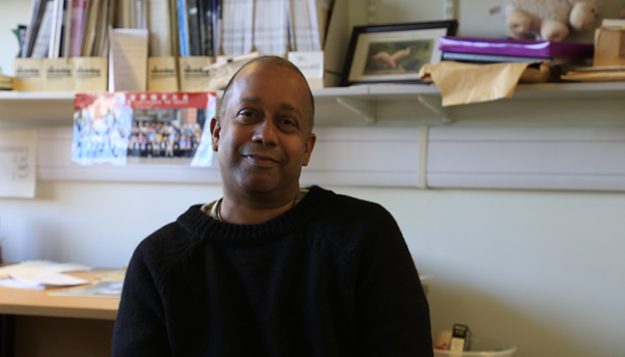 That was the beginning of Nathan's faith and he became a veterinarian after university and started to work for Sabah Wildlife Department in 1999.
The career brought plenty of unforgettable memory to Nathan, however, the challenging, the status quo of wildlife conservation is bothering him.
"I don't want to sound very pessimistic, but it is getting much more difficult to save wildlife normally," says Dr Nathan, a faithful wildlife protector after a long sigh.
Climate change is such a big issue.
"The nature at present is not what used to be," says Nathan. "In 25 to 30 years ago, we have wet and dry season in Borneo obviously while extreme natural phenomena such as droughts and floods are much more common right now."
Nathan points out that, global warming is taking wildlife's food and habitants away, and thus they are losing both number and diversity.
If the climate change is the objective circumstance, then there are social reasons that make the challenging even larger.
"At the beginning of the Wildlife Rescue Unit of Sabah in 2010, we had only two veterinarians, five staffs and two vehicles, which was really lack of funding" says Nathan.
He explains that, they then received funding from Malaysian Palm Oil Wildlife Conservation Fund (MPOWCF) and Orangutan Appeal UK, which made the situation better.
However, the contract would end in 2019, and thus the financial support would always be a big challenge.
In addition, the human-wildlife conflicts are dramatically increasing which burst their workload out.
"It is a double-edge sword," says Nathan. "The demand on agricultural lands and residence places are quickly increasing and they are good for economy, but they are threatening the habitats of wildlife."
Nathan's and his co-founder's Wildlife Rescue Unit of Sabah was set up for solving those conflicts by conducting wildlife rescue and translocation in 2010, but lacking funding and enough qualified specialists could not fully support their operations.
Regarding the toughest fighting which is tracing and stopping the illegal wildlife trading and poaching, Nathan show his forced smile.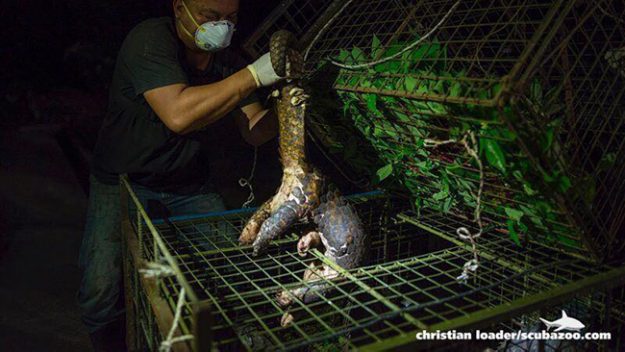 "There are huge amount of Chinese tourists come to Borneo, they are good for economy, but a small percentage of them are come here for eating wildlife and buying wildlife illegally," says Nathan.
"It is a whole supply chain," says Nathan. "We have tried our best to stop it, but they did that very secretly in private places so they were hard to be traced."
Nathan also admits that, it is a problem of the awareness of the old generations.
"Even a farmer in the forest can catch those endanger wildlife," says Nathan. "They sell them to the middle man, and they think there are lots of those animals and they just want to earn money to feed their families."
Nathan do not think they can change the awareness of the last generation, but it seems that there is hope among the younger generations who would be more responsible with higher awareness in Nathan's mind.
Despite the huge difficulties to conduct the work, Nathan is never give up and he is trying to improve himself comprehensively in order to contribute better to the wildlife protection in the future.
"I came here because Cardiff University is one of the best places for biology science study in this region," says Nathan, "also Cardiff University has shared a more-than-ten-year cooperation relations with Sabah Wildlife Department."
With excellent academic support here in Cardiff, Nathan is able to enrich his research and overcome the technological challenges in saving wildlife.
"In the next four months, I am going to finish my PHD thesis about the Conservation Genetics and Management of the Proboscis Monkey in Sabah, which could help me to know better about how genetics could contribute to wildlife protection," says Nathan.
In addition, the managing experience and the further co-operators here in UK are which Nathan could bring back to Sabah too.
Dr Nathan is quite grateful for the wildlife conservation organizations in UK such as Chester Zoo and Orangutan Appeal UK for their honest interest about wildlife conservation in Borneo.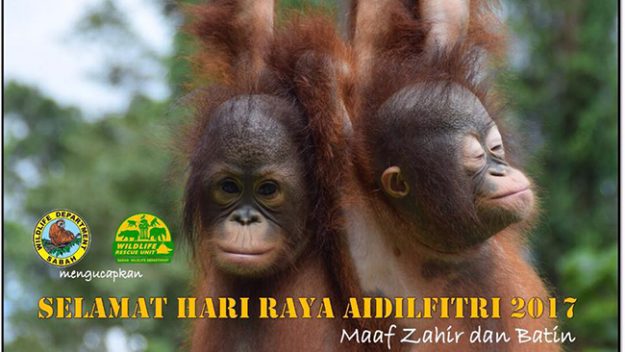 Besides, he also appreciates the organizations, the Government and the society of UK in managing wildlife conservation with high awareness and efficiency.
Dr Nathan is not only want to be a better specialist in biology, but also be a better manager for devoting more to the wildlife conservation programme, the career he truly love.
"I am not going to be an academic researcher but be a better manager back in Sabah," says Nathan. "I hope I could get further promotion from my findings and my managing skills which I learn from here and take greater responsibilities to manage the department better."
Indeed, difficulties and challenges are shocking, but the faith has rooted in Nathan's mind when he was a little boy, and the experience, no matter good or bad in the past two decades just make of who he is today.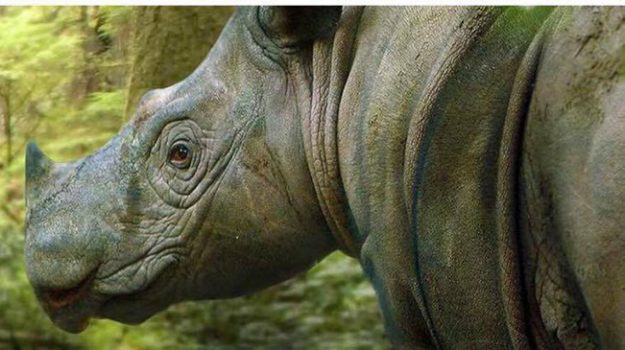 "My most unforgettable memories are both, saving wildlife and also the wildlife that I could not save," says Nathan. "It really made my days when I could save them, but I can also remember the baby orangutans dying in my arms."
Seven months ago, a female Sumatran rhinos named Puntung which was saved by Nathan's team died because of cancer, she was one of the last three Sumatran rhinos in Malaysia, but now gone.
However, Dr Nathan would never stop, because that is also what makes such a faithful fighter towards wildlife conservation.