Tidy Grangetown hosts its last litter pick before turning 4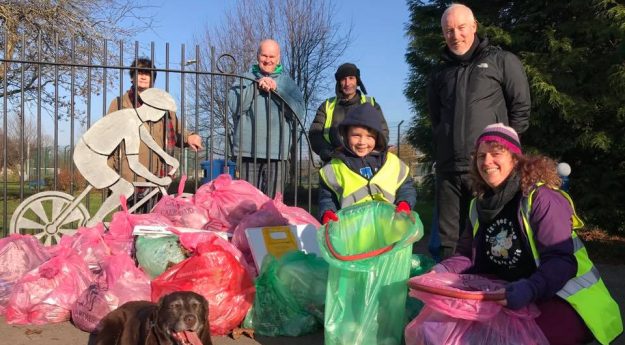 Campaigners in Grangetown are preparing for their final litter pick of the year, celebrating almost four years of work to keep their local area clean.
Tidy Grangetown, which holds litter pick every month is prepared to host its litter pick with helpers in their Christmas hats on 15th December with an added incentive of cakes, beverages, and mince pies from local cafes for volunteers at the end of Penhevad Street at 10 AM.
The group which turns 4 next January says, "Since the group was set up in January 2015, we've made a big difference – we've run 53 litter picks involving 700 volunteers and collected a huge total of 1,136 bags of litter, not counting the fly-tipping that has been picked afterwards by Cardiff Council."
It was started by Cardiff University volunteers with local community members, Grangetown Community Action and Keep Wales Tidy.
Their aim is to, "Make Grangetown a great place to live, by keeping the streets clean and building pride in the area".
Apart from keeping the environment clean, the group has also led to the discovery of serious issues like drug abuse by reporting the finding of nitrous gas canisters and balloons around the whole of Grangetown.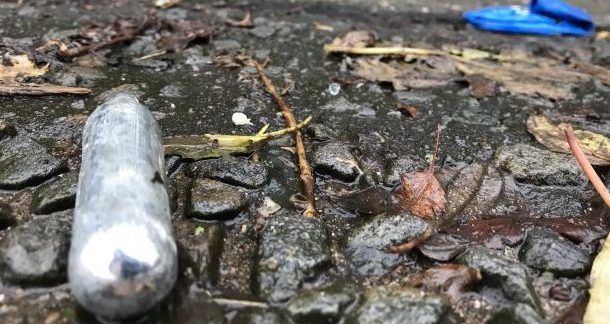 It has also brought to light the issue of fly-tipping across Grangetown and constantly checks up on the Cardiff Council to make sure that items are being collected.
The group was also the first to host a joint litter pick involving two sets of volunteers with the Keep Riverside Tidy group and together they cleaned the entire Taff embankment and area around the river.
Everyone is welcome to join the group on their mission of cleaning Grangetown. All the equipment required for cleaning is provided on the spot. The event is family-friendly and people are even encouraged to even bring their dogs on the litter picks.
Everyone who volunteers gets two-time credits for two hours, which can be used for doing different activities like going to the movies, a visit to the gym, discounts at the Millennium stadium etc.
Dates and locations for the community litter pick in 2019 have also been released in the Grangetown News newsletter, which has done a news feature on the group.