With the lockdown looming over us and people being restricted, music has become a form of therapy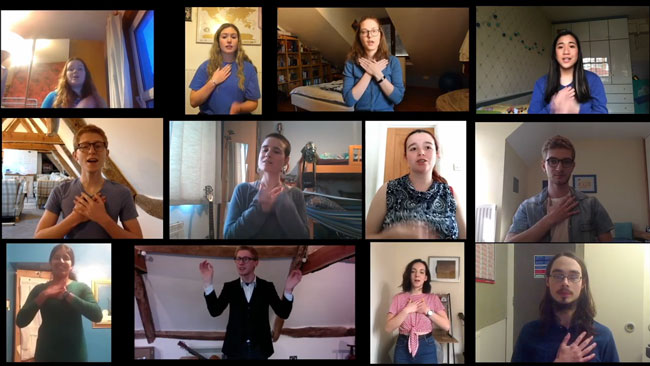 Being cooped up in our own homes has become something we all have become too familiar with. We are social creatures and the current restrictions have become a global social experiment. Yet, what has flourished from our time in isolation is bonding through music.
At the beginning of the lockdown, videos emerged online from Italy, where neighbours were singing together on their balconies in an effort to boost morale. We also saw this similar trend spread, with notably Spanish singer Beatriz Berodia who performs from her balcony, people join together in harmony in Isreal, Nujin Hasan from Iraq gives a concert to the residents in his apartment complex, Brazilians sing 'Because He Lives', along with countless other performances across the world.
People of my hometown #Siena sing a popular song from their houses along an empty street to warm their hearts during the Italian #Covid_19 #lockdown.#coronavirusitalia #COVID19 #coronavirus pic.twitter.com/7EKKMIdXov

— valemercurii 🌍 (@valemercurii) March 12, 2020
People get together virtually to keep that spirit alive -people who wanted to connect through singing, but also professional choirs and orchestras. This allows them to use an innovative way during lockdown to practice their talent alongside being connected with their friends.
Virtually singing also poses difficult obstacles for these singers to use a platform to practice for their lack of physical proximity. Bringing together people and choreographing music virtually can be difficult, but these people make it look easy and did their best to use music to create a community.