Countless candlelight sparkled in the dark with a crowd of people against family violence, which caused 163 women's deaths in the UK last year.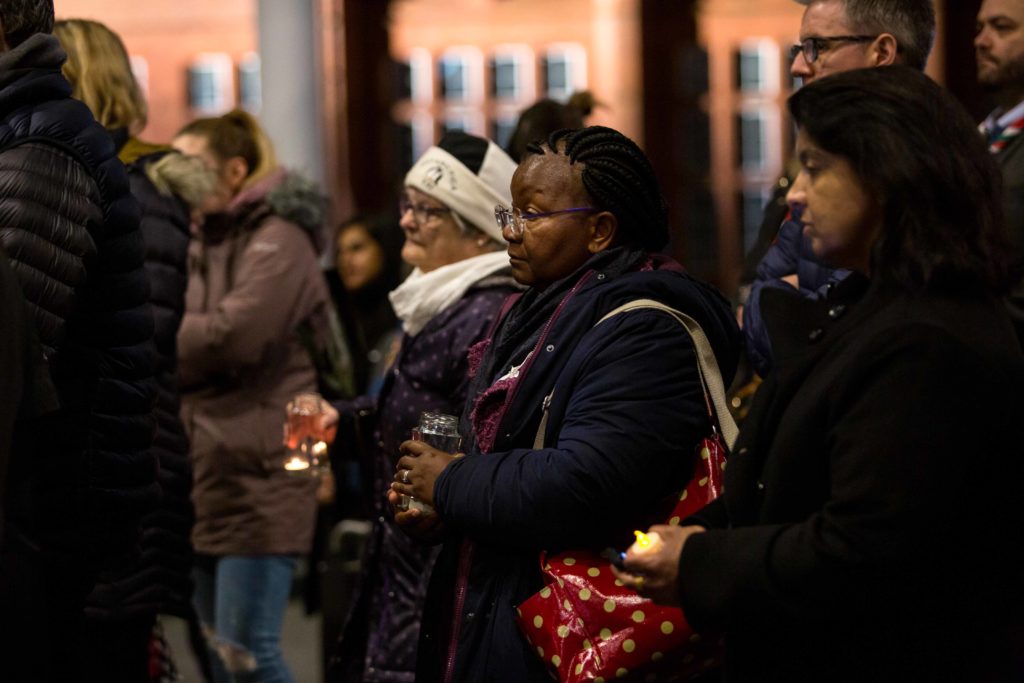 Around 80 people holding candles assembled at the Senedd, Cardiff Bay on 25 November, the White Ribbon Day, to raise awareness of violence against women (VAW). 
The Vigil was hosted by the National Federation of Women's Institutes (NFWI)-Wales to encourage men to pledge never to commit or remain silent about domestic abuse.
"We've been doing this campaign since 2012 and having this vigil and walking around the Pierhead, as you can see at the moment," said Mair Stephens, the chair of NFWI-Wales.
"More and more people are understanding violence against women but unfortunately there are more and more incidents. Statistics is not going down."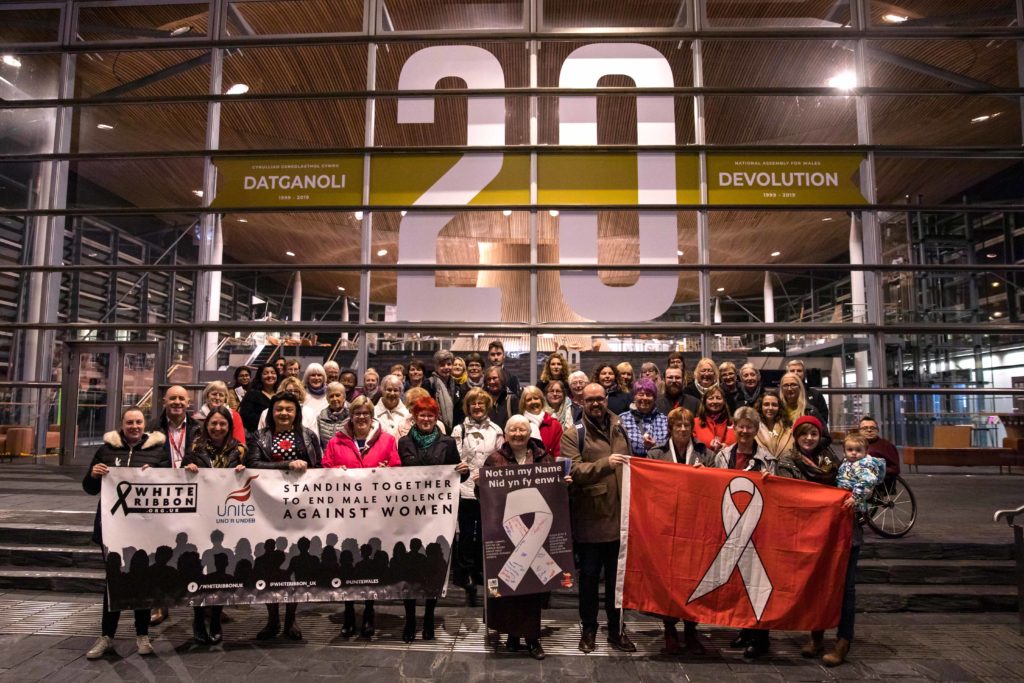 NFWI-Wales established the Not in my Name campaign with Joyce Watson AM, trying to engage the Welsh public in the movement and recruit more male ambassadors from their local communities.
According to Joyce Watson's statement, every 2.2 days one woman died in the UK and 163 women were killed last year, either by a man or with a male lead suspect, and eight of them were from Wales.
"People need to be more aware of domestic violence. It happens with regularity… In Wales, the statistics of family violence is over 80%. It might not just be physical violence. It could be mental violence. It could be everything." said Ms Stephens.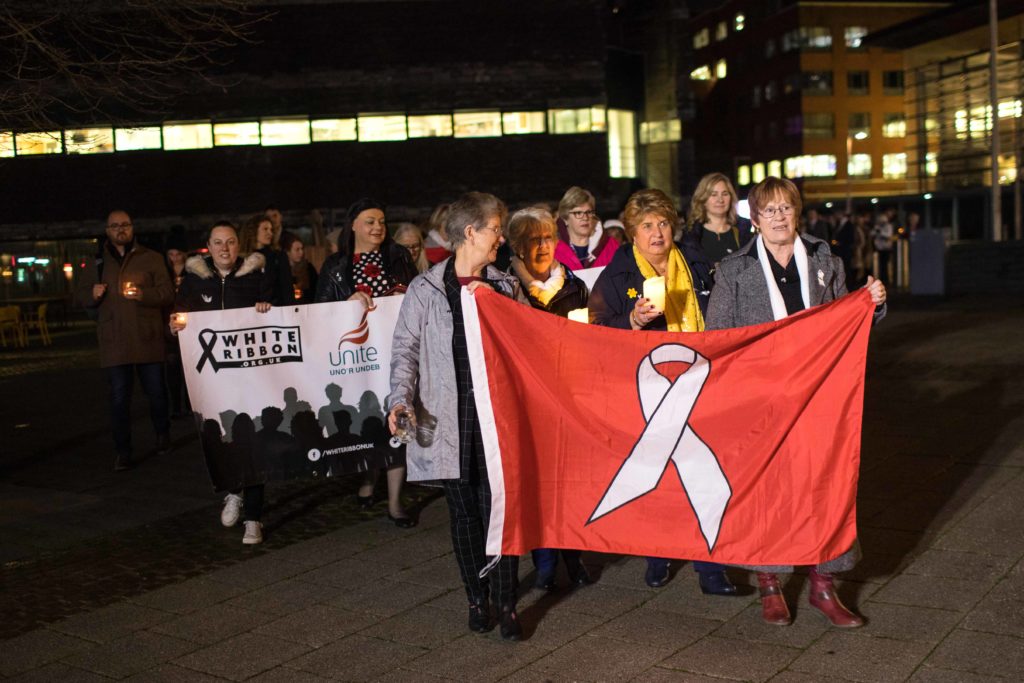 The event took place at 5 pm on Monday followed by a short walk around the Pierhead building and speeches delivered by Joyce Watson AM, Chair of NFWI-Wale, Jane Hutt AM, Deputy Minister, Chief Whip, politicians, a police officer, and a survivor. In the end, there was an a cappella performance from Cardiff University's students.
One of the speakers, PC Michael Taggart, North Wales Police shared his story with all the participants, "Drunkenness is a usual thing when he [his stepfather] was not working. It made him more prominent and fearful. I always had this feeling: Who is going to be targeted this time? Is my mom, my sister, or me?"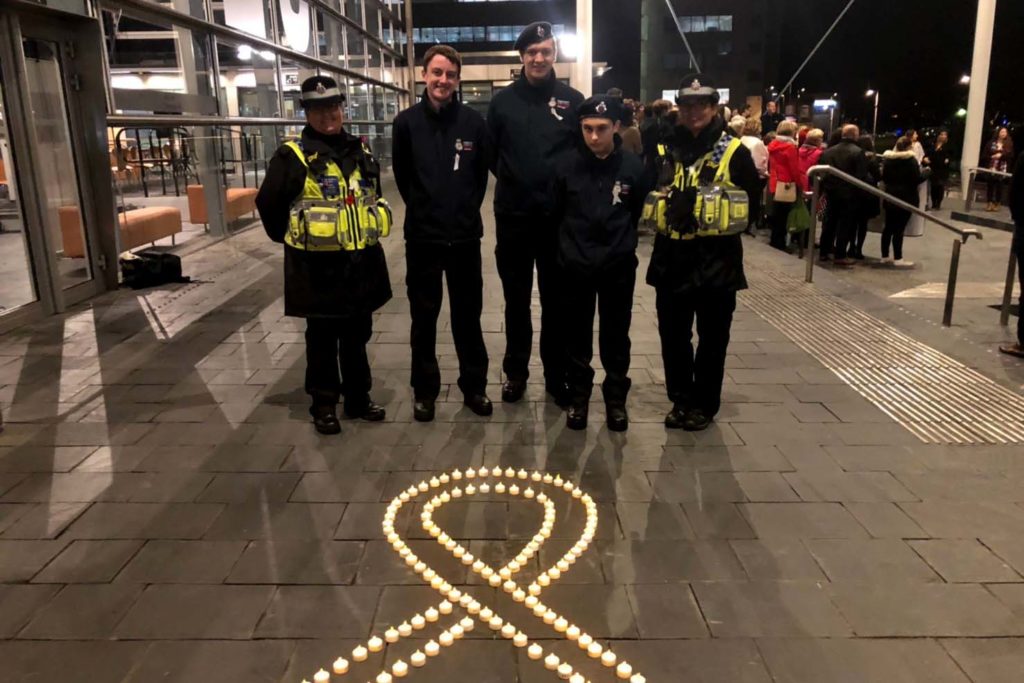 In recent years, the latest figure of domestic abuse from the Crime Survey for England and Wales has shown marginal change. The police recorded almost 600,000 cases of family violence in 2018, increasing by 23% from the previous year.
The campaign claimed that the government should be held accountable due to insufficient financial support to victims.
Meanwhile, Ms Stephens urged people to take this issue seriously and stop condoning VAW, "We have some very moving speeches today from press media, from people who are suffering this and from politicians. I'm really thankful for their contributions."