Ian Giblett had no idea how many green spaces there were around Cardiff when he left university. Now he's the head of the Cardiff Conservation Volunteers, helping to maintain and restore the hidden countryside of Cardiff.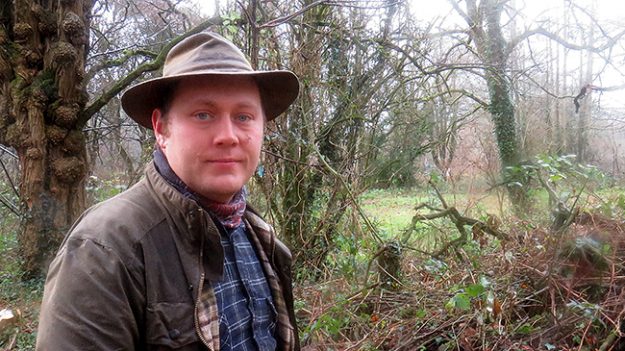 After a good few minutes of elbow grease the tree finally comes down with a satisfying thud. Ian Giblett, head officer for the Cardiff conservation volunteers (CCV), dusts himself off and sets to work stripping the branches from the trunk. Like many of the other trees that are being felled at Forest Farm, it will become part of a new set of steps on a footpath being laid by the group. According to Ian, not only will the footpath provide new access to the area and discourage pedestrians from trampling the surrounding vegetation, the woodland will be given a new lease of life by the chopping down of these young trees, a process called coppicing.
Unnoticed by many of Cardiff's inhabitants, work like this is carried out by volunteers every week. Under Ian's cheerful leadership, the CCV works to maintain the city's many beautiful woodlands and nature reserves.
"Every Sunday the group goes out and we do all sorts of work from coppicing woodlands and general woodland maintenance work, like taking out invasive species. The most popular tasks tend to be the ones where we're constructing," says Ian.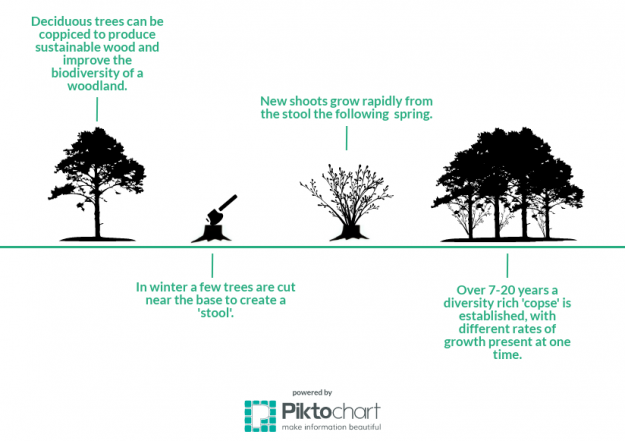 The CCV are a tight-knit group, sharing the work and exchanging stories about their week as they do. Although many of their tasks are labour intensive and time consuming, Ian and the volunteers are happy in their work. Many say that this was just what they were looking for, a chance to get out in Cardiff to work with their hands. For some its all about the conservation and working to protect Cardiff's wild spaces, but for others, it's about the friendships they form in the group and the community feeling.
For Ian, joining the group wasn't something he had planned on. Once ignorant to the many beautiful places around Cardiff and the skills needed to maintain them, Ian first joined the volunteers out of a desire to get involved with manual work outdoors.
"I was just finishing university and I was looking for something outdoor related to do, and a friend of mine just said 'I went out with this group on Sunday and we chopped down a load of trees'. I thought, that doesn't sound very environmentally friendly, but it does sound like fun. I'm going to give that a go".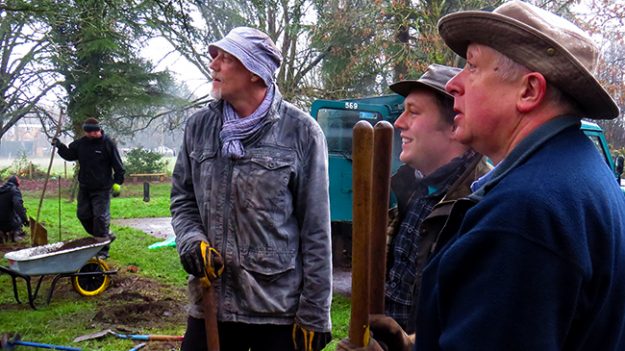 Despite being a little late to the game, Ian has embraced the conservationist style. He is at home in wellington boots, a heavy coat and a slightly weathered, wide rimmed fedora. He potters around the site, identifying scraps of tile unearthed by the group as they dig foundations for a fence, and counting the rings on felled trees under his breath. His eyes light up when he talks about the importance of maintaining woodlands through coppicing and other old skills.
"I got involved with the woodland management side of things and I learned more about it and why it's good to manage woods […] Then it turned into a love of old skills and crafts. Learning how dry stone walls are constructed and how a hedge is maintained and created in the traditional ways".
Ian seems disturbed by the idea of growing a hedge in any way other than the traditional methods. He becomes more and more animated as he explains the process, and why it is better than modern techniques.
"Modern hedges are just flayed into oblivion by a tractor, but a proper hedge is grown and then pleached, where you cut the bottom of the tree and then you weave it down diagonally and you do the same with the next tree on-top. You have lots of diagonal trees going down a field which creates an excellent habitat for all sorts of wildlife. It becomes a wildlife corridor".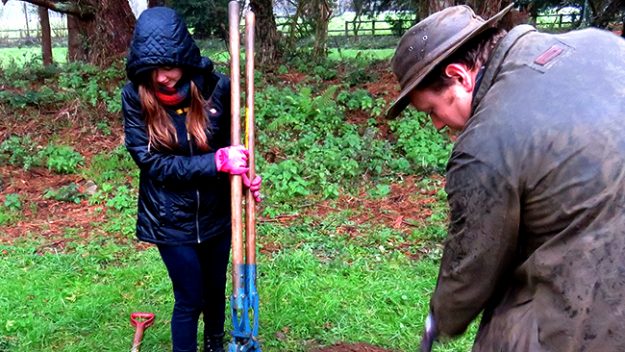 Ian is concerned that, without groups like the CCV, many traditional conservation skills like pleaching and the maintenance of these hedges could fade from knowledge. He emphasises that conservation is necessary, not only to preserve Cardiff's wildlife and landscapes, but also to pass on the knowledge of these skills, which could otherwise be forgotten.
"The work we do enhances the biodiversity of the areas around Cardiff. Were it not for the work we do a lot of these old skills and techniques would be lost. It's important from a cultural heritage point of view but also in terms of the environment and biodiversity of the area," says Ian.
It isn't always plain sailing though. While it's hard to imagine anyone getting annoyed with Ian's cheerful demeanour, the group sometimes run into trouble with locals.
"Sometimes we encounter locals who are not so receptive to the work that we do. It's usually when we're working around trees that are near their house, or opening up a rights of way that goes through their land. The footpath has to be there but they prefer it when it's overgrown and inaccessible. Usually this is resolved and we refer them onto the community council".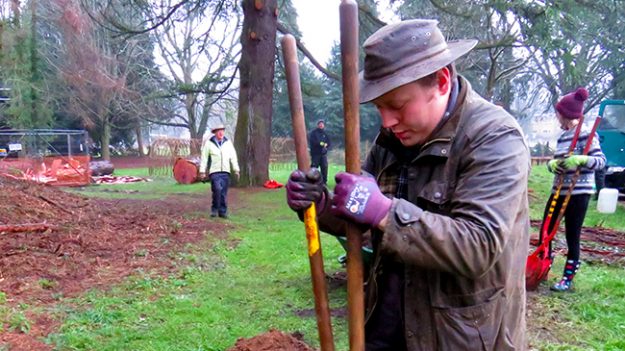 Working with the CCV has also led Ian to discover a side of his home city that he hadn't known existed, encouraging him to get out and enjoy Cardiff more.
"There are lots of beautiful places around Cardiff and though I'd lived here my entire life I was totally ignorant of lots of the nature reserves and woodlands in the area. Coming out with a group like CCV meant I'd get to explore all the new areas that were on my doorstep, but that I had no idea about".
If you want to get involved with the CCV, or want to find out more about their work, visit their website here.
.embed-container { position: relative; padding-bottom: 56.25%; height: 0; overflow: hidden; max-width: 100%; } .embed-container iframe, .embed-container object, .embed-container embed { position: absolute; top: 0; left: 0; width: 100%; height: 100%; }