Residents think car restriction on Castle street is effective in alleviating air pollution.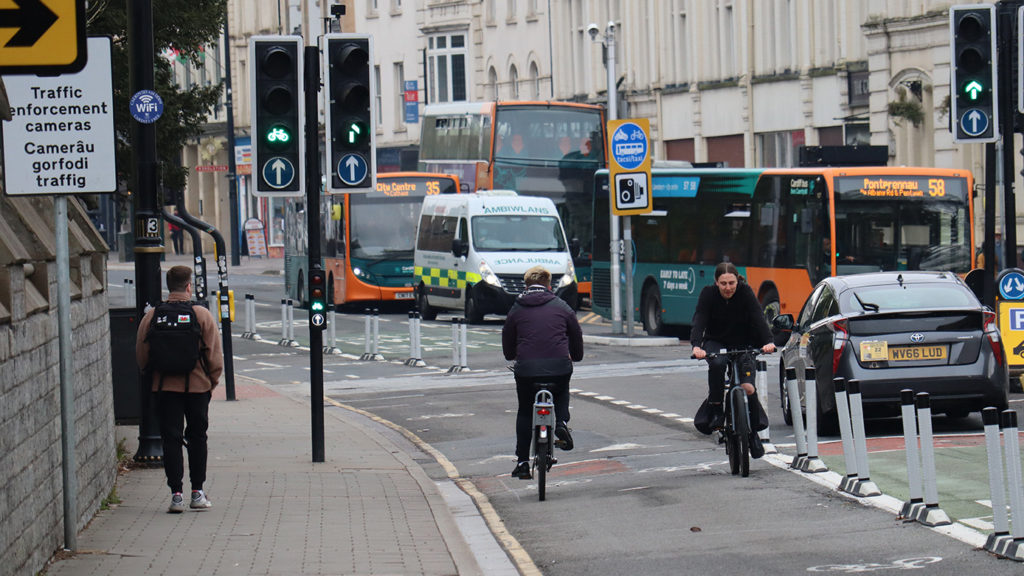 Cardiff Council is concerning whether private cars should be allowed on main roads of Cardiff city centre, to reduce air pollution and improve cyclists' safety.
The local council is consulting public opinion on if they want private car to pass Castle-street, a main street of the city, behind Castle and Bute Park.
"I no longer want to be afraid every time I cross one side of the street to Castle and park," said Tomas Carlson, who both often walks or rides a bike to pass this street. "I have not seen there is any reason this street needs to allow private cars to pass. It is dangerous for pedestrians."
Castle Street was closed in the summer of last year to be a public dining area to provide people with more social distance space away from Covid-19. It reopened in autumn last year, which just allowed buses, taxis, and bikes to pass.
To encourage more people to commute by bike and public transport, the Council built a bike lane, and many bike traffic lights for cyclists on this street.
"I love the cycling lane on the street." Said Tomas, "I felt significantly safer, the cycling lane is a wonderful development of the city."
But Ben, a cycling fan said: "Bad idea to close a main thoroughfare permanently."
Although this restriction released the level of air pollution in this area, "It is pie in the sky to think 'Overall effect could see more residents persuaded to leave their cars at home as'. They will not rush to buy a bike. They will go the long route around polluting more," said Ben.
According to the data from the Council, the Nitrogen dioxide level on Castle street was 51ug/m³ before the Covid-19. After the private car restricted during the lockdown, the number decreased sharply to 40ug/m³.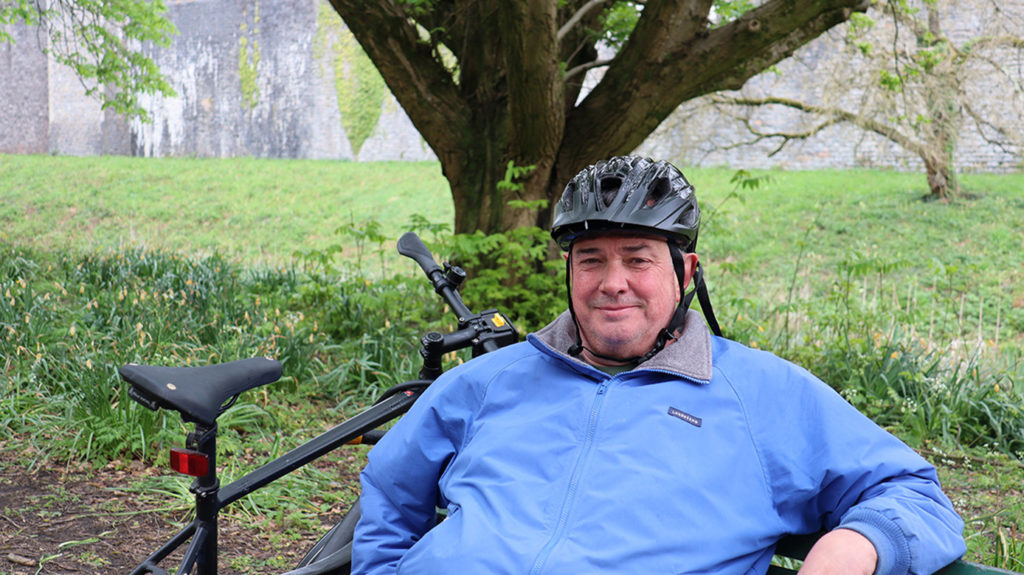 Riverside Cardiff Living Street Group, which is a volunteer group to help Cardiff traffic improvement said on the Twitter: "For Castle Street, which include options for either higher or lower air pollution levels. Of course, we support the option for lower air pollution levels."
Jon Gower, who both commute by car and bike, said: "The city is trying to reduce pollution. So the one way to reduce pollution is tighter for the car."
Luke Lewis, who always commutes on foot also said: "I prefer to keep the air as clean and clear as we can in the city centre. Fewer private cars on that road, more parks, and buses in the city are better for the environment."
Although the new cycling lane provides safety for cyclists to encourage more people to cycle, not everyone is happy about it. Some drivers complained this took away a vital car lane and made more traffic jams on the other main roads in the area. And some cyclists also are not confident about the effect of this proposal.