"From Ely to St Mellons, Splott to Butetown we have been inspired and amazed by the badass women of our city." – Rhiannon White and Charlotte Lewis
From #MeToo to the so-called "Year of the Woman," 2018 has been what some experts are calling a banner year for women, but such a focus on global movements sometimes detracts from the local impacts a single woman can make.
Women's movements aren't a new thing, from the suffragette movements to the Women's March in 2017, not to mention numerous individual movements, such as the Women of the World Festivals (WOW).
Cardiff's own WOW Festival, held at the Chapter Arts Centre the weekend of 24 November, spanned two days and included topics from natural hair to toxic masculinity.
"Its been an incredible journey and from the beginning has been drawn by the energy of women and girls from Cardiff," said Charlotte Lewis and Rhiannon White, the programmers for the WOW Cardiff festival.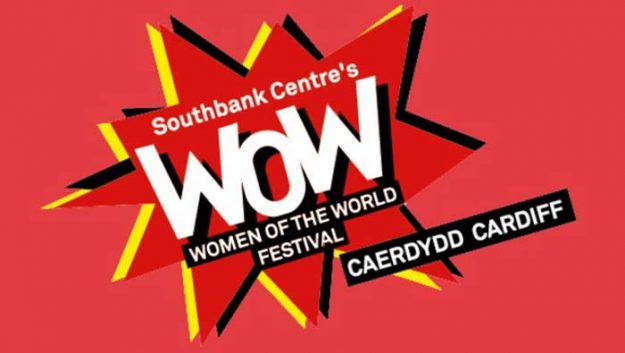 This year, WOW Cardiff hosted talks and panels from both local and national speakers, touching on topics ranging from menopause, hosted by BBC Wale's correspondent Lucy Owens, to women's involvement in miner's strikes, a panel with former MP Sian James and AM Leanne Wood.
Many of the topics focused on international issues and their impact on women, such as the added burdens of homelessness as a woman and the language used to justify violence against women.
There were messages of hope and support throughout though, from opportunities to have one-on-one mentoring sessions with local Cardiff women and workshops like "The Beautiful Art of Clowning" by Clare Parry-Jones, who introduced women to the art of being a clown.
Lewis and White wanted to create an event that showcased the diversity of Cardiff women, and in the global focus on women's rights movements and the "Year of the Woman," bring it back to the women next door, or down the street.
Founded in 2010 by the artistic director of Southbank Centre, Jude Kelly, WOW has become an international event spread over five continents with a local focus.
"I founded WOW…because I felt we needed a place to get together, to talk and discuss in a spirited, frank and inclusive way all the barriers and possible solutions to achieving a gender equal world and also create an understanding of the intersections that further divide us," said Kelly in the WOW Cardiff 2018 programme.