To protect the living environment of wildlife, the campaigners in Canton Cardiff are fighting against tree replacement proposal.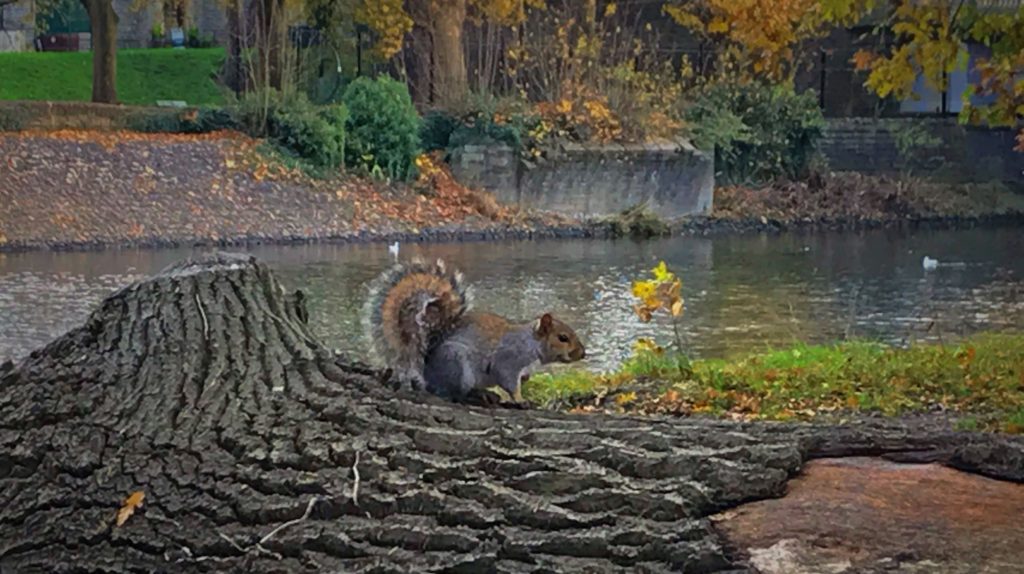 Campaigners in Canton say that a plan for new housing developments that require the removal of 150-year-old trees could have a major impact on wildlife.
The plans to redevelop the area's Suffolk House will build 17 new homes, and developers have promised to plant additional 12 trees to compensate. Campaigners say this is not enough.
The environmental campaigner Nigel Pugh said: "The problem is they are not replaceable because the mature trees have been involving with that ecosystem over hundreds of years.
"So, to cut those trees down, you will lose that habitat for wildlife and the environmental surveys of those trees… and the same time the cooling effect will be lost too."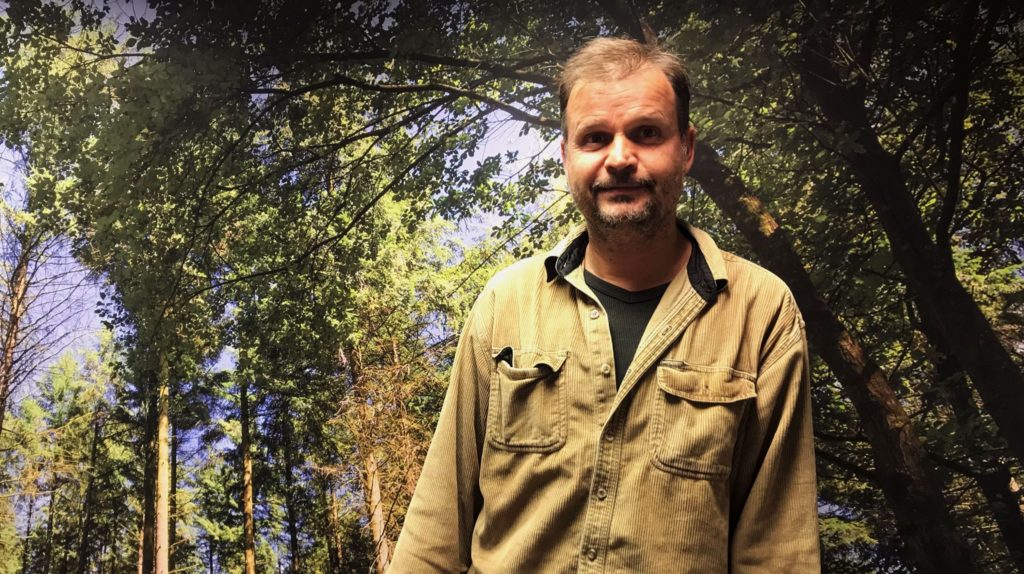 John Pinn, the director of Quin & Co Ltd, wrote an open letter to all Canton residents promised, "We opted to engage in the planning process so that the extensive tree replacements could be secured by Cardiff Council… and an additional twelve trees (which will be planted as semi-mature trees) with an additional 700 shrubs planted."
However, local residents and campaigners seem dissatisfied with this tree replacement proposal.
"A lot of people pleased the existing trees, because they're all mature trees. And not only because these trees grew in the conservation area, but also because of its environmental benefits," said Canton Councilor Stephen Cunnah.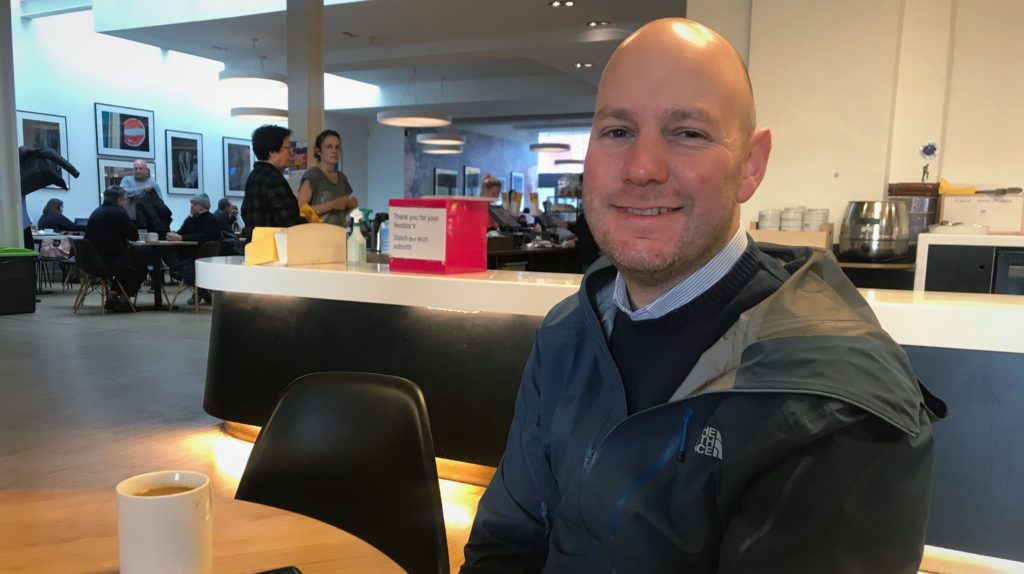 Signs with "I've stood tall for 150 years" and "CPS home please help save us" are hung in the sturdy trees by campaigners at the front of Suffolk House pleading with the developer to save them.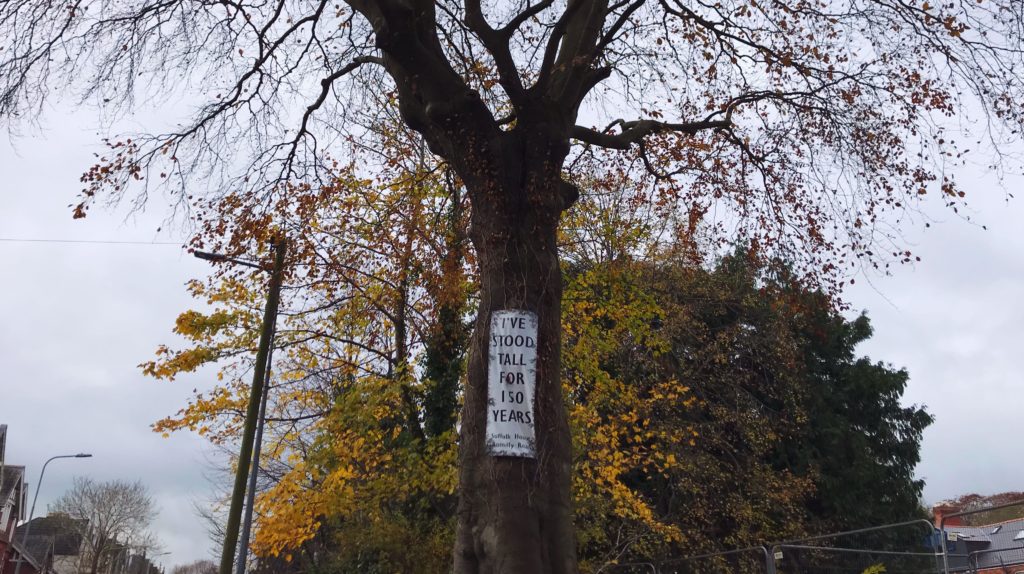 Canton residents and local campaigners self-organized protests and petition activities. Up to now, more than 330 people are signing in the online petition and more than three times protests were held by the Save Suffolk House campaign this year.
"They say they are going to replace (old trees) with new trees, but they won't be the same quality and mature, very upset about that," said the Save Suffolk House Trees campaigner Katherine. "We have a Save Suffolk House blog that people can check the latest information about these trees."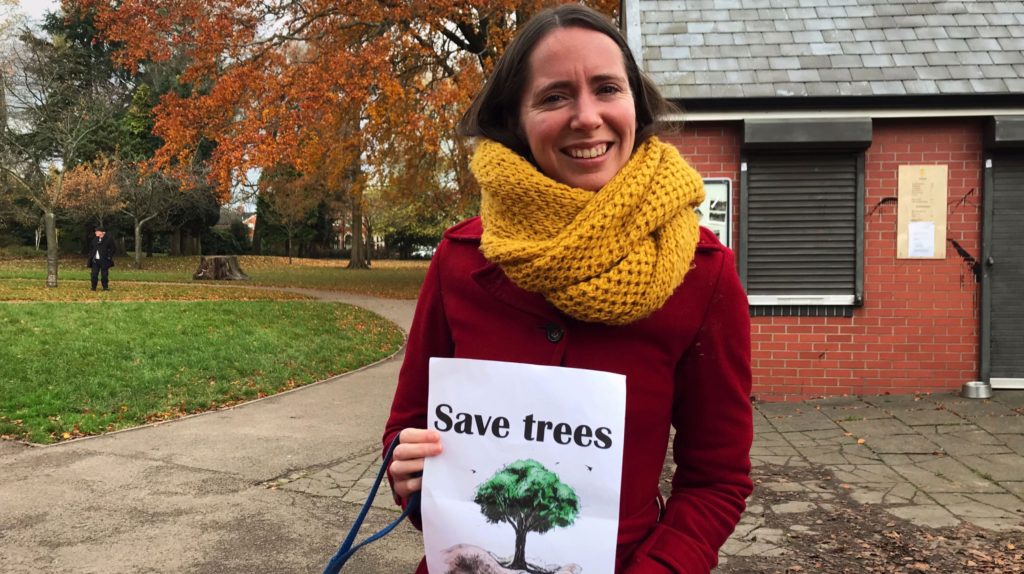 For most residents, these old trees play a vital role in ameliorating the pollution near the busy junction of Romilly Road and Llandaff Road. "These trees help to replace the oxygen in the air and absorb the vehicle exhaust from the busy road, so they are beneficial to us," said Jones, the local resident.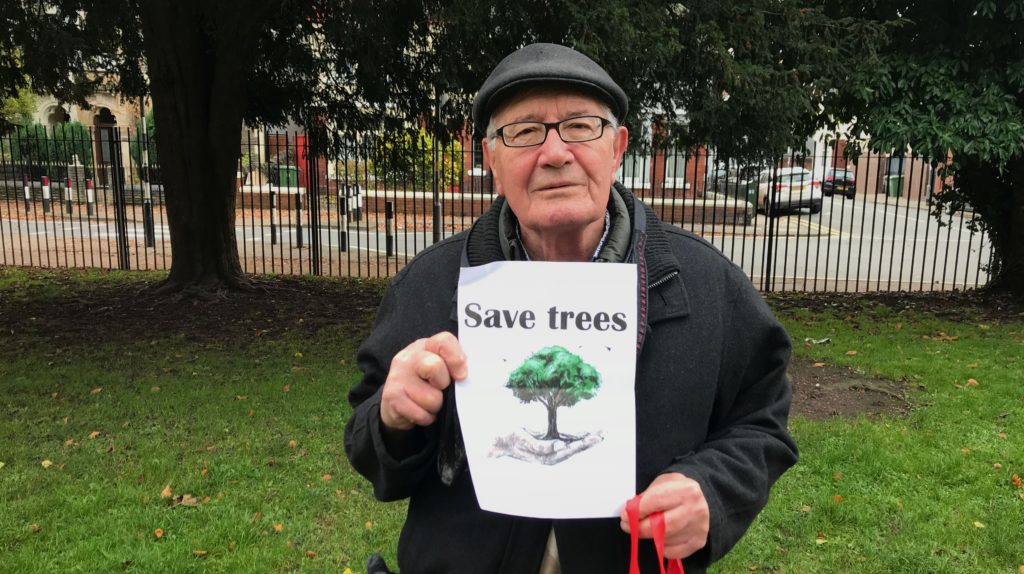 "Younger trees will take hundreds of years to get the same points as old trees, pulling down these trees seems unnecessarily needed, and it should never be done," said Annie, the local resident.
Chopping down the trees may be the quickest way to rebuild the retaining wall but planting new trees and waiting them grow up to contribute to the environment as old trees do now would take a long time.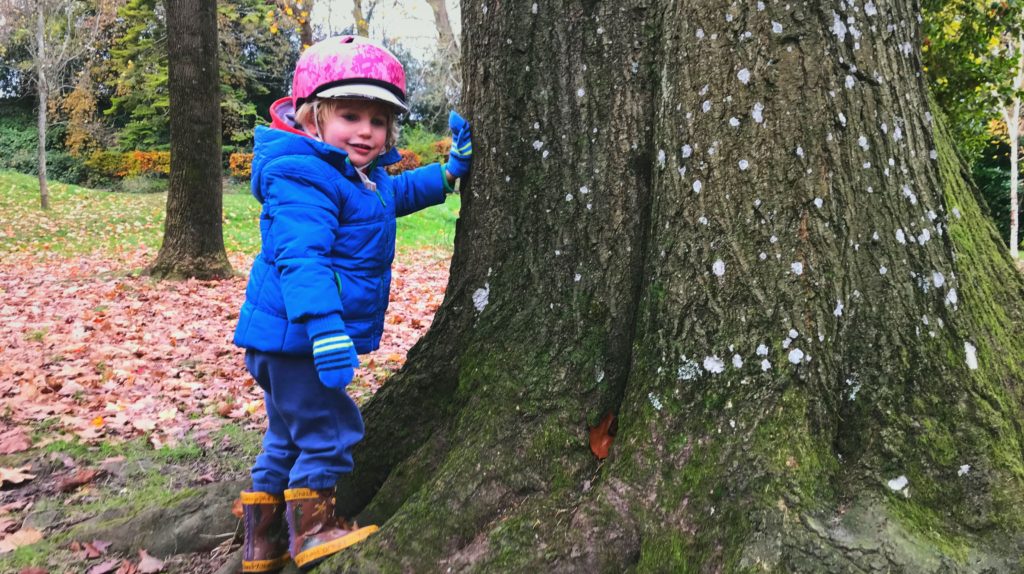 "Basically, for the council we want the developer gives us a commitment (to plant new trees soon) because they have seven years to do that," said Stephen Cunnah.