Activists staged a protest in Cardiff's city centre pressuring the Welsh government into acknowledging the global climate crisis. Does hope lie in tactics like these?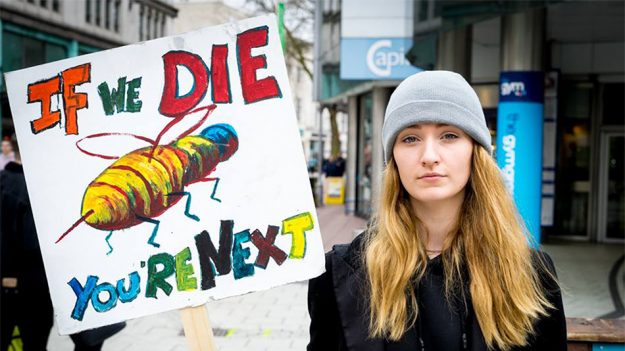 Environmental activists held a protest in the Cardiff City Centre to raise awareness of the effects of Climate Change and pressure authorities to take action.
People gathered in Cardiff's Queen Street for a demonstration by Extinction Rebellion Cardiff, declaring a National Day of Action and aiming to increase pressure on Cardiff Council, the Welsh Assembly and the UK government to declare a climate emergency.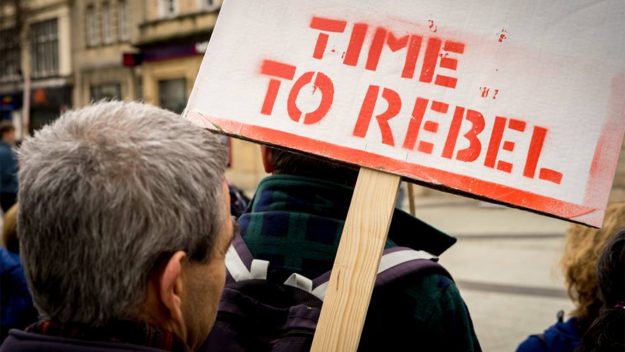 "We've lost more than 60% of our wildlife over the last 50 years. Climate Change is really spiralling out of control, and none of our leaders are doing anything to solve it or take action," said Rosie Cripps, an ecologist.
People were gathered in animal costumes, with banners and placards. People sang environmentally themed songs.
Extinction Rebellion Cardiff is part of the national XR network, which wants the government not only to recognise the worldwide ecological emergency, but for it to create legally binding policy measures to combat it.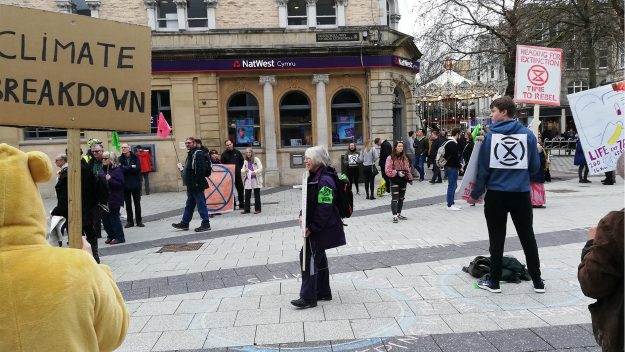 "We're here today presenting our petition to the Welsh government to introduce carbon neutral policies by 2025 to reduce global warming from the predicted 3% down to an acceptable 1.5%," said Andy Canstable, a member of XRCardiff. "If nothing is done within the next 12 years, we're facing mass immigration, declining food sources, changing weather patterns, 1.5-2 metre rising sea levels, melting of the ice caps."
"I'm here today with the hope that the world will see us taking actions in the streets, and take notice, and I hope our leaders will start to impose really tough legislation to help us meet our Climate Change targets," said Cripps.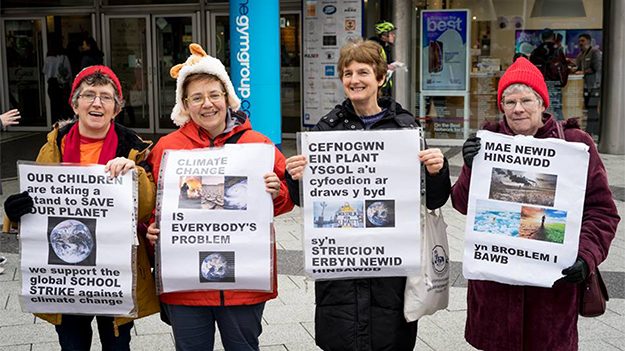 "Extinction Rebellion is about a mass movement. It's about saying to our government: we're behind you, and we're a big group of people," said Louise Gray, another member.
"It's all linked together. The effect of all these little things happening in conjunction with each other will present unprecedented change to our society, so if we don't act now by doing what we're doing here today, then we face absolute climate disaster, with possible extinction of all species which will lead to the extinction of the human race," said Canstable.
.embed-container { position: relative; padding-bottom: 56.25%; height: 0; overflow: hidden; max-width: 100%; } .embed-container iframe, .embed-container object, .embed-container embed { position: absolute; top: 0; left: 0; width: 100%; height: 100%; }