Women make up the majority of the NHS workforce and are more likely to have caring responsibilities at home. Here are their stories.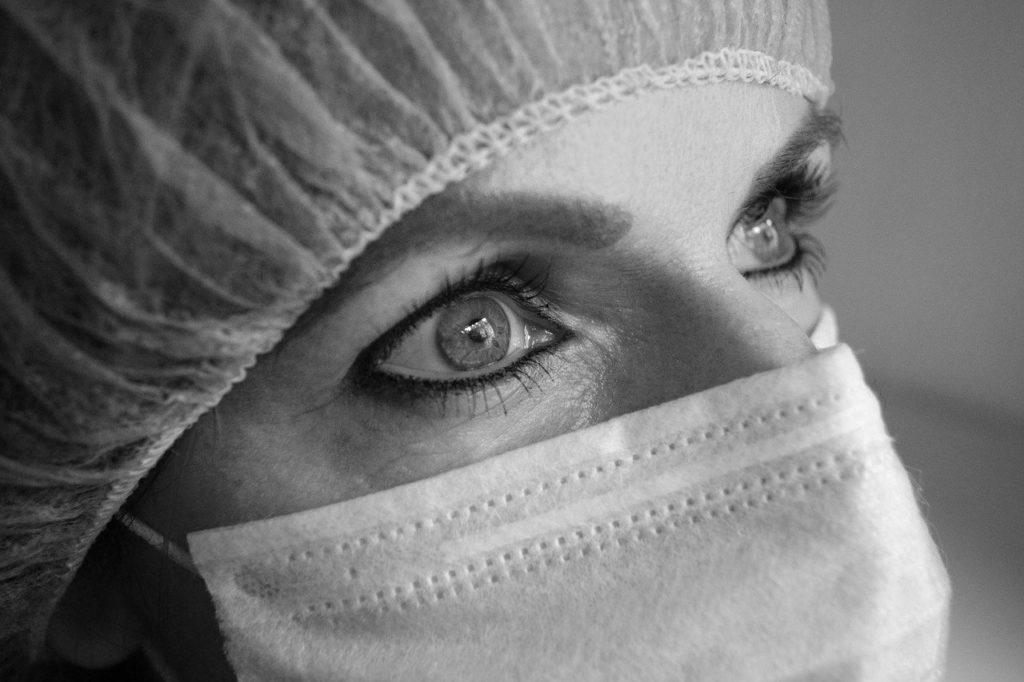 Women working in the NHS have described the pressures brought on by the COVID-19 pandemic, such as lack of personal protective equipment and concerns for the safety of their children.
All frontline staff in the NHS and elsewhere are working under stressful conditions during the pandemic and many of them will be parents worried about passing the virus on to their children.
However, data from Carers UK and the NHS shows that women make up over 70% of the NHS workforce and are more likely to have caring responsibilities within families, including 'sandwich' care roles where they are responsible for both children and elderly relatives.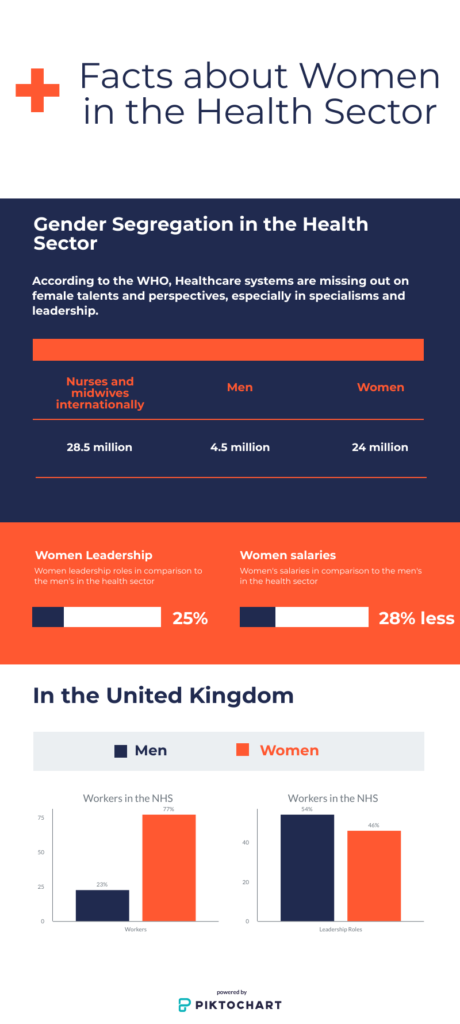 These figures were reflected in a policy brief by the United Nations last month. The UN have stressed that the pandemic may have a negative impact on gender equality and that efforts should be made to put women at the center of recovery efforts.
Kathryn O'Hara is a children's nurse at the Royal Hospital in Belfast. She says that despite working in various departments within the hospital, she has "never before seen levels of stress and anxiety like this".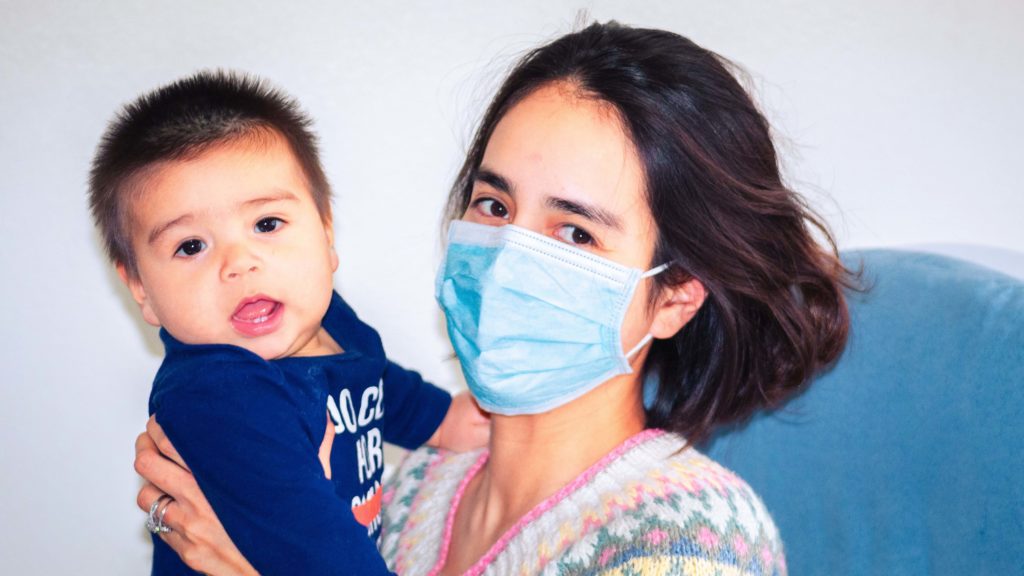 "The majority of nurses I know have young children," she says. "There's a huge fear for yourself and for your family."
In addition to the worry of bringing the virus home, Kathryn says her colleagues are also concerned about falling ill and what that might mean for their young and dependent children.
This is a concern shared by Beverly Hiles, a healthcare support worker at St David's Hospital in Cardiff. She describes the "two-way" fear faced by NHS staff, who are both worried for their patients and for themselves and their families.
"It can be exhausting," she says. "We could be carrying the virus and we wouldn't know."
One NHS worker, who wishes to remain anonymous, says that a colleague of hers is a single mother of two who relies on her elderly mother for childcare.
"She dropped her children off at her mother's six weeks ago and hasn't seen them since," she says.
"This is a huge sacrifice and the reality for so many in the NHS. I imagine that this issue would affect more women than men because naturally single parents tend to be women."
These issues are exacerbated by reported shortages of personal protective equipment (PPE) within the NHS, which has left many staff on the frontline feeling let down.
Kathryn says that there is "no great reassurance" on the availability of PPE for staff at her hospital.
"I certainly don't feel that staff are supported with their concerns," she added.
The lack of PPE has been widely regarded as a crisis within the NHS and there are additional worries that the equipment may leave female staff at risk due to being incorrectly sized, according to a report by The Independent.
Tragically, these concerns have materialised in increasing reports of fatalities from the virus among UK healthcare workers. Although the Government has confirmed the deaths of 49 NHS staff, an article by The Guardian states that the figure is likely to be higher because of delays in information being available in the public domain.
Amidst the stress and pressure, however, many people have stepped up to offer their help and support.
Mental health support, which will be crucial during and after the pandemic, has been set up online by therapists. One example is FrontLine19, set up by Claire Goodwin-Fee and Sam Cotton.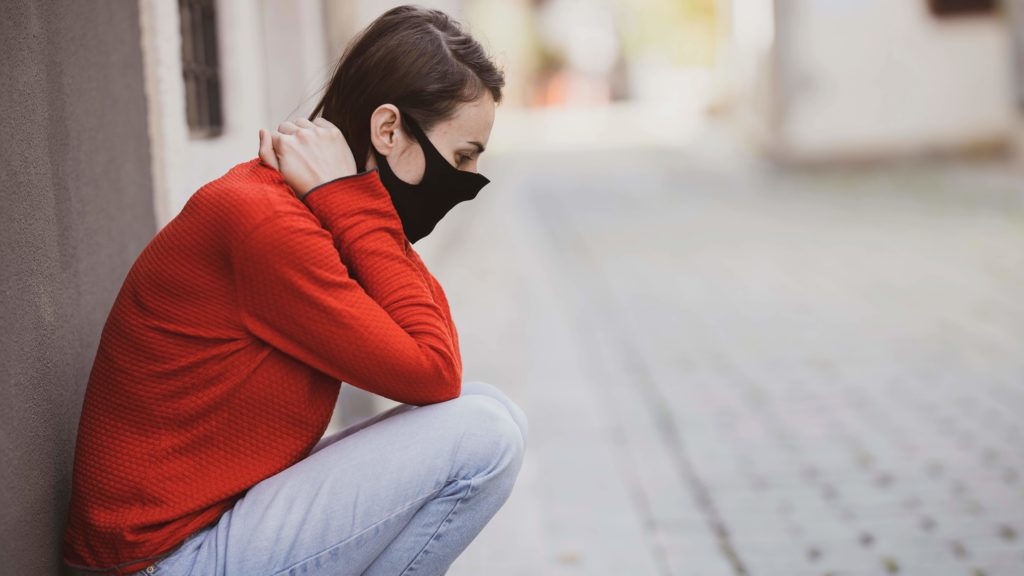 Co-founder Claire says, "I'm passionate about supporting our NHS frontline staff at this extraordinary time, having in the past received incredible loving care for a family member from intensive care nurses and doctors.
"They're scared, overworked and stressed and need our support now more than ever."
Debbie Thomas, a nurse who works at the Coronary Care Unit in Prince Philip hospital, Llanelli, says that the support the community has given hospitals is "immense".
"Whatever the community can supply, they've given. We've had hundreds of donations of food, drinks, visors, headbands and masks."
She also says that the majority of local people she encounters go out of their way to help. Many recognise her uniform in queues for supermarkets and tell her to jump ahead of them.
"Before you know it, you're at the front of the queue," she added.
Rainbows and drawings by children have been displayed in windows across the UK.

The rainbow has become a symbol of solidarity with NHS staff.
Masks and visors have also been produced and donated by universities, schools and volunteering services across the UK.
WalesOnline reported that staff and students from Swansea University, Cardiff High School and various companies across South Wales have joined the effort to help frontline workers.
Overall, the support offered by the community during this time of increased pressure and stress for all frontline workers goes a long way.
"Working for the NHS is always rewarding for me. In this pandemic I feel particularly proud," says one NHS worker who has asked not to be named.
"Almost everyone I've spoken to feels like everyone is looking after the NHS workers except the NHS and the government. Everyone is being kind to each other and the thank yous mean so much."
American TV personality Fred Rogers once recalled the advice he was given by his mother whilst watching the news as a child, advice which still applies to the crisis we face today.
"Look for the helpers," she said. "You will always find people who are helping."
Useful websites and helplines:
Mind, open Monday to Friday, 9am-6pm on 0300 123 3393
Samaritans offers a listening service which is open 24 hours a day, on 116 123 (UK and ROI – this number is FREE to call and will not appear on your phone bill.)
The Mix is a free support service for people under 25. Call 0808 808 4994 or email: help@themix.org.uk
Rethink Mental Illness offers practical help through its advice line which can be reached on 0300 5000 927 (open Monday to Friday 10am-4pm). More info can be found on rethink.org.
Information on how to support the NHS and other services:
var app_5ea058b5d8d33f001453ff89;(function(d, t){var s=d.createElement(t),options={"appId":"5ea058b5d8d33f001453ff89″,"width":"800″,"height":"800″,"async":true,"host":"quiz.tryinteract.com","footer":"show"};s.src='https://i.tryinteract.com/embed/app.js';s.onload=s.onreadystatechange=function(){var rs=this.readyState;if(rs)if(rs!='complete')if(rs!='loaded')return;try{app_5ea058b5d8d33f001453ff89=new InteractApp();app_5ea058b5d8d33f001453ff89.initialize(options);app_5ea058b5d8d33f001453ff89.display();}catch(e){}};var scr=d.getElementsByTagName(t)[0],par=scr.parentNode;par.insertBefore(s,scr);})(document,'script');