Air pollution is a silent killer, causing over 100 deaths per year in Cardiff alone.
An estimated 143 people die in Cardiff annually due to poor health caused by air pollution, according to Public Health Wales.
Air pollution, measured in the levels of particulate matter (PM), including nitrous oxide (NO) and carbon monoxide (CO), is linked to diseases such as asthma, strokes and lung cancer.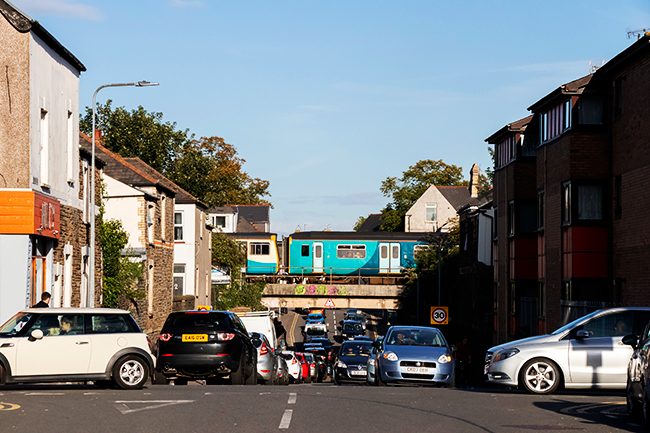 Particulate matter – small particles of pollution in the air – can be caused by vehicle exhausts or dust from brakes or worn tyres, whilst diesel engines produce the most nitrous oxide.
Who is most at risk?
The impact of air pollution is most profound on those with lung or heart diseases, the old and the very young.
Dr Kelly BéruBé, a member of the Lung and Particles Research Group at Cardiff University, said that although the respiratory system is most impacted, air pollution affects the whole body.
"There's anecdotal evidence for neurological diseases. So you have people who are not that old, maybe in their 50s or 60s having early onset memory problems," said Dr BéruBé.
What can be done?
In addition to the implementation of Air Quality Management Areas in Cardiff by the council, the Welsh Government has just announced a new Clean Air Plan for Wales.
The plan will involve measuring pollution levels outside of schools and hospitals in order to safeguard public health. The Welsh Government has also recommended a £60 million funding boost for councils to develop safer routes for cyclists and pedestrians.
Life in a capital city can be difficult. People rush about to and from work, the buildings are all grey or beige, and you might start feeling disconnected from nature. Luckily, Cardiff is no stranger to green areas, the most natural feeling of which is the Wild Gardens just north of Roath Lake.
With 90,000 vehicles thought to enter Cardiff every day, residents can help by utilising public transport instead of private vehicles, walking or cycling away from busy roads where possible, and avoiding the use of vehicles with diesel engines.
Air pollution in Cardiff is decreasing according to Dr Tim Jones, researcher in airborne particulate pollution at Cardiff University.
"This is sort of a national trend. Legislation has come in about the quality of emissions from vehicles. So I would say the situation has been improving for quite a time now," said Dr Jones.