"Public uptake of science has never been higher than it was before. You have to be able to break down the barriers between science and the public."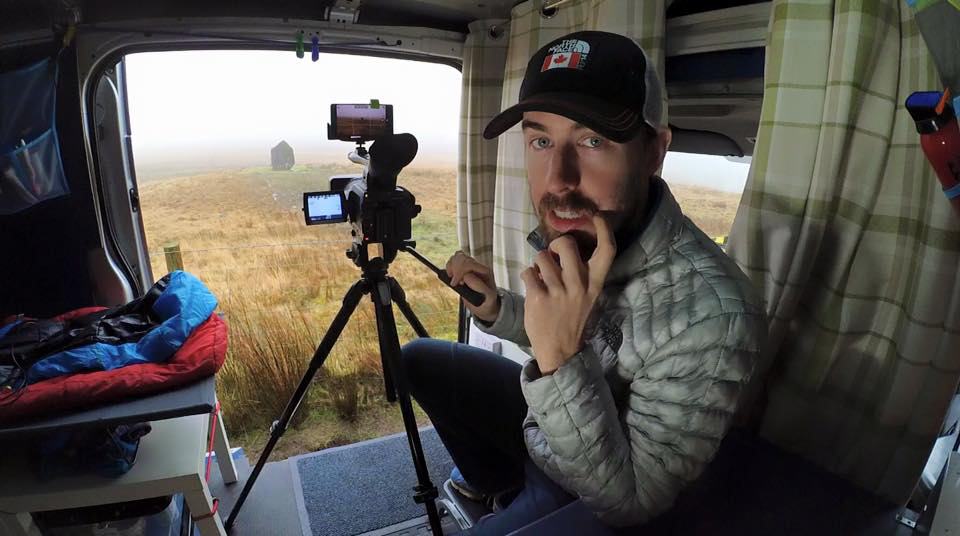 Scientist. Adventurer. Educator. These are the words that best describe the character and work the is done by Huw James. With an ambition to discover the world and show it to everyone in a unique aspect, 'one of a kind' has never been applicable more to anyone else.
With his business located in Cardiff, Huw aspires to reach as many people as he can through a variety of mediums. His presence is known over numerous social media platforms and constantly stays true to the quality of work that he produces.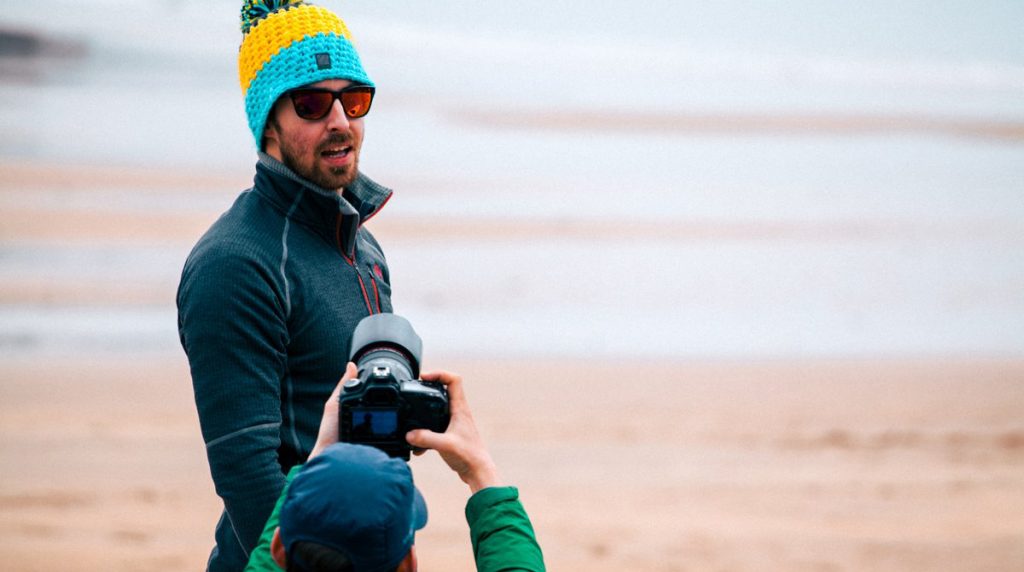 Constantly on the move, Huw has travelled to six continents to do science talks and shows and has had an audience of over 200,000 in his career. He attends public speaking events to perform on topics such as Geology, Astronomy and Education and has a passion for combining his work with the outdoors.
But he does not only travel internationally. Huw appears regularly on local radio as a science advisor, talking about current scientific developments and topics of interest to the public. He has even appeared on BBC Wales where he had a mini-series on Welsh adventures.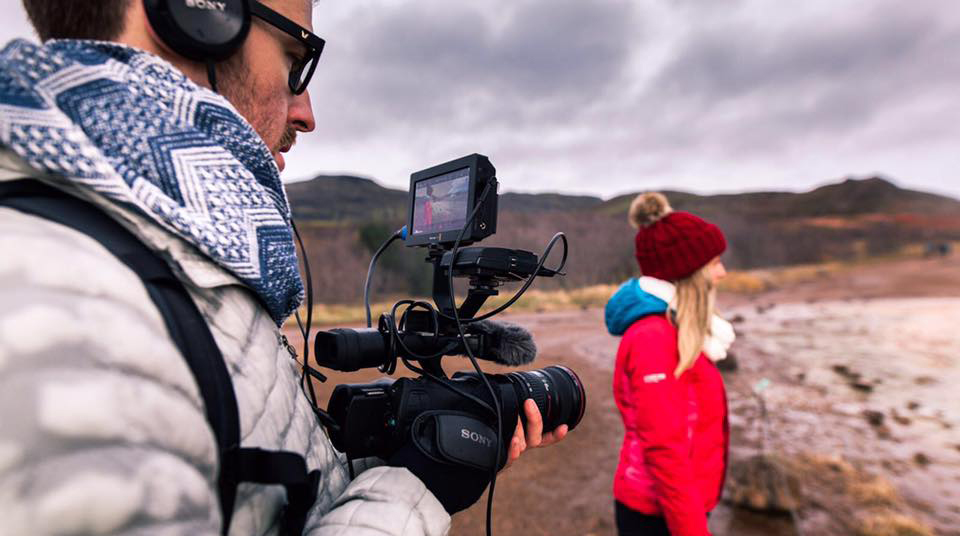 Originally from the valleys, he completed his degree in BSc Astronomy and Space Science at the University of South Wales in 2006, and then moved on to work as a science presenter at Techniquest in Cardiff Bay, eventually moving on to work in outreach programs.
With the skills and experience he gained whilst working at Techniquest, he started working for 'Science made Simple' which is a company that conducts outreach programs to schools in Wales on Science, Technology, Engineering and Maths (STEM) subjects.
Travelling to Iceland this year, and to Hong Kong and Abu Dhabi science festivals in the past, Huw is almost always on his feet. "I have been to science festivals around the world and Europe, and to many countries to do the science that is already there. I travelled quite a bit using science communication as the tool."
Even though he has done so much with his work, Huw is not stopping yet. Now more than ever he is trying to combine quantity with quality. He is always happy for people to come and ask question on a 1-to-1 basis, but is also trying to explain the questions to as many people as possible.
"My favourite part about Science Communication is the variety. When you're a professional, you have to learn bits about everything, which makes you very diverse." With a Facebook page, his own website and a YouTube channel that has over 30,000 views, Huw does not stick to one method and constantly explores ways to connect with the public.
His channel covers a wide range of topics in science communication and aims to engage with the public by working with other online channels such as HeadSqueeze and VideoJug, in which his videos have had over 1 million views.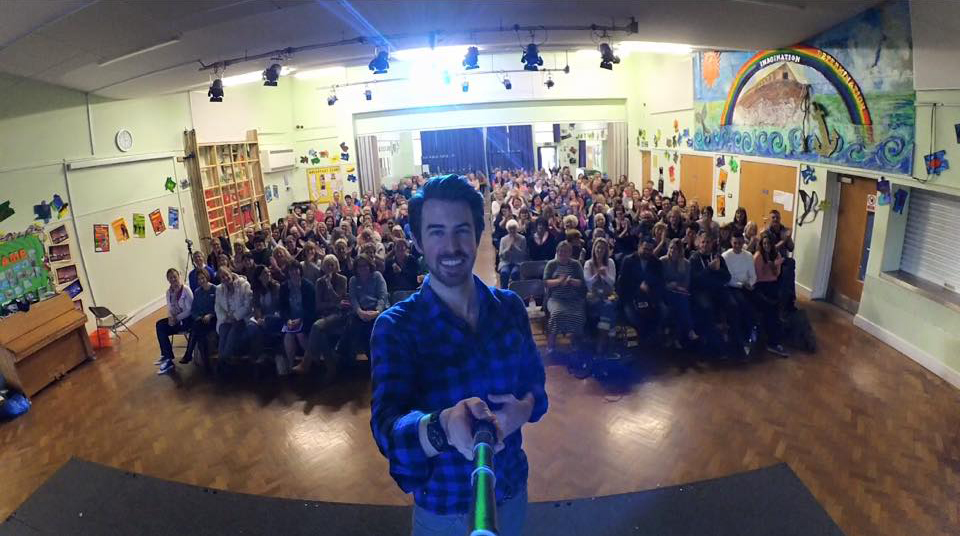 One of Huw's major projects is Anturus, which has conducted expeditions to various locations around the world, from the Peruvian Amazon rainforest, to the Etna volcano in Sicily, and works with organisations such as the Cress Foundation. It is sponsored by multiple well-known companies such as Adidas, Cotswold, Lonely Planet and Microsoft.
As well as this, Huw promotes his photography and video work through Huw James Media where he has numerous shots and clips from his travels. As a freelancer, he is able to tailor his needs to suit a wide variety of areas in media. He has also appeared on television for shows such as 'SportsLab' on Kix TV.
His company, ToTheBlue, is the parent company to all of the work that he does. Located in Cardiff, it was responsible for projects such as 'All Around You Roadshow' for Robert Bosch and 'In the Zone', which was a 2012 Olympic endorsed feature tour for the Wellcome Trust.
"Science Communication has been going on for a very long time, but people tend to consume more science now in their leisure time than they have previously. What we need to think about is the messages we get across, and the types of questions that we answer."
Doing what he loves, for Huw being a Science Communicator does not feel like a job, but more of a hobby that he gets paid for. In his spare time, he goes observing at night and partakes in astrophotography as well as enjoys finding adventure in the locality of the valleys.
Huw has also become a part-time lecturer at his old university in which he teaches Communicating Science to Astronomy and Geology students. He hopes that his work will inspire future students to pursue science communication, just as it inspired him.
He plans on doing more workshops with kids in the future and conduct live science shows where people are free to come up to him and ask questions. Connecting with the public is always important, but in science communication public engagement is the key driving force.