Repair Cafés have kept an incredible 350,000kg of waste out of landfill, helping to protect the environment, save people money and bring communities together.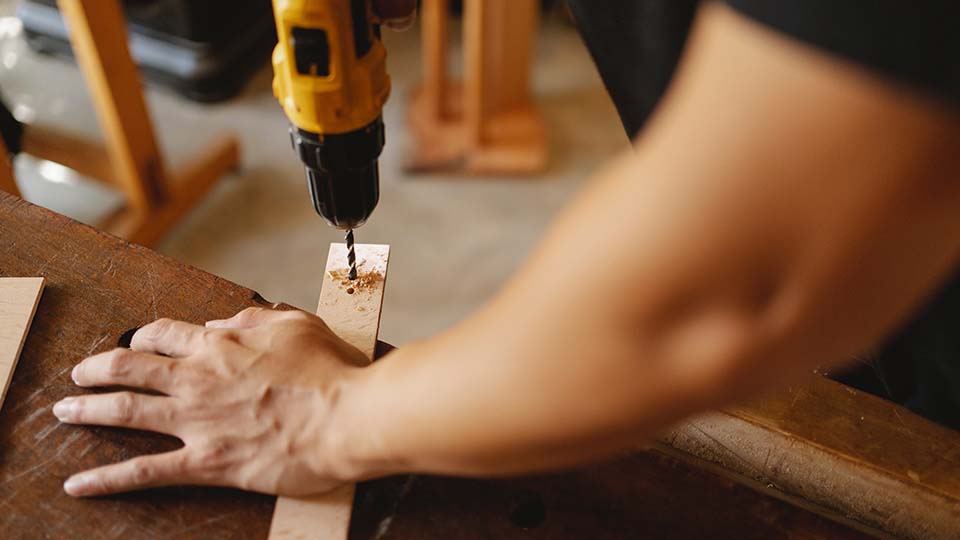 At the rusty off-white gates, residents stand with broken items in hand. Some hold old dust catchers, and some carry ripped jeans as they queue up to enter Canton's repair café.
Inside, the room is full of professional repair facilities. Many volunteers with skills such as sewing, technology, or electrical engineering are talking with people who require help. They offer free services once a month to people. Although the activity is volunteering and free, the volunteers try their best to keep the high quality of services.
Roger Phillips is one of the organisers of Canton repair café. "It's all part of the environmental agenda that people realise that consumerism is a bit out of control," he says. "In some ways, we should be thinking about the environment and what we can't recycle and what we can recycle, rather than just buying new buy new all the time."
In recent years, the throwaway culture is being tackled by raising people's awareness about repair, reuse, and recycling. This culture has helped produce less waste – mainly by fixing or repairing things that would have otherwise gone into the bin.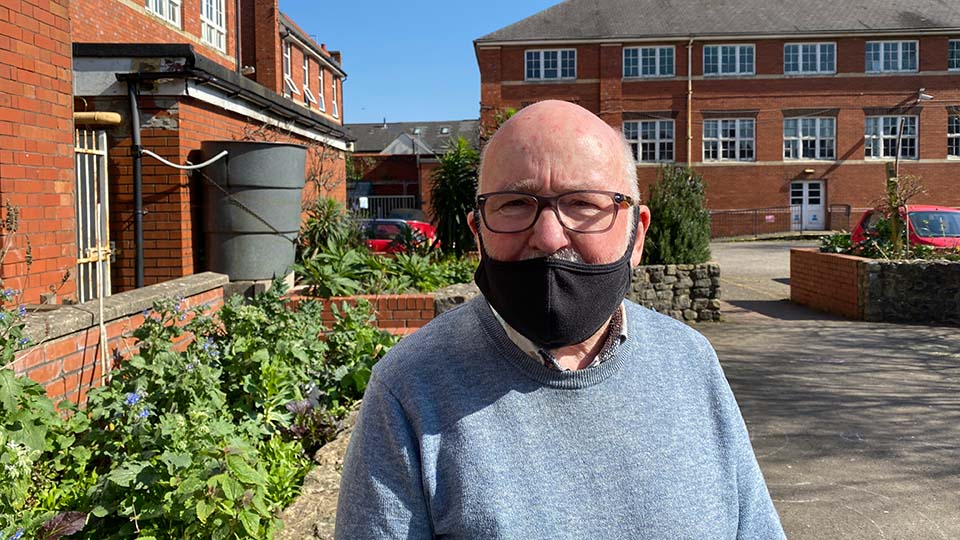 While creating a culture of mending and recycling has obvious positives like saving money, it also demonstrates how we can alter our consumption habits and reduce the amount of waste we generate.
All repair cafés around the world together prevented around 350,000 kilos of waste in 2018. That is just as much as the total weight of 58 adult African elephants, according to Repair Café.
Rhys Morris is volunteering in the shop to fix electrical appliances and computers. "I try to repair it first before throwing it away. I do like fixing electrical electronic things. Throwing away should be the last resort. And it does help with landfill and helps with recycling electronic components," says Rhys.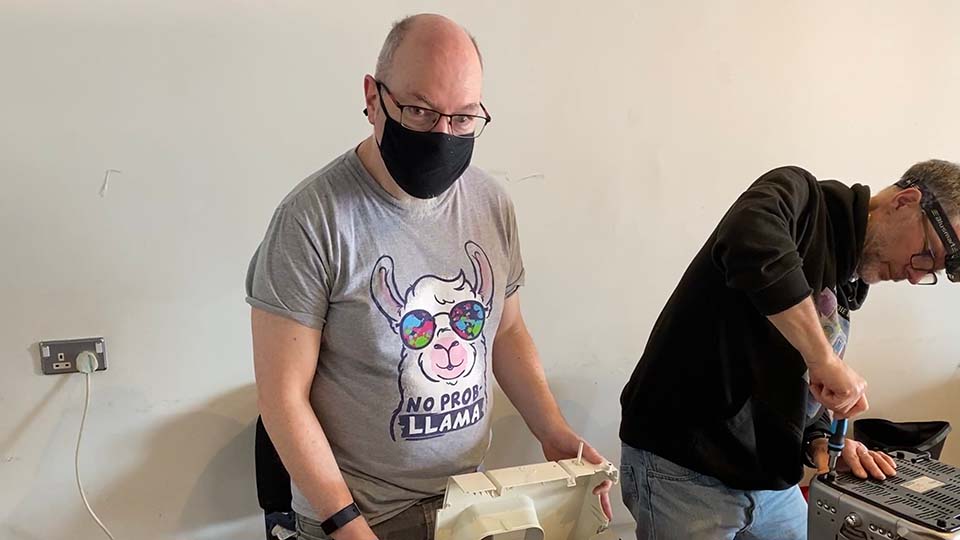 At the moment Linda is repairing a handbag. Last month she repaired a pair of gloves and trousers at the repair café. This is her second time to be a volunteer.
"It can be anything that comes through the door that you just don't know what people are going to ask you to repair, but I think the whole idea behind it is that we're quite wasteful, as a society. So to reuse, repair, and reuse is much better for the environment," says Linda.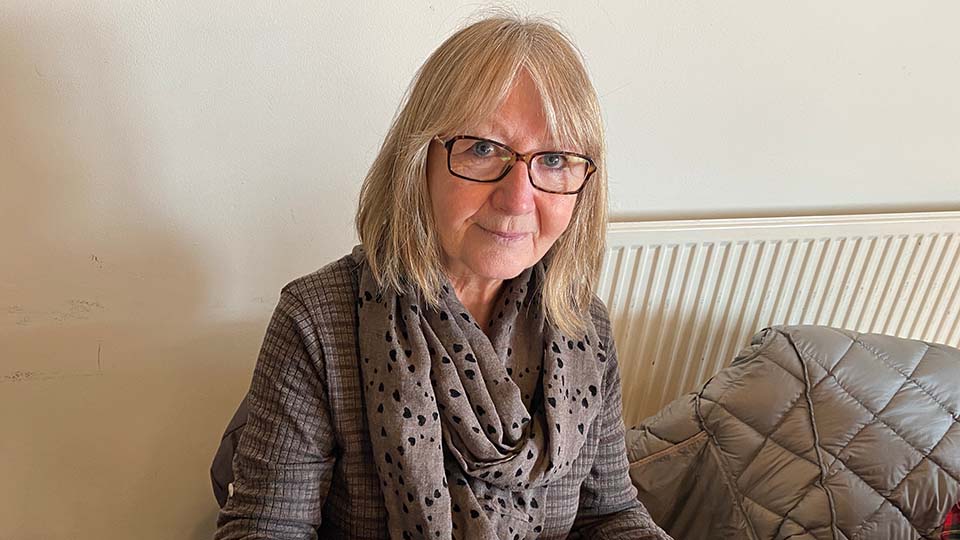 Human consumption of natural resources has more than tripled between 1970 and 2010. Overconsumption of energy, water, and raw materials contribute to air pollution and climate change.
To respond to the ongoing challenges of the Covid-19 pandemic and the climate emergency, Wales Government has brought up the 'Beyond Recycling' strategy, that sets out how we can build on Wales' success as a recycling nation. Cardiff's re-use and repair projects also aid Welsh Government bid to make Wales a world leader in the Circular Economy.
Lesley Griffiths, the Minister for Environment, Energy and Rural Affairs, said in the council news: "There is already fantastic work taking place all over Wales in which it is playing a key role in our green recovery from the pandemic. We have a burgeoning green business sector helping to boost our economic resilience, and social enterprises and charities supporting communities to keep items in use as long as possible, and support households facing tight budgets."
Not only good for environment, repair café is also a good place for connecting community people in a comfortable to chat and know each other.
Roger says, "I think repair café is very good form of a community for people meeting each other and sort of conversations about where you live."
After Linda retired, this is not so many chances for her to get along with new people in her daily life.
Linda says, "Being a volunteer here is a good thing, I think, to give back to the community, even though I don't live in this area. It doesn't matter. I'm still helping people."