Do you feel lonely or stressed during the lockdown? Maybe a free online Salsa class on Saturday night can help you combat isolation.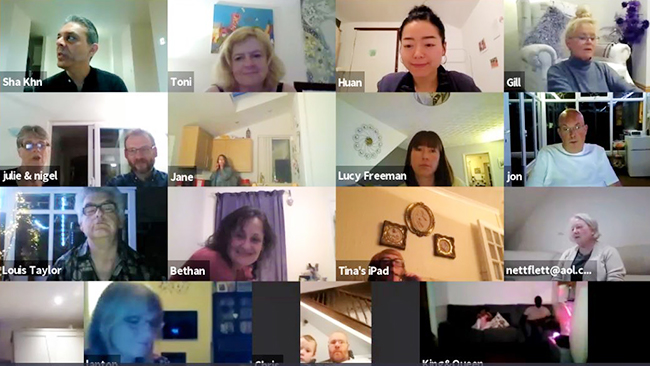 With lively, rhythmic, upbeat beats playing, people are dancing Salsa respectively from their own home while online together. Some people are dancing with the person they are living with; some are dancing with their lovely cuddle toys.
As the music ends, people sit down in front of their computers. Smiling at each other from their small windows on Zoom, they share their answers to the questions posed by the dancing teacher: "Name three positive things that have happened to you recently…"
"I think it's really good. It's a very clever way of keeping the skills up," said Ann, a Cardiff dancing learner. "It's good fun if you don't mind dancing on your own.
"We had conversations as well. It's talking about everyone's situation," Ann added. "I think it's good to have contact with people, just to keep up your social skills and have stimulation."
Working from home now, Ann lost contact with people after not being able to travel to work anymore. "I miss that," said Ann. "Because we are effectively working in isolation, and it's lonely."
The UK has been in lockdown because of the coronavirus pandemic since the 23rd of March and as of the 16th of April, it was announced that the policy is to be continued for at least another three weeks.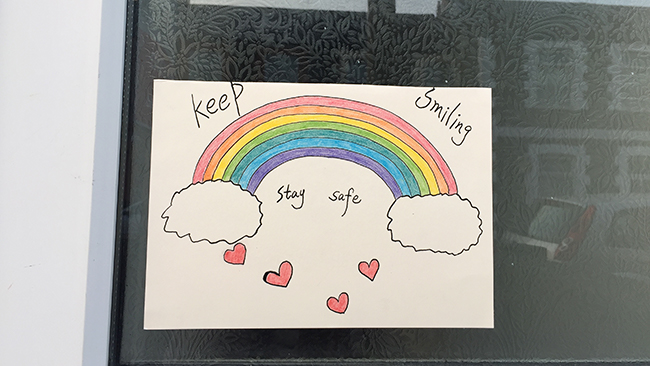 One study by the Mental Health Foundation shows that nearly one in four UK adults found themselves feeling lonely under the lockdown. Also according to the Crisis Text Line, who is operating in the US, Canada, UK and Ireland, reported that texts about anxiety and depression have more than doubled since the coronavirus pandemic.
While there are many types of research illustrating the relations between dancing and humans' wellbeing. According to Hanna Poikonen from Psychology Today, depression happens with pain, stress and anxiety, and "dance, music and related expressive forms of therapy could help lessen mental fluctuations even before the onset of full depression."
Shahid Khan is a Salsa teacher in Cardiff. He believes that dancing is a very good way to connect people and help them overcome their isolation feelings. Since the 4th of April, he started to run the free Salsa classes online every Saturday.
"I just want to do something that helps them in this difficult times, to not feel isolated, to not feel lonely, to not feel depressed, to not feel like missing out how they did the dancing and the music," Shahid said.
He felt quite down as well at the beginning. Teaching Salsa for 15 years and running classes nearly every night, he was used to being surrounded by people and connecting with them.
Shahid said he always enjoys helping others and being a dancing teacher made him feel very fortunate. The lockdown was very difficult for him because he found himself restricted in what he could do and not able to help others.
Running the online classes, however, brings back his happiness, "I'm keeping in touch with people and speaking to people now, and I'm still able to feel that function in some way. Definitely, I feel happier."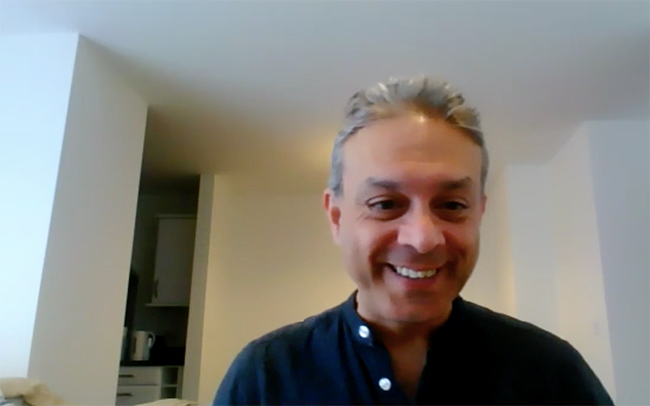 Shahid's online classes attracted many people. They tuned in, enjoyed the dancing, and sent a lot of inspiring feedback to him, such as "It is a lifeline."
One of these people is Lucy Freeman, an accountant in Cardiff. She started learning Salsa from Shahid three years ago and is a big fan of the dancing.
"The one thing I really miss is dancing, and dancing with people," said Lucy. "You can dance at home. You can put your music on and do it yourself. But it's not the same."
Working from home, Lucy keeps in contact over the phone and joins some meetings, but she also feels the effect of isolation that others are feeling.
"It's in the evenings. When the work is over, you used to going out and seeing people and doing things," said Lucy. She thinks it is more like boredom for her rather than being down. "It's very difficult to live your life like this. And not socialise, not able to dance."
Lucy enjoyed the online Salsa classes very much. She said every session was a little different and it was really nice to talk to people and learn more about them. "That was positive. In fact, when you dance with these people, you don't really know many things about them."
Participants in the online classes were of varying ages and Lucy thought it was definitely very helpful, "Keeping contact with people and having someone that you can talk to is probably the most important thing during this time."
The pandemic is difficult and some people may be experiencing negative things, but "It will end," said Lucy. "When it goes back to normal and we are all allowed to meet each other again, I think we need to appreciate that and each other a lot more than we did before."
The music is turning on, everyone stands up and moves their bodies happily with the pleasant beats. Dancing with a partner or with a lovely cuddly toy or just dancing alone, people are looking forward to the day they can meet again in person.
Salsa dance is a Latin dance, which developed from Cuba in the 1920s. It is a mixture of many Cuban dances such as Mambo, Cuban Son, Cha-Cha-Cha etc. Shahid's online Salsa classes are available for anyone who is interested. Check the Facebook Page for more information.
https://www.facebook.com/salsacardiff/