Specialist nurses in every local health board bring empowerment and hope but many barriers to diagnosis and treatment remain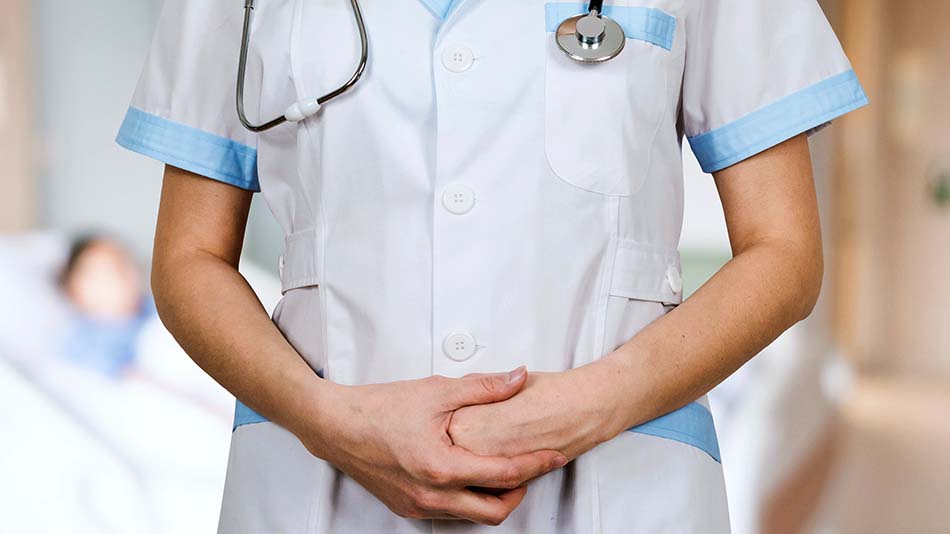 When Phoebe Lewis was 12 years old, she got her first period. As for most people, it was a momentous occasion but an unnerving one too. Unlike most people, Phoebe ended up in hospital.
"It was just really scary more than anything," says Phoebe. "I didn't know anyone who'd been through a similar experience. That made me think I was being dramatic. Or that what I was experiencing was normal".
It wasn't normal. It was endometriosis, a reproductive condition that affects one in ten women worldwide which can cause a wide range of symptoms including heavy periods and difficulty in getting pregnant, according to the charity Endometriosis UK.
Phoebe didn't learn this right away; it took her more than ten years to receive a diagnosis. Across the UK there is a median diagnostic delay of eight years according to research published in the Journal of Obstetrics and Gynecology.
Wales, however, is the worst performer. "We have a nine-year average diagnostic delay, that's the longest out of all of the home nations," says Dee Montague, Engagement Officer from Fair Treatment for the Women of Wales (FTWW) which campaigns for health equality. Dee, however, had to wait 23 years for treatment.
In a bid to improve matters, the promise of one specialist endometriosis nurse in every local health board in Wales was made by the Welsh Government in 2019 and implemented in March this year.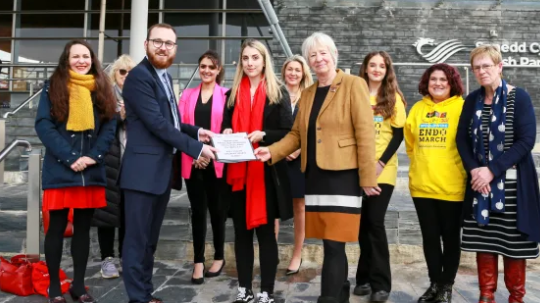 When the announcement was made the Health Minister, Eluned Morgan said: "I have heard distressing accounts of misdiagnosis and women with this condition not being taken seriously with this condition, I am determined that women in Wales get the service they deserve."
FTWW were involved in the appointment of the nurses and have welcomed the development. "This is a role that is completely bespoke to Wales. This is really new, it's exciting," says Dee.
Other endometriosis organisations have also welcomed the news. "This is an important step forward in reducing diagnosis times and improving care and support, and it's great to see the Welsh Government proactively taking steps to improve the quality of life for those with endometriosis," says Emma Cox, CEO of Endometriosis UK.
All nurses have been appointed but some are still in training and some are in post. Dee has experienced the benefits of working with an endometriosis nurse firsthand.
"I think something that endo patients will tell you is that they don't feel heard they feel listened to. So to have that person, [an] endo nurse fighting our corner" she says. "That's empowering me."
The nurses can provide a clinical stopgap as training doctors in this area can be expensive and timely. As specialist nurses they can help improve diagnosis times and treatment by prescribing and referring.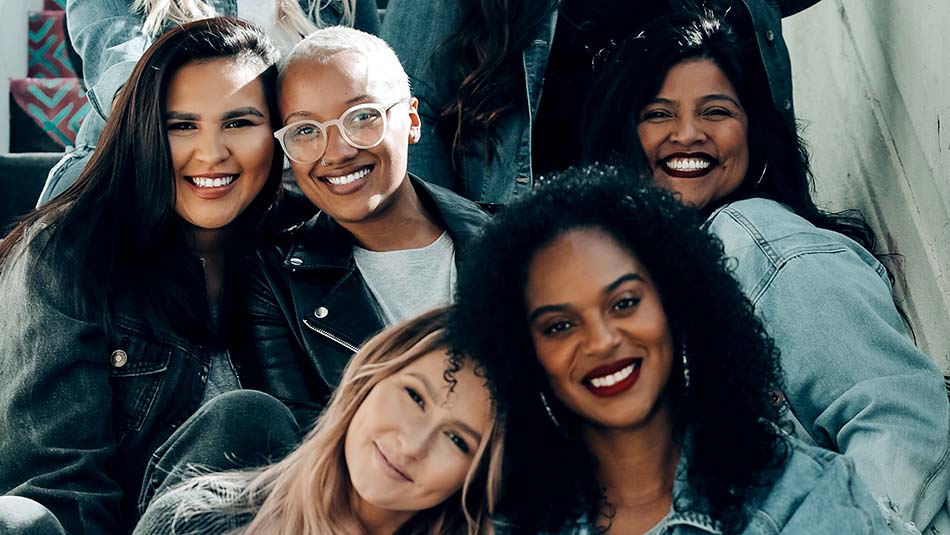 "I think endo nurses can really help in that interim, they can help while women are waiting on those waiting lists," Dee says. "Be that real sort of point of support".
The nurses will play an important role in accessing mental health treatment too. "It's doubly important that the nurses explain that 'I am not saying that this is in your head, what I am saying is that living with these chronic conditions must be impacting your mental health and your quality of life'", says Dee.
The nurses may bring hope and progress, but their appointment is not seen as an outright solution but more of a step in the right direction. There are still many barriers to diagnosis and treatment for endometriosis.
"It's really complex," says Dee. "There's so many reasons as to why these huge diagnostic delays exist".
Gaps in medical training may be part of the problem. "Across the world, you've got this condition that affects at least one in ten women and those assigned female at birth. Yet healthcare professionals aren't adequately trained to see it and treat it. That's possibly the main issue," says Dee.
This may go some way in explaining why patients in Wales see five doctors on average before they reach a diagnosis, according to a 2015 report by FTWW.
Accessing surgery is also an issue. Funding is divided up among the local health boards and with just two specialist consultants in Wales, both based in Cardiff, this can cause problems for patients in other areas of Wales, according to Dee.
"In England, the system is that the funding follows the patient," says Dee, meaning that if you were to live in Bristol but wanted to access treatment in Liverpool you could do so.
"We're hearing from our members, I don't know if this is official," says Dee. "That they can wait up to six years now for surgery with a specialist, which is obviously completely unacceptable".
Long waiting times often lead those with endometriosis to go private – both Dee and Phoebe did so. A standard surgery at private can start at £5,570 according to figures from the Endometriosis clinic.
There are also more personalised issues that can affect patients. Phoebe, for example, feels that her age and her gender affected her diagnosis.
"It was just a horrible process of being ignored, being fobbed off on birth control at the age of 12," she says. "It was only recently that I got listened to by one of my specialists in Cardiff and it's been so much better".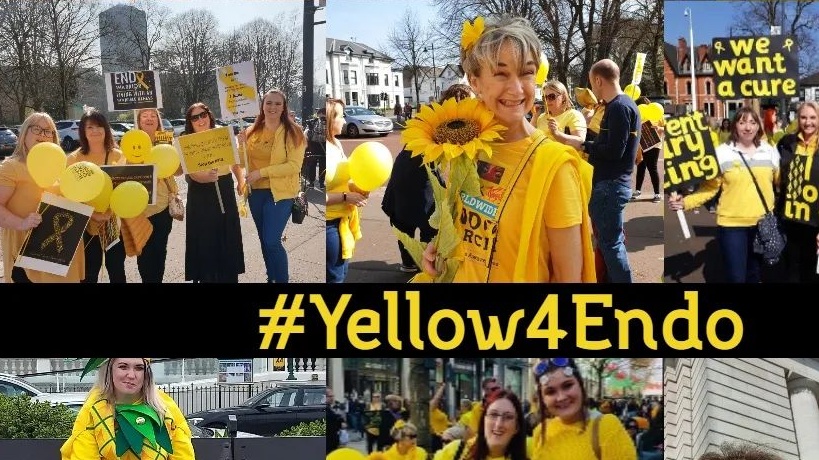 But talking about these things is often difficult because of another reason – embarrassment.
"I'm still a little bit embarrassed to talk about it," says Phoebe. "It feels a bit weird talking about your period".
Websites such as Bloody Brilliant are making information more accessible and to encourage people to talk about it, but there are even more barriers for some members of society.
"I'm saying this as a white middle class woman, so for other people from different communities their stigma and shame can be tenfold," says Dee. "All of us need to do more to ensure that those pathways for black and minority ethnic groups are there as well." FTWW are working on a quality statement to present to the Welsh Government to improve things in this area.
For Phoebe, there are other hopes. "It is one of those things is going to come back," says Phoebe. "The main thing would be for there to be more research into a better way of diagnosing it.
I don't even know how possible that is really. But in a perfect world, that would be what I would want".