A local man is set out to cover thousands of miles in January along with raising funds for charity.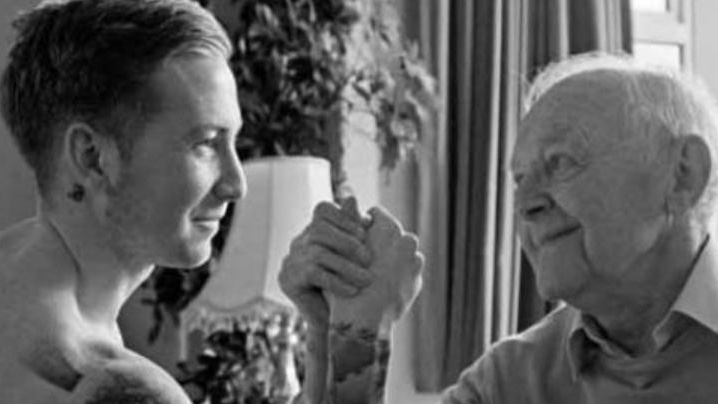 A Cardiff man is going to cover 2021 miles in January to raise money and awareness for heart problems to which he lost his beloved grandfather.
Ben Swallow, 31 recently lost his grandfather Atrial fibrillation along with Covid 19- which is why he decided to cover 2021 miles by running, walking or cycling to raise awareness and funds for the British Heart Foundation to honour the memory of his grandfather.
He explained why he chose this challenge saying, "I have always been obsessed with exercising, keeping fit and being in the best shape. My gramps often used to make me run over the fields and time me so that I could improve myself."
He was encouraged from a young age to play football and be active and went on to sign a professional football deal making his grandfather happy. He also aspired for this target as he knew it would make his grandfather proud.
Through this challenge, he has been able to raise more than £3k for the foundation. He added, "I strive myself on helping people and to always put others first so hopefully this small amount of money can help out a little."
To Ben, his grandfather also took the role of a father figure in his life as he didn't speak to his own father. Their relationship meant a lot to him and he describes his presence as "extra understanding, calming and patient, supported me in everything."
The challenge wasn't without any setbacks, sometimes the weather wouldn't be in his favour, it'd be too windy or rainy but he says it was just "mental test." There'd be days when he'd feel tired but he pushed through and "never gave up."
Towards, the end of the challenge Ben was not only able to finish his target but also exceeded it by covering almost 2032 miles towards the end of January. His biggest learning from this experience has been, "To keep going no matter what. If you really want to do something you'll always find a way to do it, no matter what. Just get on with it, there are people out there in far worse situations." He further added that "Be humble, have some gratitude, get things done and learn to enjoy them along the way."
His one advice to people after this journey has been, "To spend as much time as you can with the people who are close to you and to cherish them as you never know what's around the corner."
Support from family, friends and strangers has allowed him to raise funds for the foundation. Here's a link to his fundraiser – https://www.justgiving.com/fundraising/swalzfitt202 and you can follow his journey on Instagram – @SWALZFITT