Amidst concerns regarding the spread of coronavirus in Cardiff, the Welsh RFU has just announced that Saturday's Wales – Scotland tie in the Welsh capital is to be postponed.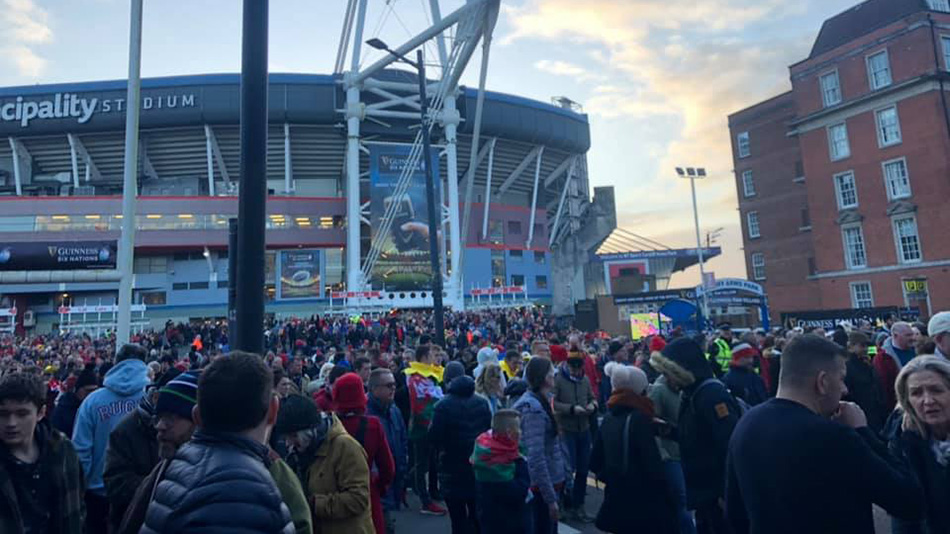 The Wales – Scotland game has been postponed due to coronavirus concerns as Six nations representatives have declared.
The decision to postpone tomorrow's match in the Principality Stadium, which has a capacity of 75,000, was taken after a meeting between Welsh, Scottish and Six Nations representatives. 
Last night Plaid Cymru leader Adam Price called for the immediate postponement of the match and other mass gatherings.
A spokesman said: "WRU representatives have been in dialogue with Welsh Assembly Government minister for Health and Social Services Vaughan Gething, who provided much needed clarity on the Cobra meeting held yesterday.
"Throughout the WRU Board have followed the scientific advice of government. Public Health Wales and medical experts and determined that any game would be held or postponed based on that advice. "
"Every effort has been made to stage this game and we appreciate that individuals will have been inconvenienced. Given the fluid and unprecedented nature of this issue a postponement became the only viable option," the Welsh RFU communicated in a statement.
The issue has divided supporters over the last few days.
"I was worried," states Heather Marsh, who loves going to watch the matches in the national stadium with her husband.
"It's not just flu to those people with underlying conditions. We were not going to go even though we had tickets. "
The decision was made hours after the Premier League and the English Football League decided to postpone football matches until the 3rd of April at the very least.
The government's chief scientific advisor has argued that banning mass gatherings such as sporting events was not the top priority when trying to combat coronavirus.
Many supporters were nonetheless anxious about the prospect of so many people being in close proximity to each other during tomorrow's match.
"It's all well and good dismissing the virus, as the majority of people will have mild symptoms. I have a few loved ones who may not be able to survive such an infection. It's only going to spread wider and quicker with these types of events," explains one such supporter Sharon Penny Fielding.
Meanwhile the Men's English cricket team have returned home from their Test tour of Sri Lanka. Golf, Snooker and Formula One have all postponed sporting events scheduled for this weekend.
The debate about whether to ban sporting events and mass gatherings also feed off issues such as whether to self-isolate, panic-buy and how to deal with COVID-19.
"My husband has to go to dialysis 3 times a week and has diabetes. We are both pensioners, we both can't stay at home," argues Marion West.
"It's very irresponsible, no doubt in my mind," argues Huw Watkins.
There are supporters who however felt that it would have been the right decision to play tomorrow's match and think that the media has blown the issue out of proportion.
Lynne Colston argued for a common-sense approach to the match, opining that those who don't feel well shouldn't have gone.
"If they wanted to swab us at the match, I would have been fine going knowing I am not carrying anything. It might reassure some others too."
"We should still take care, I still wanted to go. It may have been the last for a while," states Lyn Roberts.