The sweet Welsh cake gives you a real Welsh taste.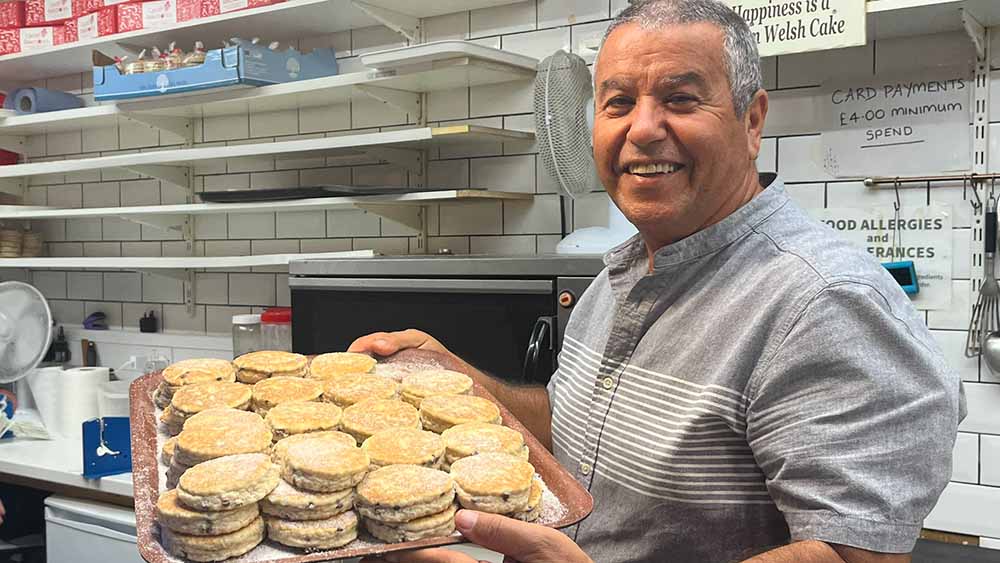 Cardiff Market is home to a famous Welsh pasty shop that has been running for 15 years. Diners sift around Cardiff Market, but you'll always find a queue at this Welsh pasty store. It's not a big store in the middle of the market, but the wide range of pastries on display and the constant queues attract many people to the store.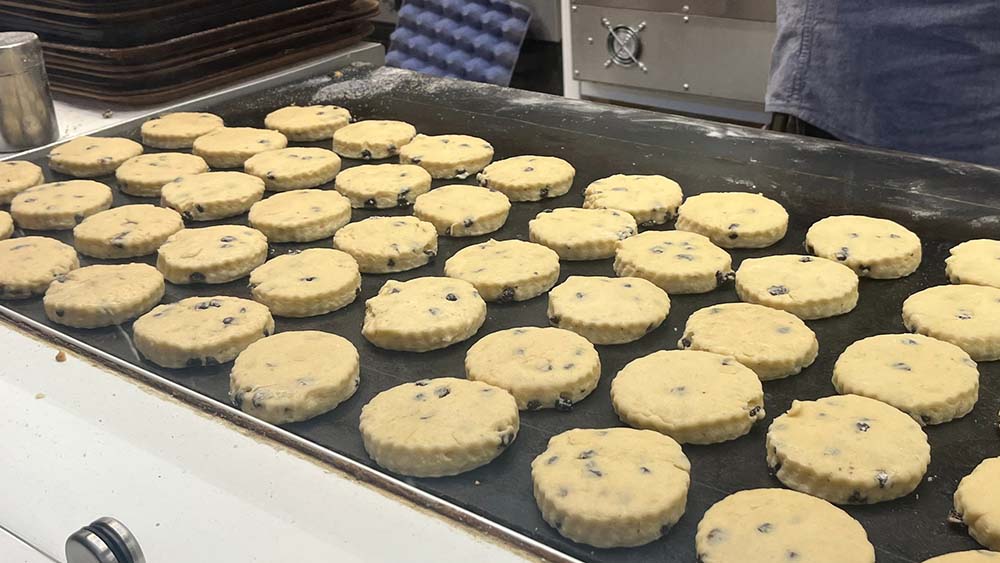 The owner of the Welsh Bakery is very welcoming and although the store is small, there are four waiters at the counter. The owner enthusiastically recommends the signature pastries.
According to the owner, Welsh biscuits are made of flour, sugar and eggs, and after baking in the oven, they are sprinkled with a layer of powdered sugar. They buy Welsh biscuits in a variety of flavors, including original, chocolate and coconut, with the original and chocolate flavors being the fastest sellers. Also on display are pastries like classic scones, cookies and lemon tarts.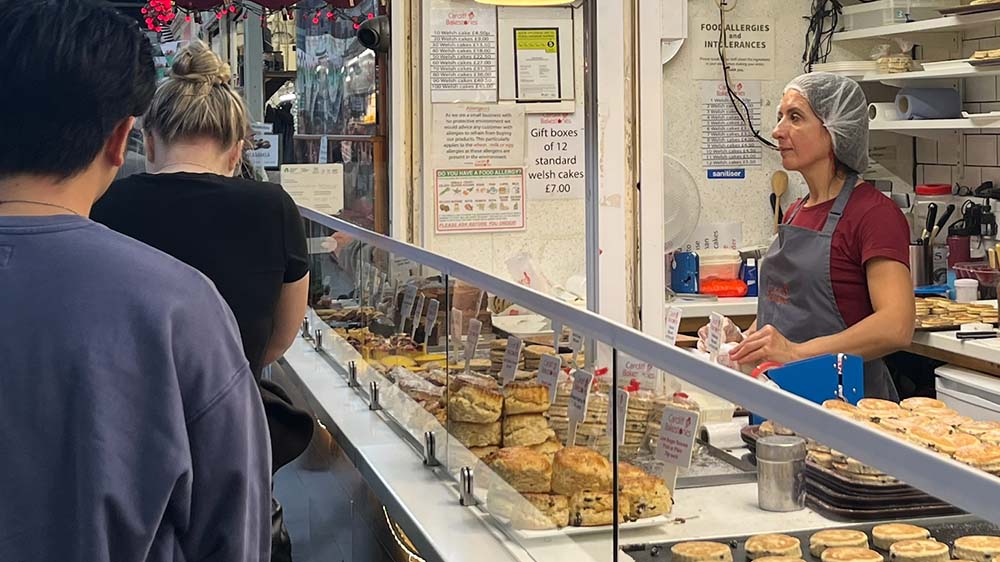 Many customers lined up to buy the Welsh cakes.
Diners also rave about the Welsh biscuits, saying "they taste really, really good!"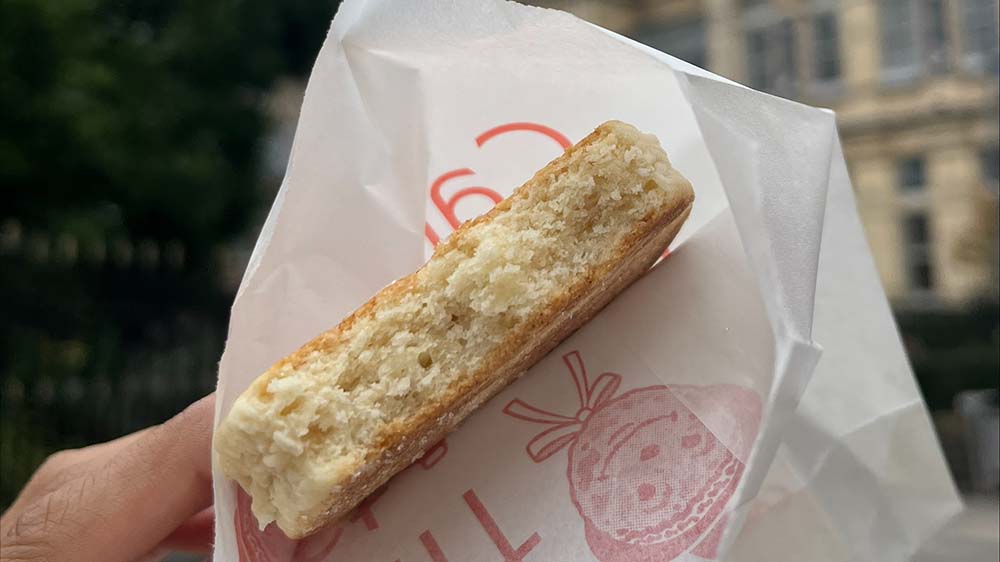 The restaurant even attracts a lot of international students who come to take photos of the store. Many international students, especially Chinese students, said that they had seen this store recommended on Little Red Book and decided to come here to try it. More and more people are coming to taste the sweet Welsh cakes.