WORK to regenerate Birchgrove Shopping Centre is nearly finished but some shop owners are unhappy with how the project has been run.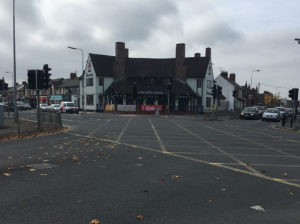 The £228,000 scheme aims to provide more places to park, better pedestrian crossings and better paving but some traders believe the work has not been worth the money or the hassle.
They claim they have lost out in the long run, with the council failing to adequately improve parking facilities as promised.
New parking has been added on the north side of Caerphilly Road near Wok & Go and the Co-op but little has been done to improve parking on the south side of the street.
Scott Lockwood of Clean Freaks dry cleaners said: "If they wanted to regenerate the area they would have increased parking but the council only created bus lanes, which they make money from."
"It has been a complete waste of taxpayers' money and most of my customers say the same.
"It would have been better spent on health and education or getting squaddies who have served this country off the street. We don't need pretty paving."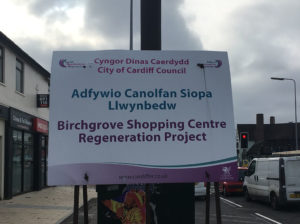 Mr Lockwood also said he lost between £800 and £1,000 per week due to the disruption caused to Caerphilly Road by the project — a figure echoed by Paul Clough of Younger's Fish Bar, who said he was down £800 on a single night when the council relaid the paving outside his shop.
"The regeneration was desperately needed but it has been executed dreadfully," Mr Clough said.
"I won't get back the money I have lost. It has been a disaster."
Another disgruntled Caerphilly Road shop owner, who didn't want to be named, said: "Parking is the big issue. They should have done more. We have lost a lot of money because of the parking."
"We are the only shop [of this kind] in the south and west of Wales. Customers have phoned us and told us they went home because they couldn't park."
However, Councillor Graham Hinchey, cabinet member for corporate services and performance, said the regeneration project has been a success.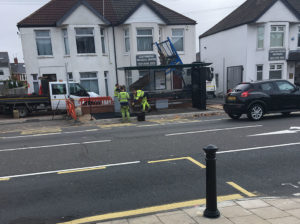 "If you look at the area before and after it is much nicer. We have additional parking bays, seating, nice new paving and all of the shops are full. It is much more lively, people are coming and getting together which they weren't before the project," he said.
Parking on Caerphilly Road had improved, he added.
"We have put more parking on the north side [of Caerphilly Road] and now we have two hour parking on side streets, which used to be resident only."
Work started on the project in January and was expected to be finished on October 31. Work is still being carried out on a pavement at a bus stop where an elderly woman was injured, but other than that, the project has been completed on time.