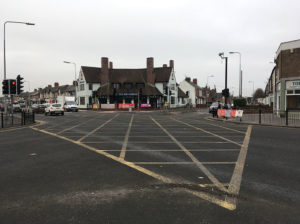 A COUNCIL "oversight" is set to be corrected when safety railings are installed in Birchgrove.
Safety railings were put in on three pavements on the crossroads between Caerphilly Road, Birchgrove Road and Heathwood Road following last year's regeneration scheme, but the pavement outside the Birchgrove pub, near to Birchgrove primary school, was ignored.
The new railings are now on order and should be implemented within the next six weeks.
Graham Hinchey, Labour Councillor for Heath ward said: "It is a bit of an oversight on the side of the council but we have picked this up and it has now been finished. It was on the original plans but had not been done.
"The two supporting schemes north and south of the crossroads. One was a shop regeneration scheme that I put in, going back three years, on the south side and on the north side is the Welsh government scheme [to improve Caerphilly Road]. The quadrant is in the crossover between the two schemes.
"We have also improved the crossing facility. Instead of a traffic island we now have a controlled crossing.
Coun Fenella Bowden, Independent for Heath, agreed saying this will increase the safety of children. Birchgrove Primary School is less that 100 yards from the corner.
She said: "They have been missing since the beginning of the regeneration project, that was April or May last year.
"The council had advised that new railings should not be used on a corner like that, but for us at Birchgrove we have 420 children going to school from that corner along the road.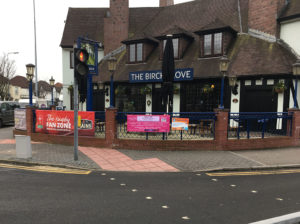 "If you watch the children coming along the road on their little scooters and bikes there is quite a strong camber going down into the road and it's equally difficult for wheelchair users to stay on the pavement.
"Parents are absolutely thrilled to bits because it's a big one for us in Birchgrove. For parents bringing their children to school this is essential."
Lynda Williams, 65, said: "I think they should definitely be put back in, especially with the school there. I have a grandson myself and kids just go past here on their bikes. It's not safe.
"I think the sounds should be come back on the pedestrian crossing, though. If there are any deaf or blind people they will not know when it's safe to cross."
The regeneration scheme to Birchgrove shopping centre was completed in October 2016 and cost £228,000.