COMMUNITY gardening is taking off at a centre in Heath, with old and new faces welcome through its gates every Saturday morning.
Maes y Coed Community Centre is urging locals to get involved in its second project after its previous garden received the RHS Garden Merit Award. The gardening club opens at 10am and attracts attention from all ages.
The garden will be open in three weeks, when locals can begin to plant flowers, fruit and veg. All food is given to the community free of charge though it will be sold in the honesty café in the future.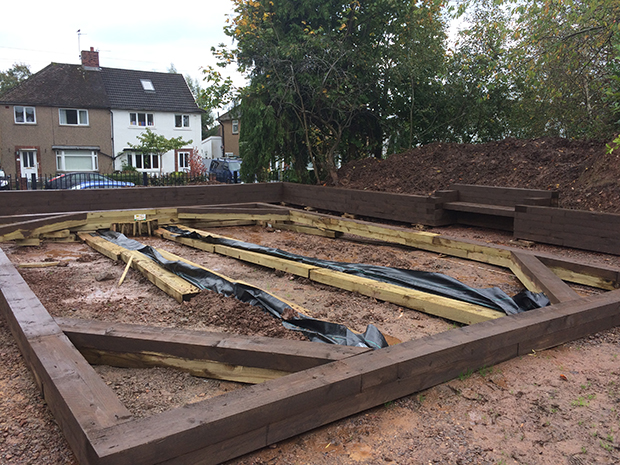 The volunteer-led community centre is an independent, not-for-profit organisation.
The garden's drainage system was built by Darren Smart, a trustee of Maes y Coed, who taught himself from a Youtube video.
Mr Smart said: "I just want the garden to be a nice place for people to come and sit, whether they use the centre or not. [The centre] a hub of the community. They come, sit, ponder or think about someone. A nice little tranquil place in the middle of a busy city."
The honesty café features a money pot, where the community help themselves to tea, coffee and cakes then pay what they can. Kingsmill's factory, opposite the site, regularly donates bread and the now-closing Tesco has donated an array of items, including their old hand soap dispensers.
Mags, a regular volunteer said: "It's for the future of everyone."
The centre also run several after school and weekend clubs for all ages. Click here for more.