PATIENTS at the soon-to-close Llwynbedw Medical Centre are in limbo as they wait to find out where they will be reassigned.
Llwynbedw Medical Centre, Caerphilly Road, will close on December 1 and its patients transferred to four practices: Llwyncelyn Medical Centre, North Road Medical Centre, Llandaff North Medical Centre and Bishops Road Medical Centre.
But the practices do not have enough spaces for all the displaced patients, leaving some 2,500 to be transferred elsewhere.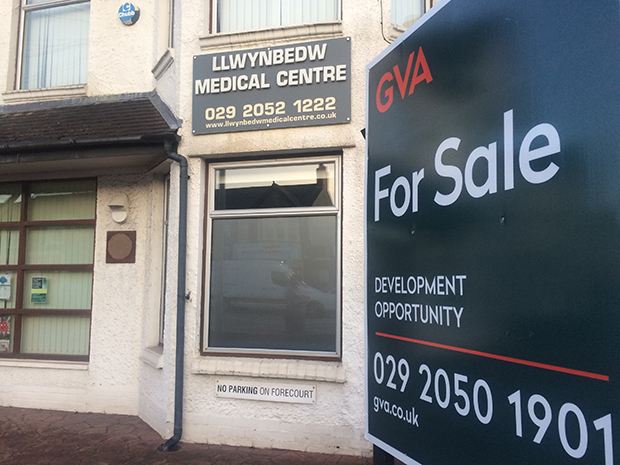 Independent councillor for Heath and Birchgrove, Fenella Bowden, is one of those affected.
"The Community Health Board has been slow in communicating with patients at the practice about the final closure and transfer to other General Practitioners in the locality. This has caused unnecessary alarm with patients, especially those who are housebound, elderly, or vulnerable.
"As both a patient of Llwynbedw Medical Centre and Cathedral View surgery and as a local councillor, I can say that Dr Ben Adams and his team will be missed. The practice has been in the heart of Birchgrove for decades and we know the partners worked hard to keep the practice as a going concern."
A patient at Llandaff North Medical Centre, who did not want to be named, said: "My partner just had to wait 27 days for a booked appointment at Llandaff North doctors. His appointment was at 11.30am. He was seen at one o'clock! I just wonder how surgeries are going to cope with even more patients on their books. Quantity rather than quality I guess."
Some patients are concerned that waiting times will increase tempting employers to make staff take annual leave to cover being out of work.
The move comes after GPs at Llwynbedw Medical Centre and Cathedral View Medical Centre formally withdrew from their General Medical Services contract with Cardiff and Vale University Health Board in May.
Cathedral View Medical Centre will stay open as a branch surgery of North Road Medical Practice but all staff from Llwynbedw will be made redundant.
Heath and Birchgrove Labour Party told residents over social media that the Health Board was working closely with surgeries to allocate the remaining patients to a convenient practice.