Cars, fences and garages vandalised over the weekend on roads around Beale Close
DANESCOURT residents woke on Sunday to find crude images spray-painted on their cars and properties.
The graffiti appeared overnight in Beale Close, Kirton Close, Edward Clarke Close and Heol Urban.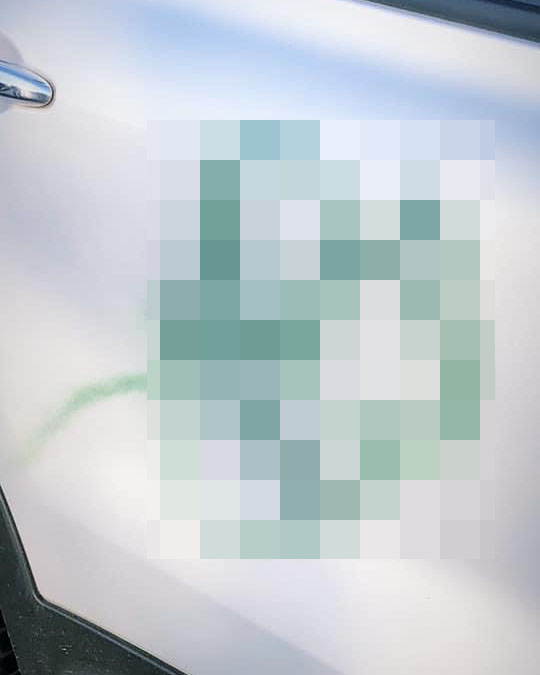 "Feeling SO blessed today after waking up to find that my car has been chosen for Banksy's new masterpiece … would have been nice of him to ask first though. 2020. What A Year," posted Laura, 30, of Kirton Close.
Social worker Chris Tolliday, of Beale Close, said he was "devastated" to wake on Sunday to find his garage wall and fencing covered in crude drawings.
He said: "I've not had a holiday in over a year and it makes me very sad that someone thinks it is okay to vandalise another person's property that I have worked so hard to maintain.
"I hope neighbours can provide CCTV or a witness statement so the police and courts can provide education via a long community service order to work at a busy nursing home, so those responsible can learn about caring for our disabled and elderly."
Anna Hammond, communications officer at Cardiff Bay police station, said: "South Wales Police is investigating criminal damage to the side of a house in Beale Close, Danescourt, reported on November 29.
"The homeowner has reported similar green-coloured graffiti on cars in the area and inquiries are ongoing".
Residents have also reported smashed wing mirrors and punctured tyres within the last few weeks on a local Facebook group.
According to South Wales Police's most recent statistics, anti-social behaviour was the most commonly reported crime in the Llandaff area in September 2020.
Anyone with information should contact South Wales Police on 101 quoting ref: 2000434371