Llanishen Lions under 11s have raised almost £2,000 for the charity so far
THE Llanishen Lions are fund-raising for Velindre Cancer Centre this month by completing rugby passes.
The under-11s team have not trained together since March 2020 but are keeping up their team spirit by raising money for charity.
Lions' coaches set up a challenge for the boys to complete rugby passes with the help of their families in aid of Velindre Cancer Centre.
The initial goal was 10,000 passes, but when boys surpassed this in only one week, the coaching team tripled their goal.
Under-11s coach Dan Thwaite said: "We wanted to help the team stick together. They haven't played properly together for almost a year. This challenge is a way for them to keep practicing rugby skills while also raising money for a great cause."
Like most people, the team have been touched by cancer, with some of the players suffering family loss over the last few years.
Velindre has had links with Welsh rugby for several years, with players such as Jonathan Davies and Shane Williams recently raising money for the charity.
The Lions aimed to raise £500 for the charity, which they met in one week. Their current total is almost at £2,000.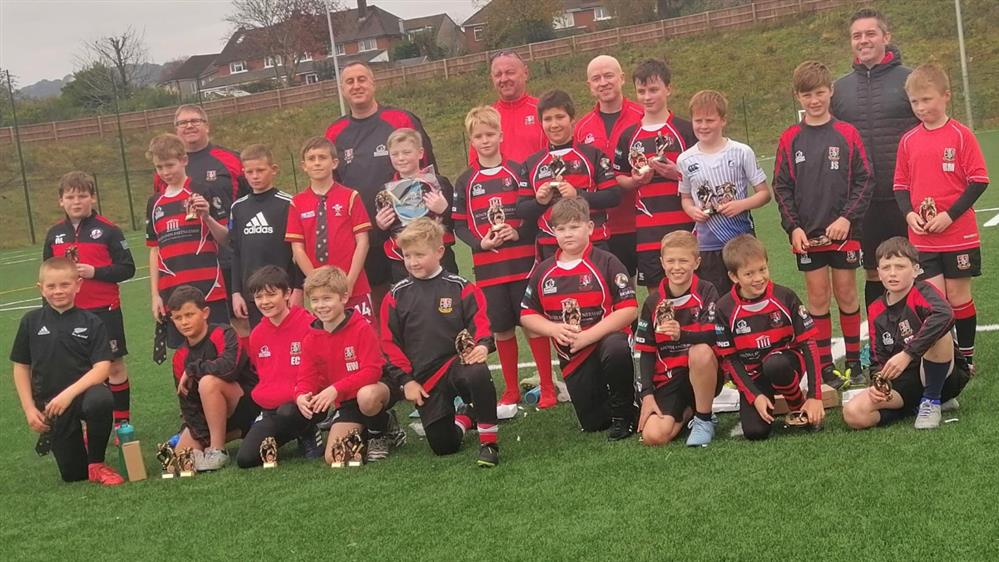 Mr Thwaite said: "Now we have surpassed our initial goal, anything extra we get is a bonus. Every time our total increases, we will increase the amount of passes we do. When you're standing and chatting, you can do loads of passes without thinking about it."
The team have had messages and support on Twitter from friends and family, as well as some sporting names.
Their challenge will run until the end of the month, and you can follow their efforts on Twitter and JustGiving.
For more charity stories, click on the pictures below: