Owner Henry Danter was hoping to open in time for Easter
BARRY Island is preparing for crowds this weekend as Stay Local restrictions end – but visitors won't be going to Barry Island Pleasure Park.
The iconic Welsh amusement park can't reopen this weekend.
"There's a lot of happy people coming to Barry this weekend," said the park's owner, Henry Danter.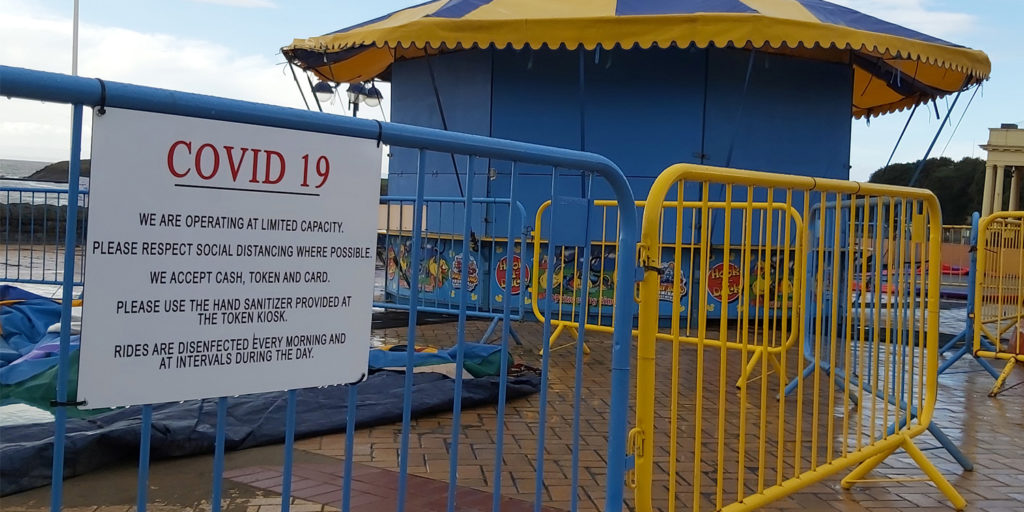 "But they'd be a lot happier if we were allowed to open and be able to give them some fun. That's what they come here for. We supply the fun, the memories and a great day out. That's what we do. And I think we do it well. But we haven't been given the green light so we can't start yet."
People in Wales will now be free to travel anywhere in the country for the first time since December.
And that's going to mean a lot more people visiting Barry Island.
"I think it'll be busy on Barry Island," said Louis Ross, owner of beach snacks and gifts shop, Barrybados.
"People have been locked up for quite a while now because of lockdown, and they are just going to want to get out."
But Barrybados won't be opening fully. At least, not for now.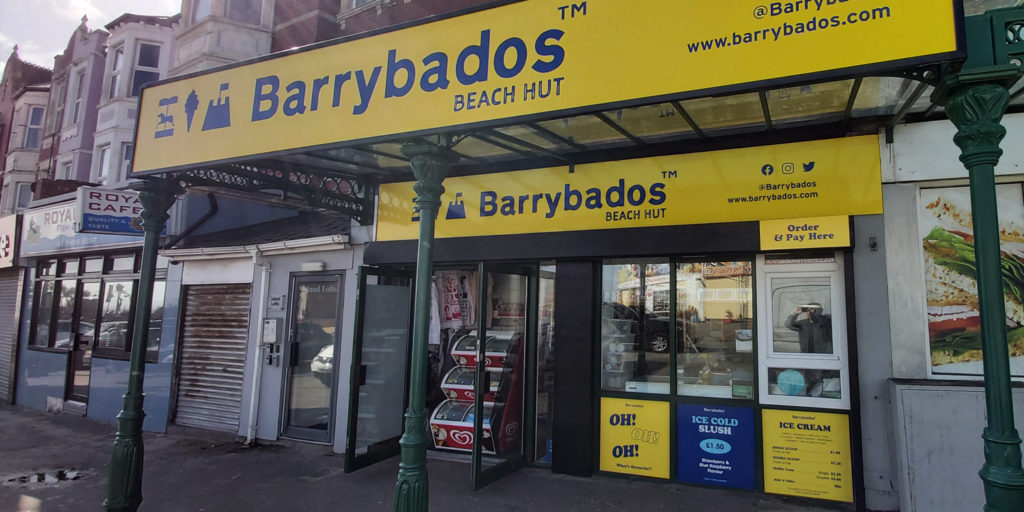 "I'm not allowed anyone in my shop still. I can only do ice cream, slush, ice lollies and stuff out of the window. I can't open the shop fully until April 12."
Current restrictions mean that none of the shops on Barry Island seafront is allowed to let visitors inside. Instead, most of them are restricted to selling ice creams and coffees from their windows.
And it's not just the shops that are affected, either.
"The arcades are closed as well so there's only going to be about 40% of Barry Island open. It's just ridiculous. People can stay in the AirBnB above my shop from tomorrow, but they can't come down and buy anything. It's just crazy."
Much like the Pleasure Park itself, the Barry Island arcades are not allowed to reopen.
This leaves family favourites such as Carousel, Dimes and Stardust behind closed doors.
"We're very anxious to get back in business," added Danter.
"It is creating a lot of hardship for many people now in the leisure industry. They've allowed caravan parks to reopen. I don't know what the difference is."
Already, it looks as though the tourism industry is beginning to bounce back.
The Bay Caravan Park at Lavernock near Penarth has been taking bookings all morning.
"We're absolutely up the wall here because we're re-opening tomorrow," they said.
The new rules allow self-contained tourist accommodation – including caravan parks, hotels and holiday cottages – to reopen from Saturday.
"Honestly, we knew it was coming but we didn't realise we would have so much to do."
For the time being, non-essential travel in or out of Wales remains restricted. That means those across the border still won't be able to head to Barry island.
First Minister Mark Drakeford said that coronavirus cases "remain stable" and there is now the "headroom" to begin relaxing restrictions.
"Our amazing tourism sector will begin to re-open. We'll start by lifting the stay local rule and enabling self-contained accommodation to open to people living in Wales from the same household or support bubble," he said.
The new rules will also relax restriction on the number of people who can meet outdoors.
Six people from two different households will now be allowed to meet outdoors – including in private gardens – an increase from the current four-person limit.
But for the time being, they still won't be able to go on the dodgems at Barry Island.