Meet the makers and the crafts they produce
ST FAGANS Makers Market docks into the National Museum of History for their final stop of the year.
Tracy Baker, who runs the event, said: "We are a non-profit organisation to support Welsh crafts.
"We are usually based in St Fagans but because they weren't holding any events we have gone on tour."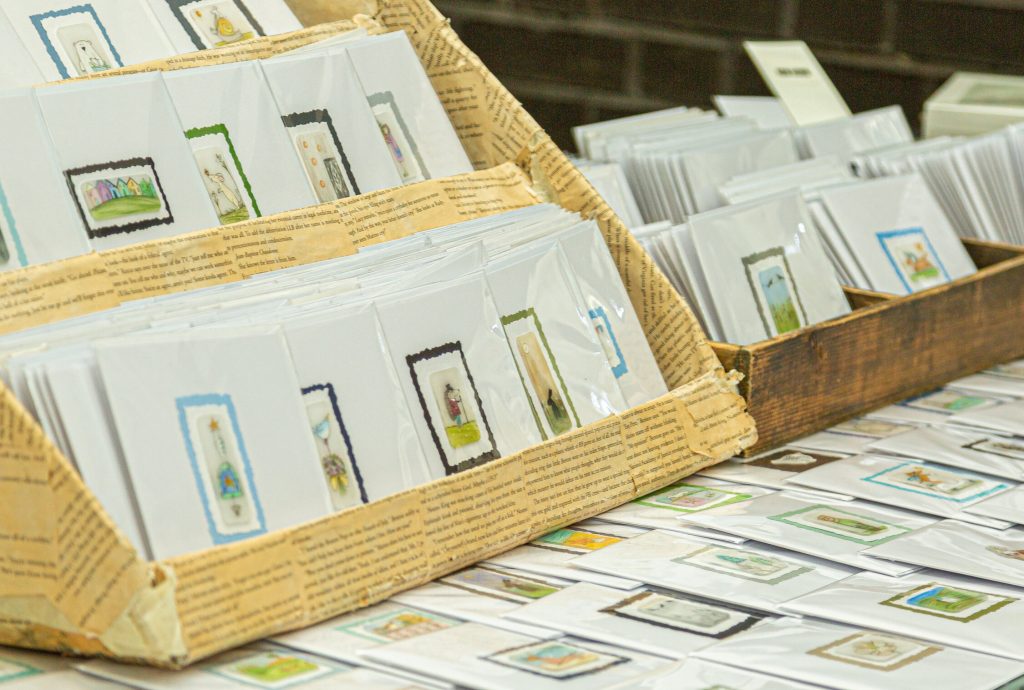 The market will run from Wednesday, 8 December to Sunday, 12 December and be open from 10am-5pm. 
Image: Paul Hindmarsh
The market makes the 10-mile journey north from Fonmon Castle up to St Fagans tomorrow (December 8) for the final destination on their tour.
The craftsmen and women will stay at the museum until Sunday, 12 December.
"It is a lot of hard work and dedication, but I am passionate about our craft," added Tracy, who holds a degree in Welsh ceramics and sells them at the market under Tracey Baker Ceramics.
The lasting repercussions of Covid on the people and businesses behind the crafts is dire but the market provides a reason to be optimistic.
Laura, owner of Springer and Manx, another crafter that will be at the market, said: "The market is very important to my business, I started out with just a website, but it is difficult to sell online.
"It has been tricky of late with Covid and no markets, but fingers crossed things are getting back to normal."
Pauline, whose business Folk Soap, creates natural soaps from soaping agents, emphasised how vital the market is to Welsh crafts.
"The market is really important, especially in Wales. It's been good for advertising, people have bought now in Wales and from all over the world, in China and America.
"Without the market is has been very difficult, we only had online sales. I am now really looking forward to going back to St Fagans.
"I do a lot of markets, I do some in Swansea and Chepstow, but St Fagan's is the main one for us," added Pauline.
Coupled with the added pressures of Covid-19, Welsh crafts have received little support from those outside its inner circle of followers.
"I set the market up originally to support Welsh craft because I was finding that there wasn't a lot of support for us," said Tracy.
"We could do with some help, it has been horrendous for our little companies. We are trying to keep ourselves alive."
Due to the impact of Covid-19, Tracy took the market online, in an attempt to reach a wider audience.
"Because St Fagans weren't holding any live events, I could see my crafters struggling or not continuing to trade, so I put us on online."
St Fagans Makers Market on Facebook now has nearly 5,000 members and is a great hub to find out more on the market and Welsh crafts in general.
How to get involved?
Entry to the market is free but you must book a general museum entry ticket, available here.
Walk ins are allowed and free but if you're planning on visiting by car then you will need to book a car parking space at a small fee.
The market will run Wednesday, 8 December to Sunday, 12 December and be open from 10am-5pm.