Boxing Day fixtures will be played behind closed doors in Wales this year
FOR many football fans up and down the country, Boxing Day isn't just a day for Christmas dinner leftovers, family walks and exchanging gifts with distant relatives.
It is a day to return to the terraces and watch the team that they support through pain, despair and if they're lucky, glory.
Some of us partake in a range of peculiar activities, from taking the plunge in the icy sea to meeting for a traditional hunt with hounds. The proactive bunch shake off their Christmas hangover by starting early on the January sales.
Football fans instead travel home and away, in a festivity that is now truly embedded in British tradition.
---
The history of Boxing Day football dates back more than 120 years, when on December 26, 1860, the first competitive football match between clubs took place.
The oldest club in the world – Sheffield FC beat Hallam FC 2-0 at Sandygate Road, Sheffield, which is recognised by the Guinness Book of Records as the oldest football ground in the world.
Eleven years later, the tradition of Boxing Day football began, with all English, Welsh and Scottish football leagues taking to the pitch to partake in what th late English football commentator, Stuart Hall, coined "The Beautiful Game."
In 1888, the newly created Football League included Boxing Day football as a part of the fixture list and it has been present ever since.
Contrary to what happens in other domestic leagues across Europe, football continues on these shores.
It is now an immutable event in the English football calendar with fans from Land's End to John O'Groats playing close attention to who their side will be against on the day.
But to fully understand the importance of the day, you must strip it all back and focus on the fans, because after all, as the late Jock Stein summed up perfectly "football without fans is nothing."
---
Cardiff City fan Ben Jones, 35, who lives on Corvette Court, said: "As a Cardiff City supporter, going to watch football on Boxing Day (either home or away) is an important event in the calendar. "It is the highlight of the Christmas holidays."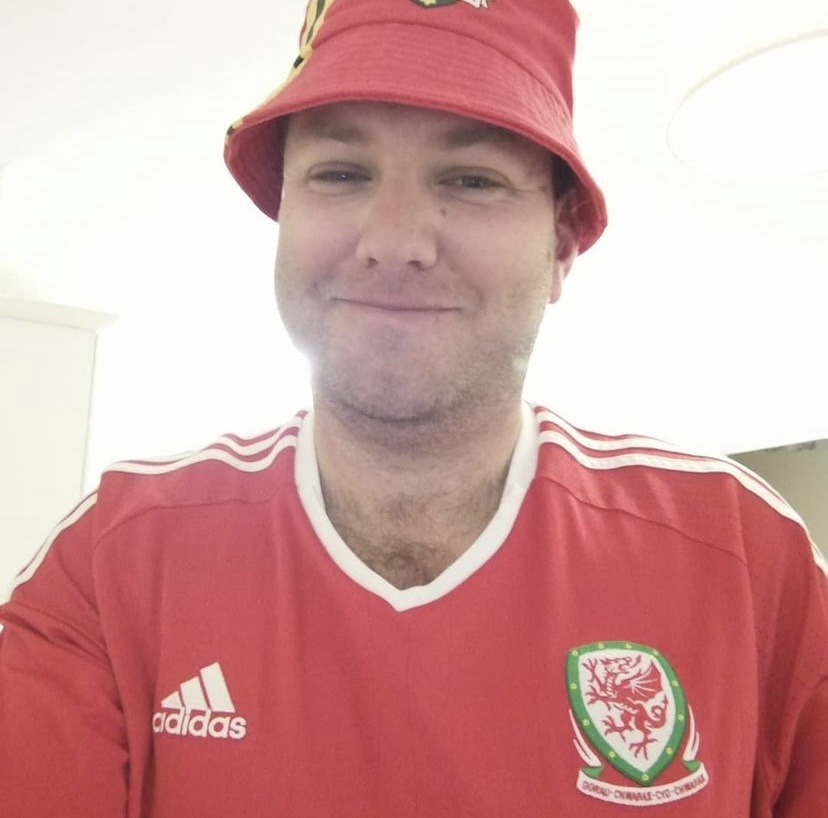 "As a Cardiff City supporter, going to watch football on Boxing Day is an important event in the calendar."
Ben Jones, Cardiff City Fan
Mr Jones was hoping to be attending the Cardiff City Stadium on Boxing Day to see the Bluebirds face Coventry City.
However, the fixture is now being played without fans after the Welsh Government announced that all sporting fixtures in Wales will be played behind-closed-doors from 26 December.
"It is a big social event and a great way to be part of the football community," Ben added.
This view was shared by fellow Cardiff supporter, Christopher Alexander, 62, who was also planning to attend the game with his friend and neighbour.
Mr Alexander, who lives on Larch Drive, Llantrisant, said: "It is always a great atmosphere on Boxing Day, as people can have a pint and enjoy themselves over the Christmas period.
"I really missed it last year, even though I had Cardiff City TV so I could watch the game at home, it is just not the same not being there.
"I was really looking forward to being back this year."
---
This said, it is not just fans who would have benefitted from the return of football this year, the football clubs themselves would have also reaped the rewards.
Clubs up and down the English, Scottish and Welsh leagues this year were thrilled to be hosting the return of fans to Boxing Day football, none more so than Cymru Premier side Penybont.
The Bont were planning on hosting local team Barry Town United at the SDG Glass Stadium in the JD Cymru Premier on Sunday, December 26.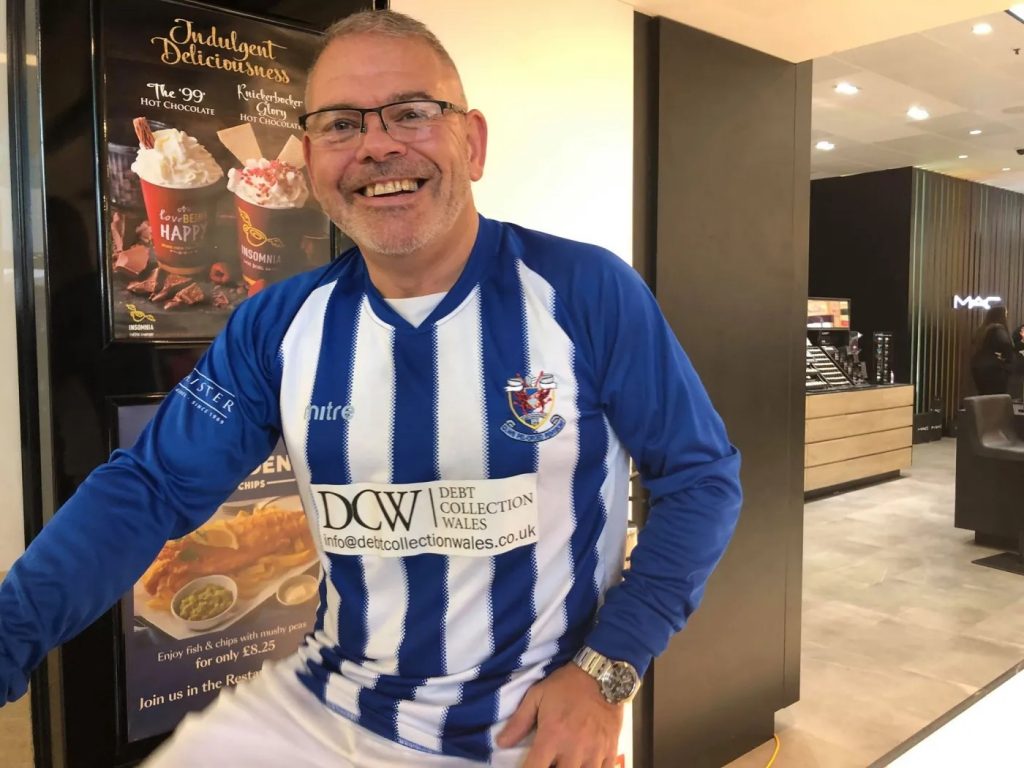 "It will be great to welcome back fans this year."
Wayne Anderon, Penybont FC general manager
Penybont general manager, Wayne Anderson, said: "In any football club, in any league, I would say that the Boxing Day fixture is one of the most eagerly awaited fixtures of the year.
"When we looked at the fixtures and saw we had a home tie against a team that is well supported, we were over the moon.
"It is fantastic for the club in terms of generating turnover.
"At a club like Penybont my prime aim is simple, to raise as much turnover as possible to be reinvested into the first team and Boxing Day football is at the heart of this."
Known by many as 'Dibs', he added: "As well as helping with finances, it is also vital for getting the stands full.
"We can expect to see an extra 50% attendance on top of a normal fixture."
Alongside his role at Penybont, Mr Anderson is also a travel group organiser with Cardiff City, he went further: "Obviously last year it was hard and extremely difficult for Penybont.
"It will be great to welcome back fans this year."
Those in charge of designating the fixtures attempt to keep Boxing Day travels to a minimum, allowing for time where family and friends can congregate to watch the game.
Which in turn, results in attendances regularly being higher for the marquee fixture.
Football fans simply love the prospect of Boxing Day football, a time to enjoy a pie and pint with those they love.
Figures from Cardiff City's home fixtures in the 2017/18 season show their Boxing Day clash with Fulham ranked fifth in their highest attendances that season.
Only topped by early fixtures against two of English footballs biggest clubs: Aston Villa and Leeds, a crunch game against eventual league winners Wolves and a final game of the season clash with Reading.
The prospect of a home Boxing Day fixture is still prominent in our festive calendar and comes out on top against other home Christmas contests.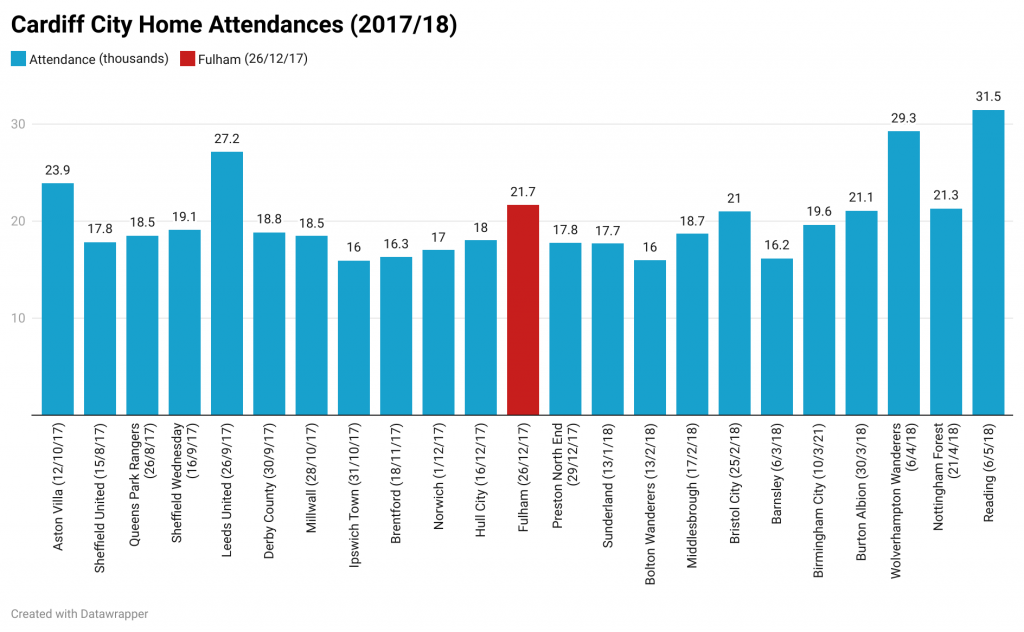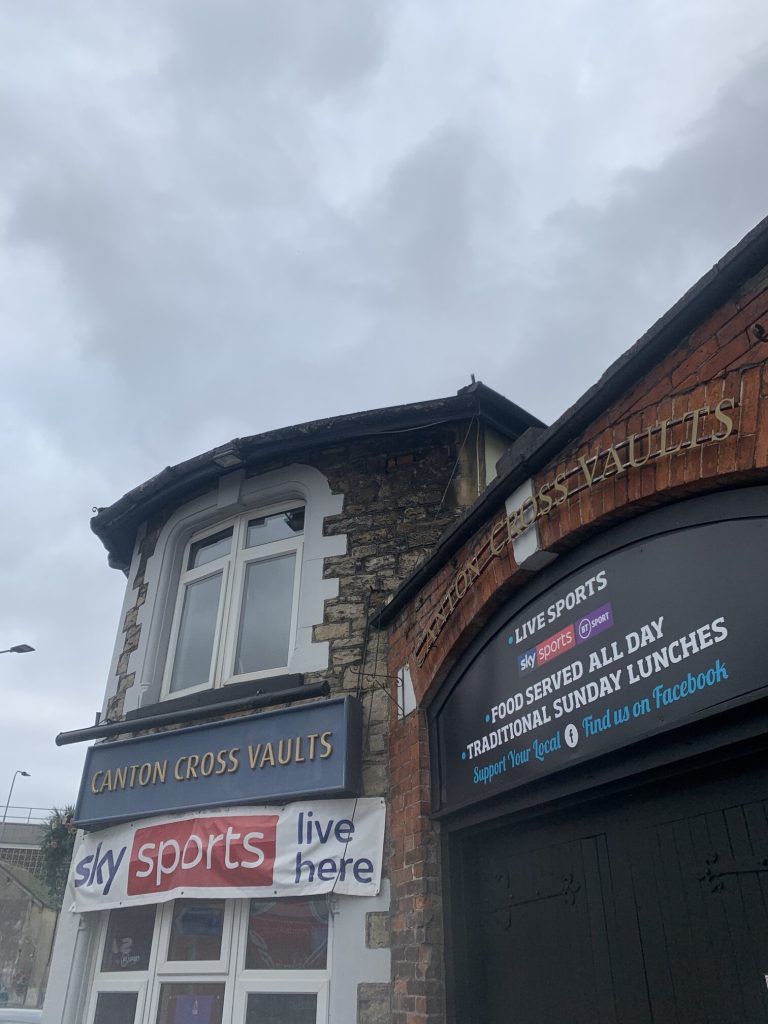 As well as fans excited to be back, and clubs reaping the financial rewards, pubs and landlords play a massive part of the day.
Pubs in and around the Cardiff City Stadium, notably the Canton area would have been rammed pre-game on Boxing Day, none more so than the Canton Cross Vaults on Leckwith Road.
Run by Brian Earl Mcdonald and Tracey Hutchinson, the pub is a vibrant hub for fans getting having a pre-game drink and acts as a checkpoint for family to meet friends before making the short 10 minute stroll over to the Cardiff City Stadium.
I asked Tracey whether it was important to have Cardiff fans in their pub prior to kick off.
"Of course it is yeah, 100%" said Tracey.
"Last year wasn't good for us financially being closed," she added.
---
With the day nearly upon us, it is time to round up family and friends and enjoy the football festivities.
Whether it is at your local non-league ground, or Premier League, myself and thousands of other football fans will have to wait another year to be part of this British Christmas tradition once more.