Cardiff live music scene shows signs of a full recovery after pandemic restrictions
AS an avid gig-goer, I was pleased to see things had returned to normality on Cardiff's music scene when I saw YONAKA play The Tramshed on Tuesday evening.
No need for Covid passes and barely a mask in sight, it was reassuring after being so used to the precautions and restrictions over the last two years.
Things are starting look up in general for music in Cardiff, with the Welsh capital set to host the upcoming BBC Radio 6 Music Festival 2022.
The festival, which takes place on the first weekend of April, will include acts from Pixies, Johnny Marr, IDLES and more.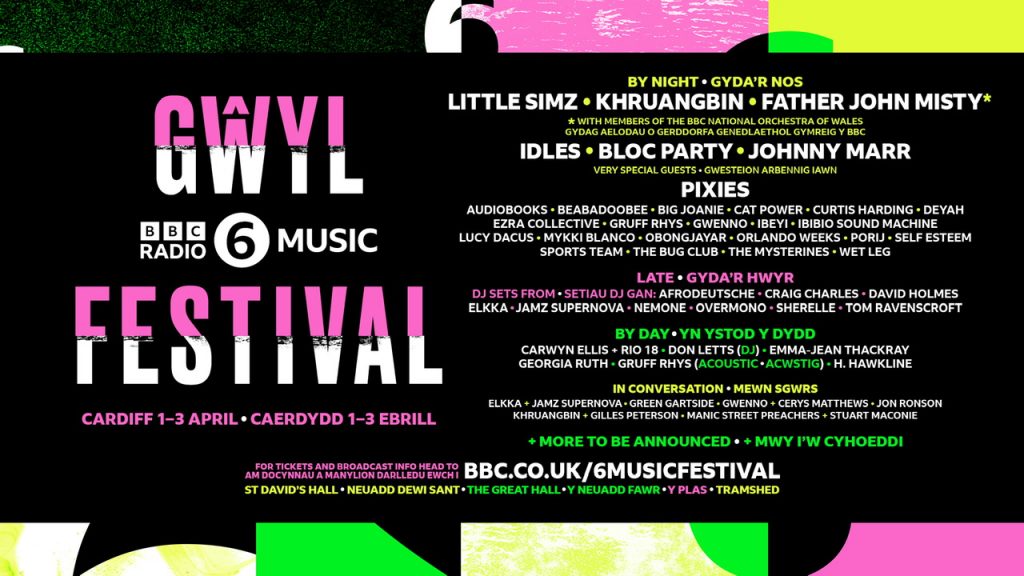 Knowing that restrictions had come to an end, and having interviewed YONAKA before, I was excited to attend their Tramshed gig, the final of the tour.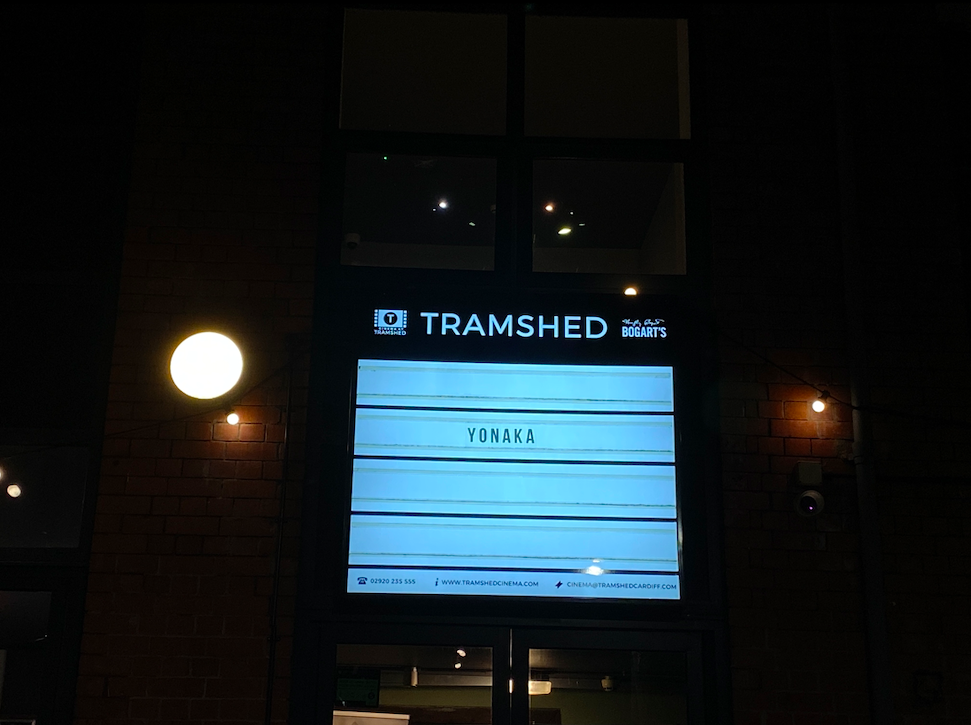 I arrived, eyes gleaming with anticipation and stomach harbouring a tiny feeling of dread. Would the inevitable mosh pits flatten an old postgrad like myself? Only time would tell.
First up was Slovenian-born singer-songwriter, July Jones. Packing a powerful punch, her songs were a reminder that, unlike your Spotify playlists, live music has no volume limit.
She had the toughest job of the night: warming the audience up. But her strutting oozed confidence, and the crowd gave back the energy she put into her set.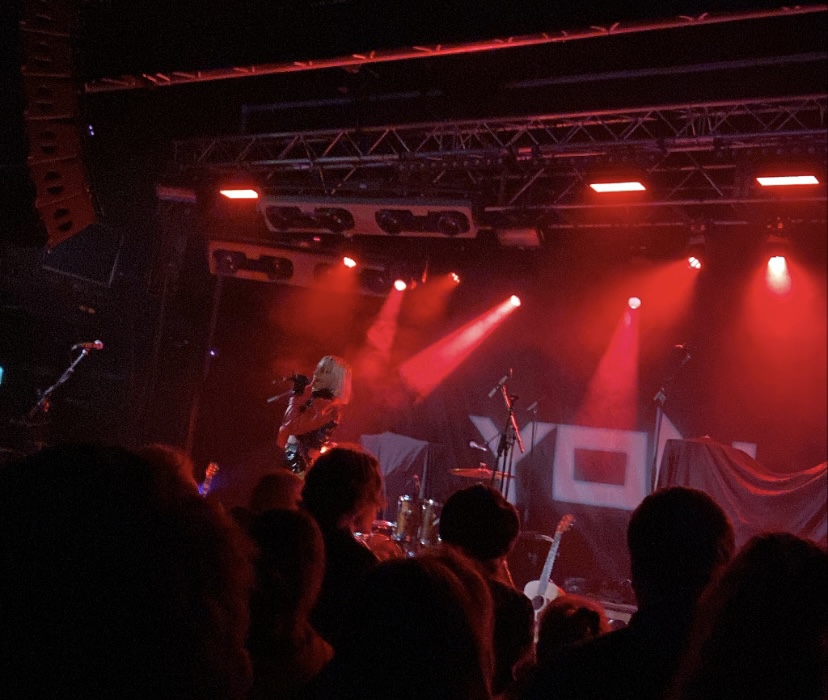 Next up were York-based band King No One. They built on the energy levels laid down by July Jones and by the time the four-piece left the stage, the audience were raring to go.
The dread? Gone. The anticipation? Tripled.
After half an hour the lights dimmed, the crowd roared and YONAKA took to the stage.
They went straight into their recent hit Ordinary but their energy levels and talent were anything but.
With George Edwards on guitar, Alex Crosby on bass, Rob Mason on drums and Theresa Jarvis on vocals we strapped in for a firecracker of a gig.
After the first couple of songs, the mosh pits were already in motion. Sadly for my denim shirt, so were several flying pints.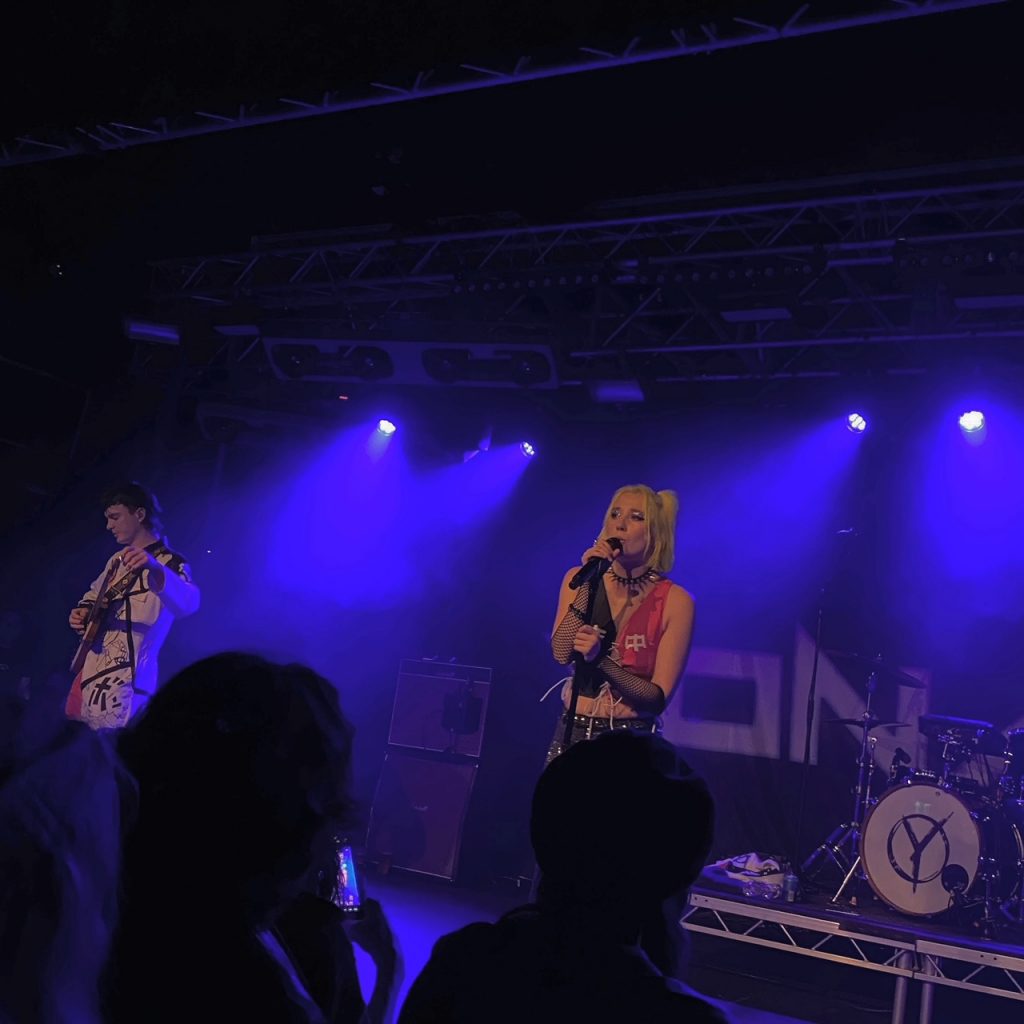 Brighton's finest pulled no punches. Their set list combined their newest songs and their biggest hits – a medley of styles that excited the Cardiff faithful.
The floor bounced with the start of each song. People were enjoying themselves again, with no restrictions or fear of fun like we have become so accustomed to.
The group went on to play my favourite song of theirs, Don't Wait Til Tomorrow. The last time I sung that loud was when England made the Euro 2020 final.
Meanwhile, the score in the world's sweatiest room was Edward Burnett 0, flying pints 3.
Theresa's band mates brought on a cake with candles and she was left speechless by a raucous rendition of Happy Birthday.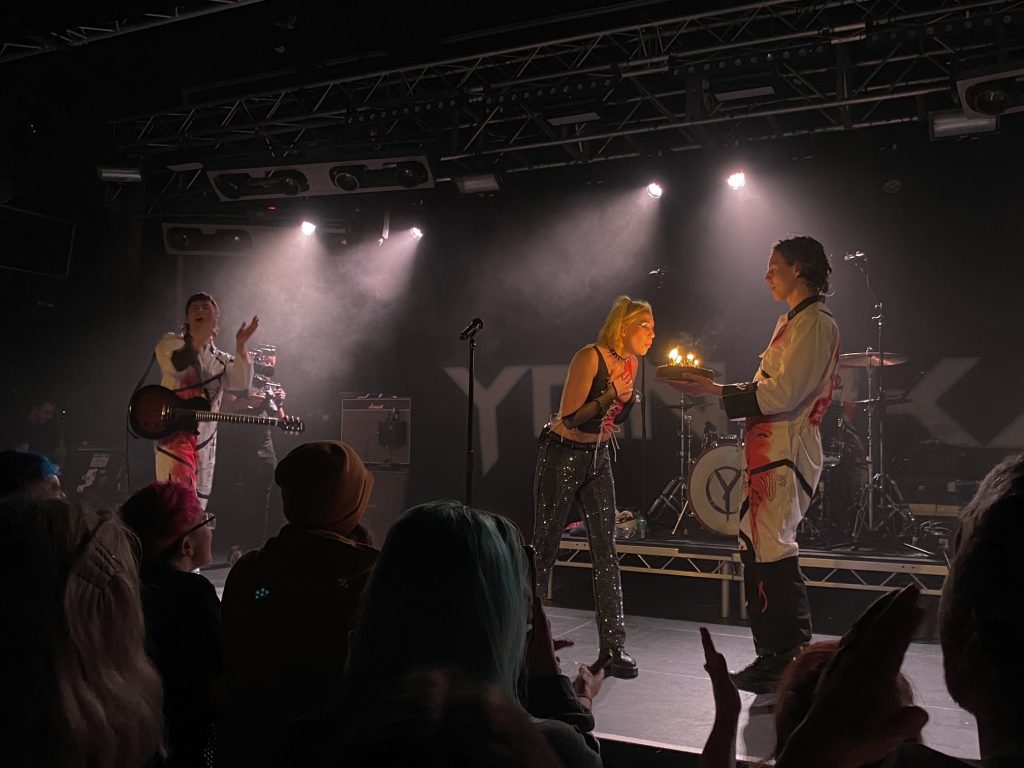 Soon after a bra was flung on to the stage towards Theresa as a birthday gift. She picked up the offering, grinning, and swung it around her head as she belted out the chorus.
You don't get these comedic moments with an album. It was a reminder of how much fun can be had when strangers get together in an old tramshed and sing at the top of their lungs.
The band rounded off with their big hit, Rockstar. The ultra-loud anthem about achieving one's dreams left the whole room shaking, emotionally and structurally.
I took my leave once I'd managed to unstick my trainers from the black, booze-soaked floor. Although my ears were ringing louder more than a London call centre, I could still hear the rubber separating with each step. Oh how I had missed this feeling. It's the small things isn't it.
YONAKA enjoyed it too. Theresa took to Twitter to say: "Cardiff, what a way to end the tour. Oh my God, that was amazing. I was a mess. We love you. Also had our first bra thrown on stage more of that please!"