The Archers and Cardiff City Ladies will contest the inaugural Adran Trophy final
CARDIFF Met Women FC face cross-city rivals Cardiff City in the inaugural Adran Trophy final on Sunday.
The Archers reached the final last month with a 3-2 away win over The New Saints Women FC and the Met squad are looking forward to the match.
Captain Steph Turner, 31, said: "It's exciting to lead the team out in the first ever final of the Adran Trophy. We have always fallen just short of cup finals in the last year or two."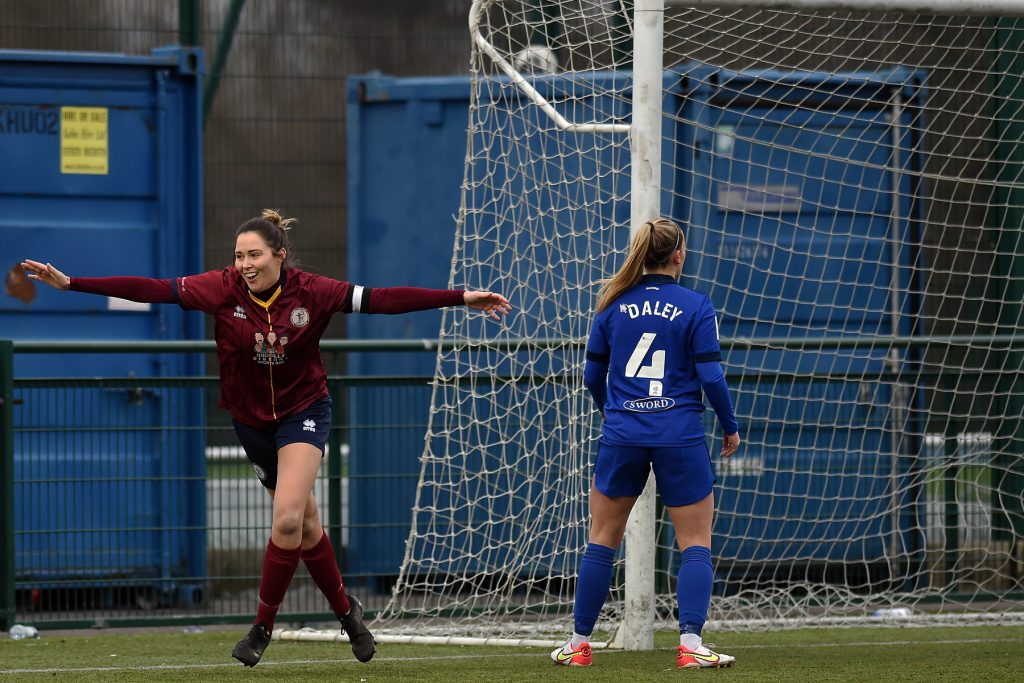 Turner, who is affectionately called 'Tina' by the squad, has been with Met for 10 years after originally starting out as a student at the university.
"I see the league get stronger year upon year and I think you have worked that much harder than in previous years," she said.
"This year, if we do win something, it will mean a lot more than what we've done in previous years."
The journey to the final has been an eventful one for the Archers, with the highlight being their penalty shootout win against top-of-the-league Swansea City Ladies in the quarter-final.
Met manager Yzzy Taylor, 28, said: "Swansea have been the pinnacle for the last few years, and we've always came up just short against them. It was special. The girls executed it really well and it was a good confidence boost."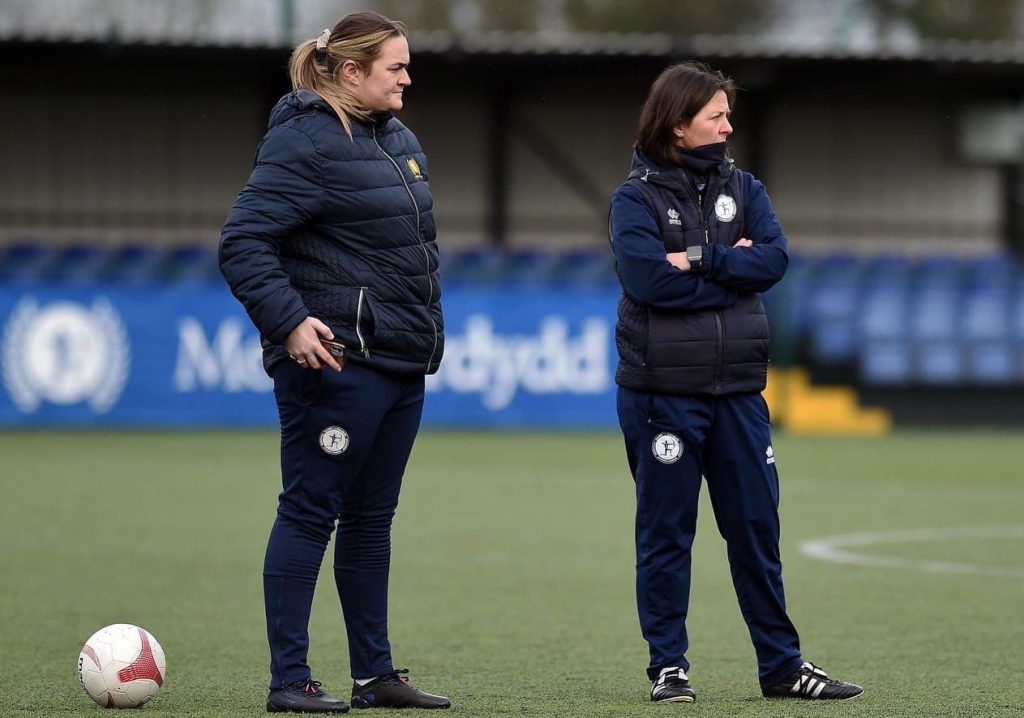 After finishing 1-1 in regular time, the fierce clash headed to penalties at Met's Cyncoed Campus where captain and centre half Turner stepped up to score the decisive spot kick.
When asked if she would be up for taking a penalty again should the final end in a draw, Turner said: "If I'm allowed! If I am feeling confident at the time, but it will be the five most confident girls.
"We don't have designated penalty-takers, it is more about who feels confident in the moment. Hopefully it doesn't get to that stage on Sunday."
Met's opponents for Sunday are no strangers, with the two Cardiff teams meeting three times already this season.
"Whoever we play, we want to win but I think knowing it's Cardiff City, we know they're a tough team and I'd rather beat tough teams," said Taylor.
"Cardiff have good, strong youth players that I have coached throughout the years. We know there is that rivalry there and that definitely adds a little spice to it."
The Archers have won all three of their games with City this season and will be hoping to make it four out of four this weekend.
"To go out against City, who have been very good the last couple of years, means every single one of us is looking forward to it," said Turner
"Of course they are our rivals, but I don't think that will motivate us anymore. What happens in the league this year goes out of the window on the day."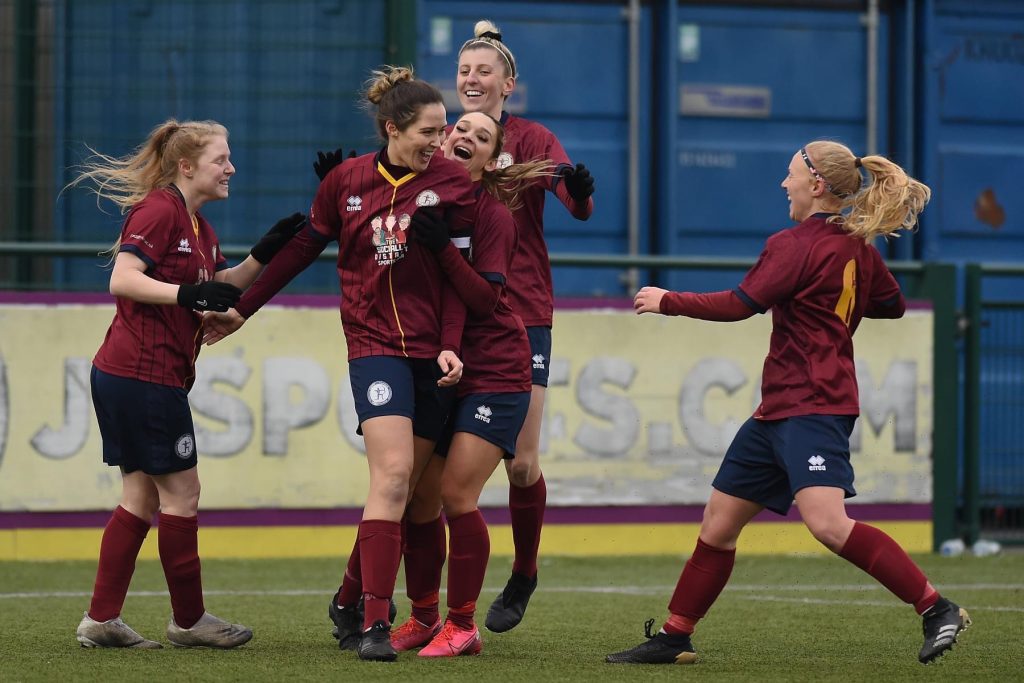 Turner herself is familiar with what it takes to overcome the opposition after scoring a late winner in Met's dramatic 4-3 win over the Bluebirds back in January.
"I don't often score so I think that will be a shock if it happens again. For some reason, there's always a lot of goals between us and City. I don't particularly care who scores as long as we win."
The Archers are blessed in attack with several prolific scorers. Emily Allen leads the scoring charts with 11 league goals but others like Laura May-Walkley have also contributed goals.
One attacking player that Met will be hoping is the difference is American star Elianna Chavez, whose trickery on the left wing has caused defences a headache all season.
The winger said: "We all have our responsibility and as a forward it is my role and responsibility to score the goals. We've all been given our roles and we have been executing them well up to now.
"We've really been working hard and that is shown by getting to two cup finals. The quality of the standard here is really high. I'm proud of the team for getting to the final. Everyone on the team is committed to getting a win on Sunday."
In the most recent Cardiff derby earlier this month, where Met finished as 2-0 winners, the Texan scored a long-distance wonder goal.
"Normally I take it down the line and it is pretty predictable as I try and cross it in from the left-hand side. So I cut inside, had the space to take a shot and, I'm not going to lie, I was pretty shocked myself that it went top bins," she said.
"It was definitely one of the best goals of my career, it was a great feeling."
Chavez moved to Wales last January, coming to Cardiff to study for her master's degree in international business management, but the desire to join Cardiff Met's football set up was always there too.
"My coach from back home at university knew Kerry Harris, Met's assistant manager, so it all fell into place. Being able to play football overseas has been amazing and I've been loving Wales.
"The people are so lovely here and of course Cardiff is a great city. I'm really enjoying it."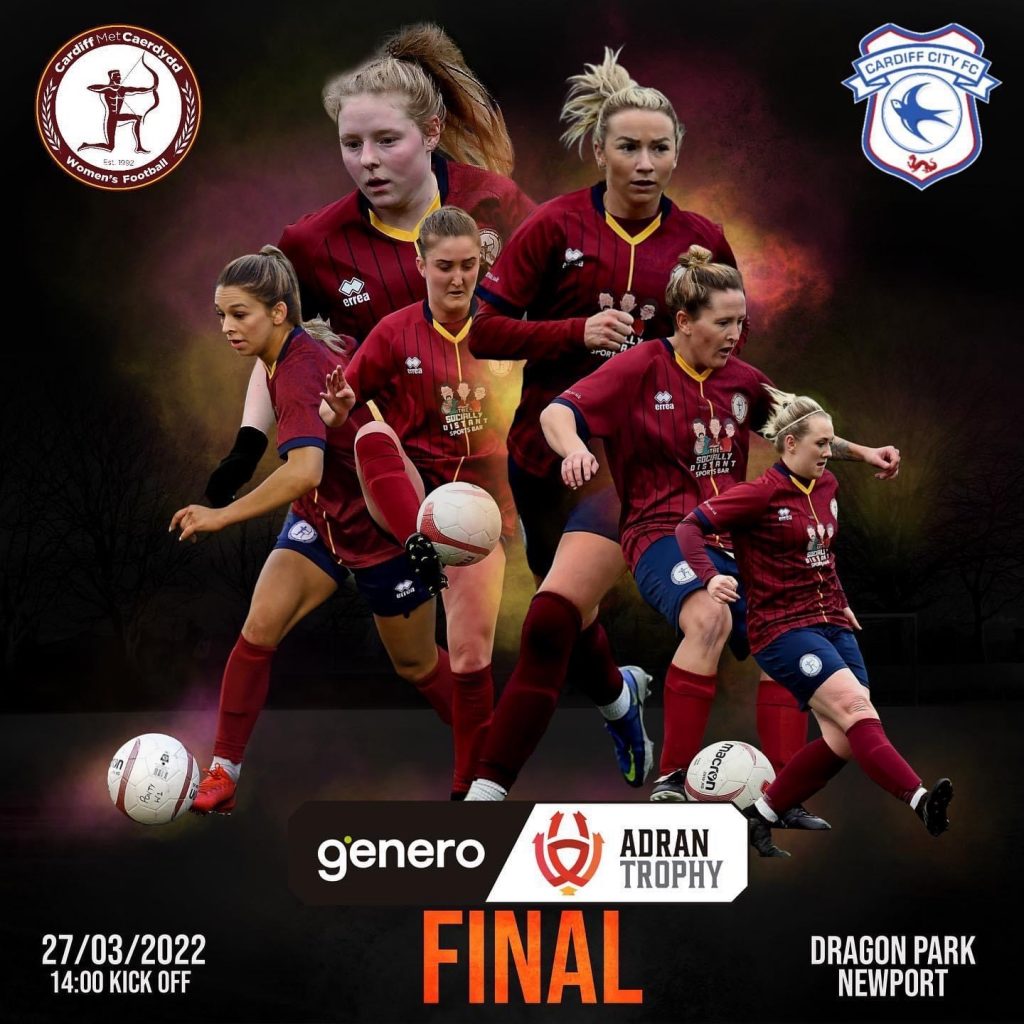 Sunday's Adran Trophy final is the first of two for Met with the Archers set to play Cardiff City again in the FAW Women's Cup next month.
"Overall this season has been immense and now with two finals coming up, hopefully we can come away with some good results," said Taylor.
The Adran Trophy final kicks off at 2pm in Newport's Dragon Park on Sunday.