The Cardiff theatre received overwhelming support and sold out in less than a week, showing the audience is still present after a difficult year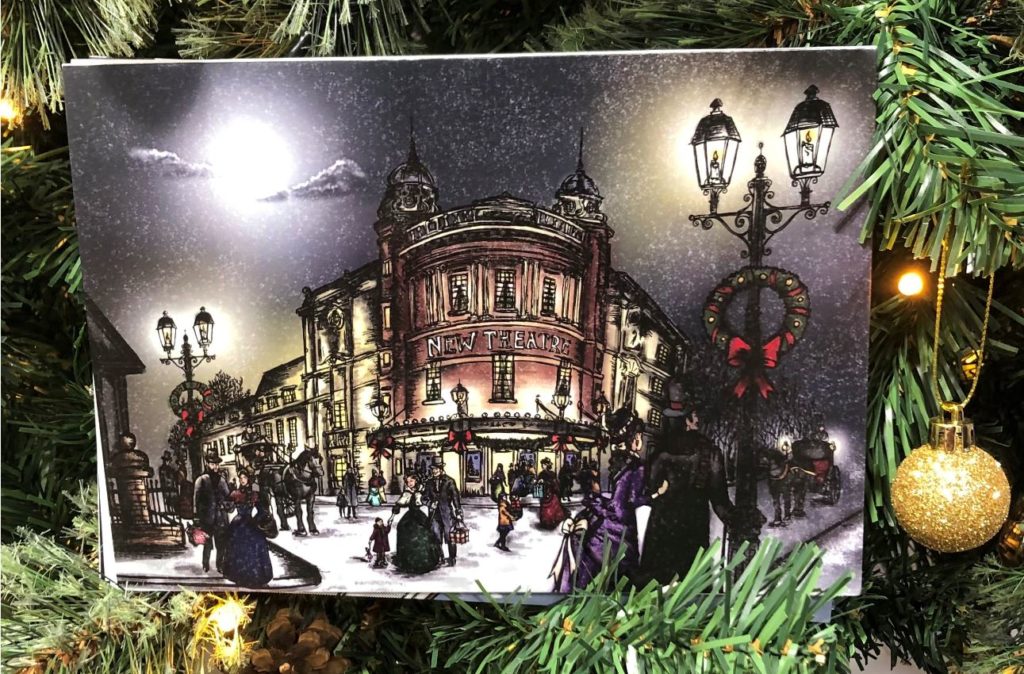 After a complicated year for the arts, Cardiff New Theatre released a series of Christmas cards designed by their staff to raise funds for the maintenance of the nearly 114-year-old building.
Nathan Scott Howe, the marketing, campaigns and PR manager of the New Theatre came up with the idea: "I wanted to give something to our audiences as a reminder of the theatre at a time that traditionally they would likely be attending with their friends and family."
He personally designed three of the cards, while the other two were created by Olivia Dickeson, the Front of House Supervisor, and Daniel Gibbons, a technician.
They all took time out of their regular working hours to give something back to the theatre and in turn raised a significant figure that will help them out during this difficult time.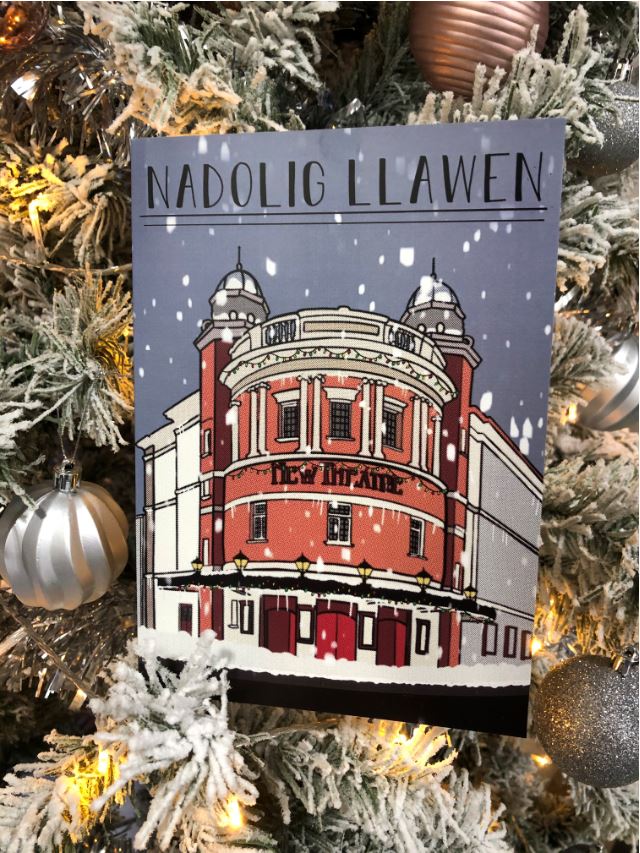 They sold out in less than a week
Nathan expresses his gratitude: "It was overwhelming to see the response of hundreds of packs being purchased, we weren't sure at first how well they were going to sell, but we were incredibly surprised. We had to place another print order to accommodate hundreds of sales."
The support they received comes as a relief after the substantial reduction in income that they went through in 2020, while 70 % of theatres in the UK were warning that they would run out of cash by the end of the year. Each pack of cards was sold for five pounds, and profits from each sale will allow to maintain the iconic Cardiff building that hosted so many shows and talents.
Although the New Theatre has to remain closed during the Christmas season, the staff are looking forward to next year: "We cannot wait to open our doors again for audiences and have been working hard to host some fantastic productions to look forward to in 2021. See our website for details on a mixture of brilliant comedies, uplifting musicals and gripping murder mysteries set to thrill all."
---
Nathan Scott Howe on how he designed his cards:
Nathan Scott Howe designed three of the cards to highlight what makes this theatre so special.
'Opening Night at the New Theatre – 10th December 1906'
I initially created an illustration of when the theatre first opened its doors on 10th December 1906 with "Twelfth Night", the Christmassy street design was created to transport you back to this time and give viewers an insight to how it may have looked.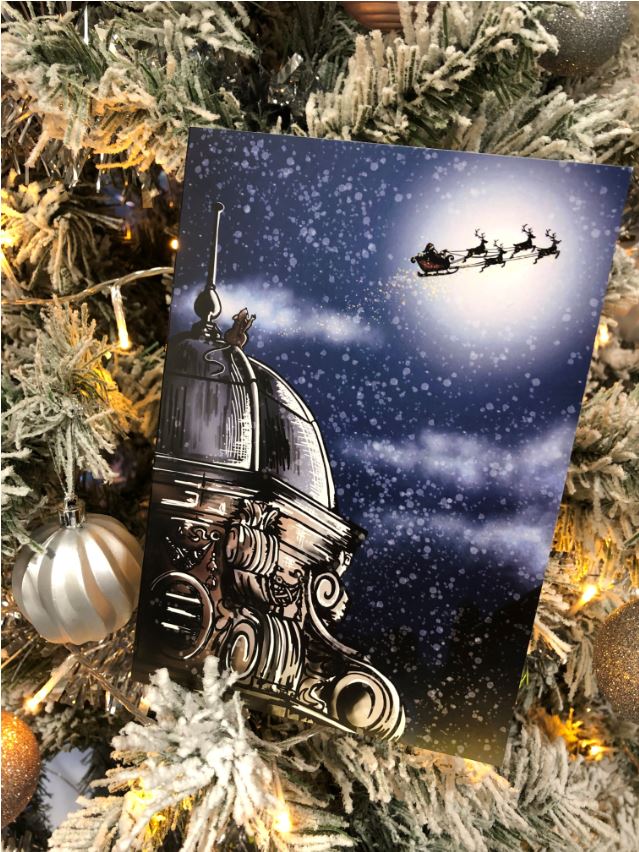 'Redford the Mouse'
I then continued to look at the History of the building and came across information relating to the architects Runtz and Ford that originally designed it. It appeared that in each of their buildings they endeavoured to feature a mouse conspicuously located on the roof and were named after the owner of the building. In the New Theatres case, our mouse was named Redford (after Mr Robert Redford the theatre's original owner). With this in mind, I then thought it would be a nice idea to have a card that related to Redford's story and can be seen on the top of the New Theatres Turret, waving to Santa in his sleigh.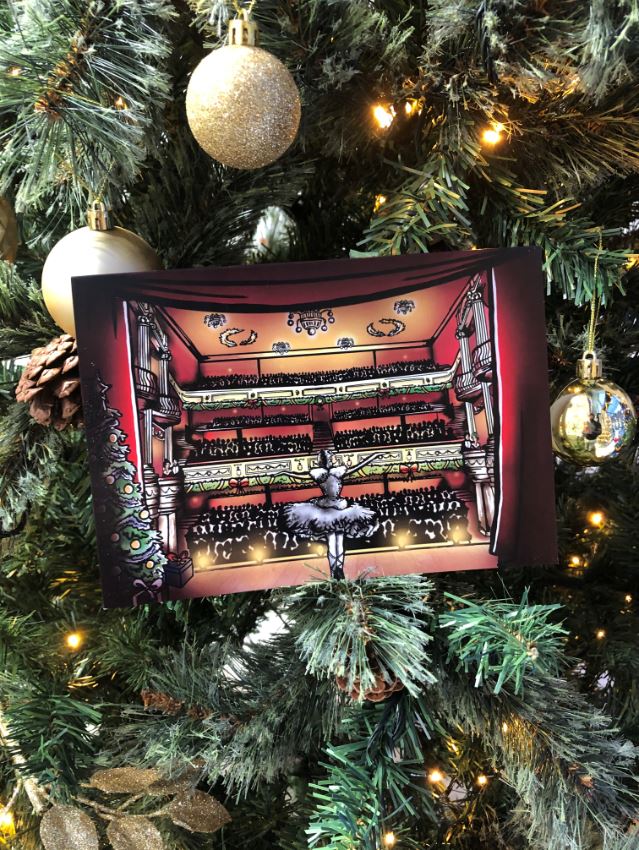 'Anna Pavlova performing Amarilla at the New Theatre'
The third and final illustration featured Anna Palova, the celebrated prima ballerina for the Russian Imperial Ballet, starred in Swan Lake on the New Theatre stage in 1912. She was the most famous classical ballerina of her era. Anna enjoyed her experience in Cardiff so much that she returned the following year to a sold out performance of Amarilla.
Recently, Nathan released his own illustrated tale book entitled "Simply Charming", on which he worked for 8 years. Profits for each book sale will be going to Great Ormond street hospital.