Drug and alcohol charities in Wales are urging the Government to consider how their patients will access coronavirus vaccines.
The call follows a report from the Chief Medical Officer for Wales which shows the poorest people in the country are twice as likely to die from Covid.
The Kaleidoscope Project, which is the biggest charity for alcohol and drug users in Wales, says that services like themselves should be giving the vaccines to their users.
Martin Blakebrough, the CEO of the charity, said: "You've got to make sure that people who are vulnerable get the vaccine where they most need it and where they feel comfortable to go.
So, if I was used to getting my methadone script from the local pharmacy it would make a lot more sense for that local pharmacy to administer that vaccine."
Mr Blakebrough also addressed the issues that surrounded anti-vaccination beliefs in these communities, saying: "The conspiracies tend to ferment in your lower social demographics, of which are lot of our service users are. So, it's really important that organisations like ours are finding creative ways of moving people out of those theories.
"We decided to give all our clients hand sanitiser bottles. One of the reasons we did that was to keep them safe but mainly it was a creative way of getting the message out there that Covid is real. Not enough information is given to these people about why coronavirus can affect them and not just the wider community."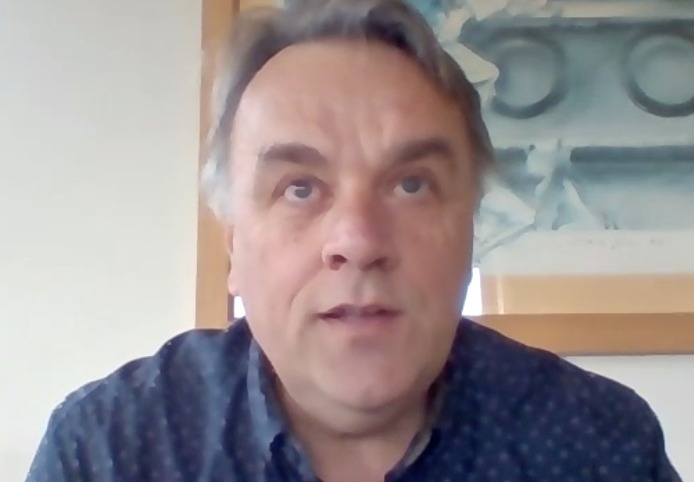 Barod Cymru, an addiction centre in Wales shares similar concerns. A spokesperson from the charity said: "Drug users are more high risk because when people use drugs your body deteriorates", and so, "the longer you use drugs, the more susceptible you are to diseases and viruses, including Covid."
It is also clear that many people who are addicted to drugs and alcohol find it difficult to arrange and keep appointments. This is because "some of these people don't have phones or access to even see what the time is," according to Barod Cymru.
They fear that even if you give someone an appointment you cannot text or phone them to remind them of their vaccine due to their "lack of really basic resources".
They have suggested offering voucher incentives to service users to encourage them to attend vaccine appointments, however they were clear this may not be enough.
John Griffiths, a Senedd Constituency Member and Labour councilor in Newport East says, "These can be people who are quite hard to reach through conventional services."
He says he has relayed these concerns to the Welsh Government, to "make sure the vaccination programmes meet this very vulnerable group".