Criminals in Gabalfa and Whitcharch are smashing car windows to steal blue parking badge permits, say police .
Organised criminals may be stealing blue badges from disabled drivers in Cardiff North to sell in London, with a sudden spike of 10 thefts over two nights.
Police Community Support Officer for Cardiff North, Kylie Barclay, said there were previously no such thefts in the area.
Blue parking badges are given to disabled people to make parking easier. The badges allow drivers to park in accesible locations around the city.
Using a blue badge illegally is a crime and punishable by a £1,000 fine in Wales, but with badges estimated to save drivers £2,500 a year they are of value to criminals and fraudsters.
PCSO Barclay said criminals are smashing car windows and rifling through glove boxes to steal the badges which are then sold to drivers in London, where finding affordable parking spots is difficult and permits are more valuable.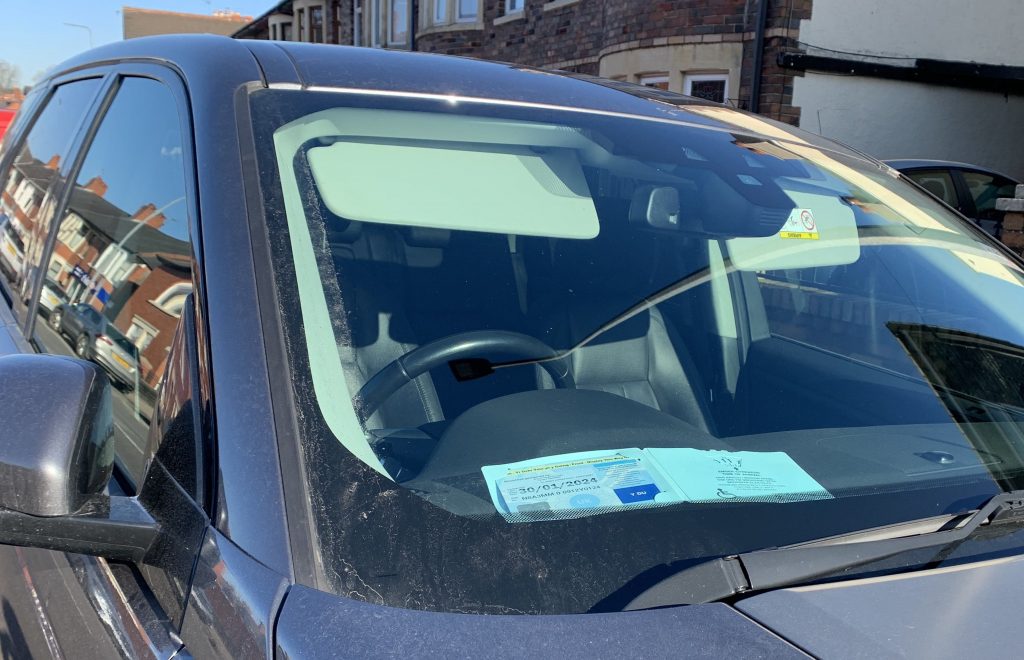 While car break-ins are common, criminals normally steal other valuables such as sat-navs.
In the last month there has been a spike in thefts, with 10 over January 15th and 21st in Whitchurch and Gabalfa.
Geoff Parton is 80 and lives in the area. He woke up one morning to find that his front passenger window had been smashed with a house brick: "It made me very very very annoyed – to break in just for that?"
Geoff said he had personally noticed the increase in badge thefts around the area.
"There's suddenly been a load of them," he said. "There was one a week ago just up the road from me."
South Wales Police is raising awareness of the issue, reminding residents to park vehicles in well-lit areas and to hide any valuables from sight.
PCSO Barclay is concerned for vulnerable adults in the area and warns them to be vigilant. She says that recent victims have done everything right.
"The majority of the time these badges are not left on display, so I can't say keep them in the glove box because they have been put in the glove box," she said.
"We are trying to understand how persons know that the blue badges are in the vehicle."
PC Barclay has asked that if you see anything suspicious please call the police or contact your local community officer.