After a year of being indoors, some people are still confused and some have adapted. But we will keep hope and live better with the epidemic.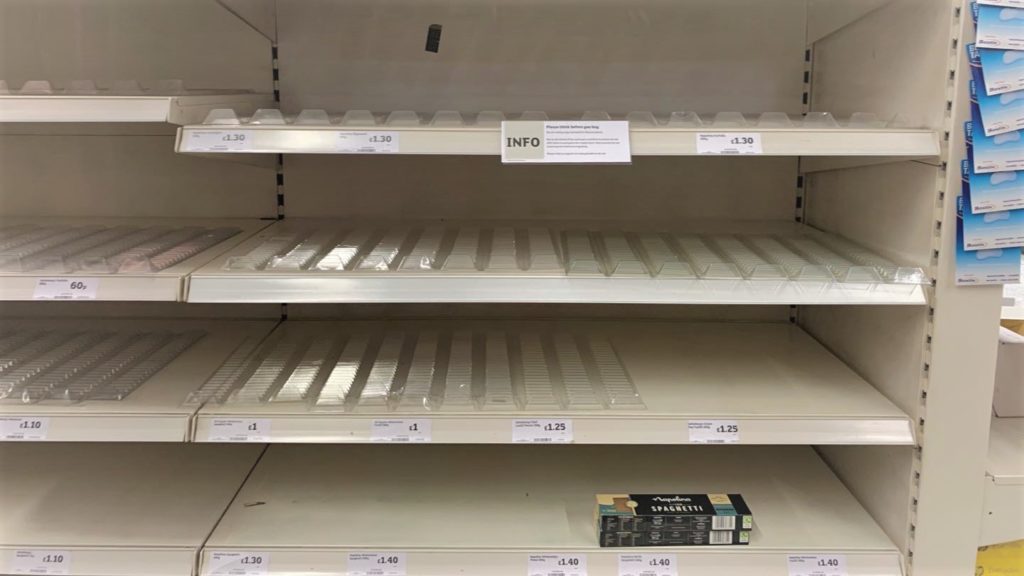 The supermarket at nine o 'clock in the morning looked as deserted as the street outside. The loo rolls had already been snapped up. The pasta section looked slightly better, with a single packet of lasagna lying on the lower shelf. This is what March 24, 2020 looked like; Wales has officially gone into lockdown.
A year into the lockdown, the streets of Cardiff seem to bustle again with the sun out. However, people's confidence to step out is yet to be restored.
---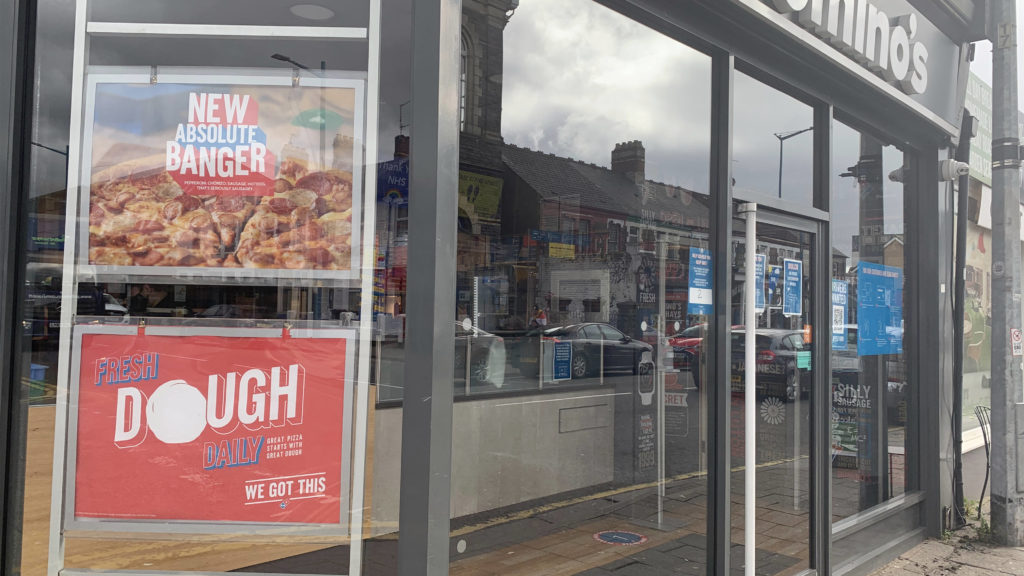 Richard, a Domino's worker said, "Nobody could do anything about what was happening. There were a lot of rumours, a lot of misinformation… So, we shut the carryout area and stocked the boxes there."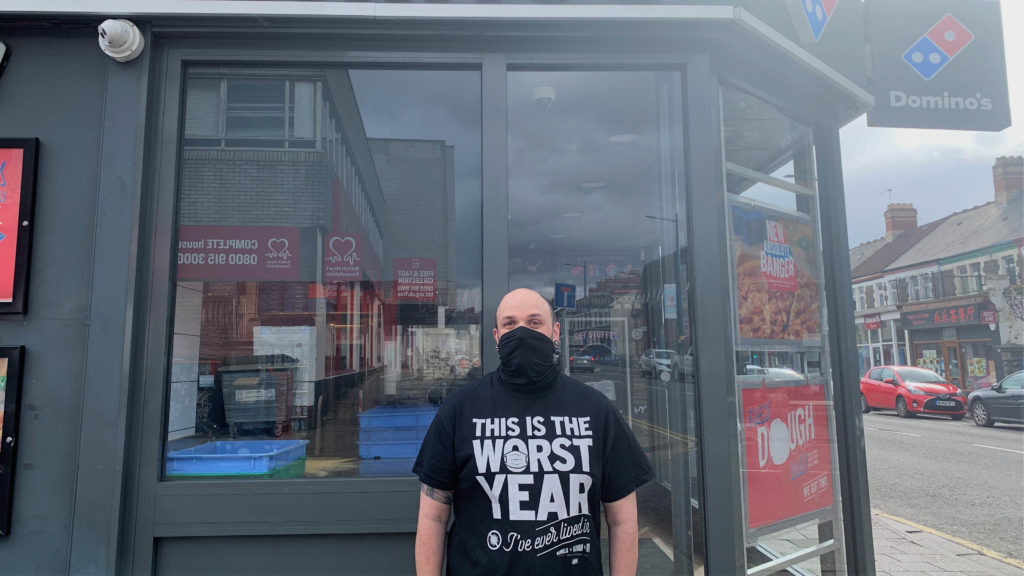 Fortunately, Domino's has always provided takeaway services. Before the first lockdown, he and his colleagues had been talking about what was going to happen, and they had to make some changes to help their business.
The first big change would be a cashless payment. Regardless of whether the pizza is delivered to you through takeaway, or you pick it up yourself you can't pay for it with cash, at least for now.
"Initially it was only for delivery for two and a half months. Then we had a click-and-collect service for about a month. And then it became pretty much normal that you can come and order in person, but only one person allowed in the carryout area at one time.
"Before this happened, you could have had ten to fifteen people crowding in the carry-out area. On Friday night, Saturday night, this area (outside the door) was also full of people."
However, Richard also felt that the lockdown gave him a lot of personal time. He still needed to work and there were still frustrations of life. "But I was able to have more personal time in order, just for myself and take more care of myself," he said.
"Realistically, I don't see the government can do anything about it. But, we can hope," he added, "There is quite a hope."
---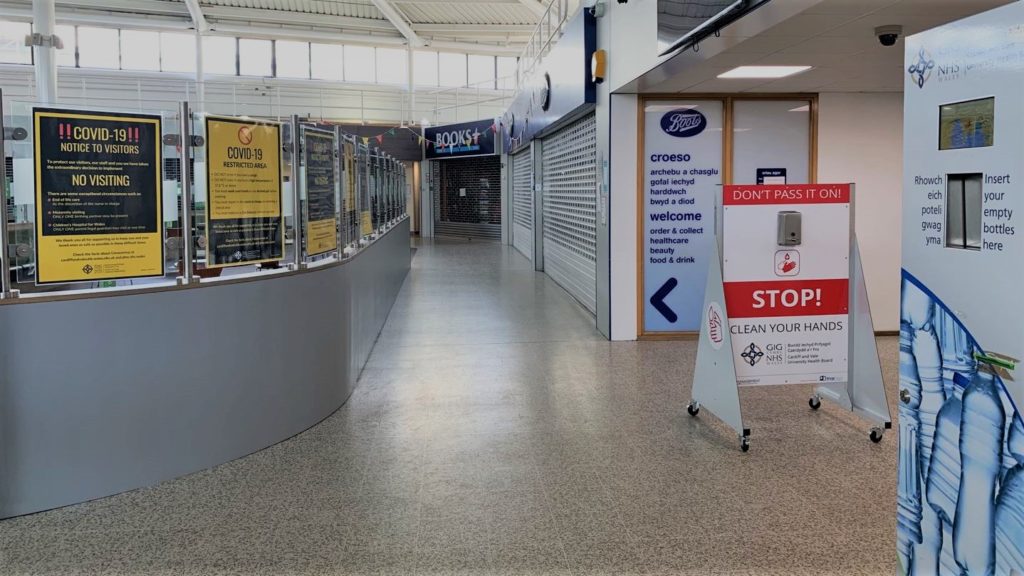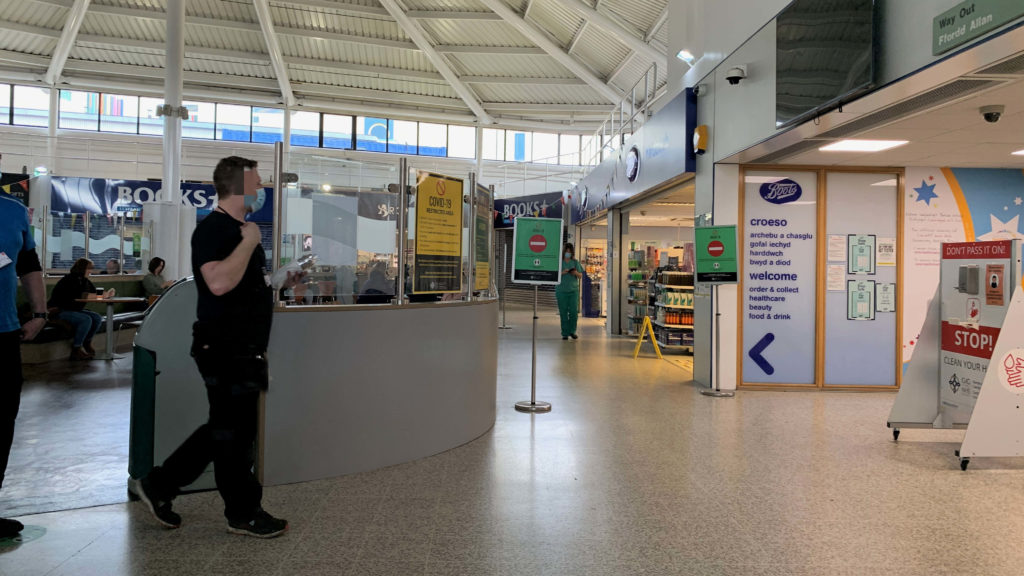 Kelly, a patient at University Hospital of Wales said, "I have never seen such an empty hospital and such a silent atmosphere."
Kelly visited the hospital weekly during the lockdown.
"As soon as I arrived at the reception, a nurse asked me to go to the infusion room to draw blood immediately. At the same time, the senior nurse in charge of me came and got me a letter. I was told to leave directly after the blood was collected. I was amazed," she said.
"Because not long ago, they lost my blood samples again. After I waited for two hours, they ran to ask if they could take some more blood. There was another time when I got the blood taken at 9 o'clock in the morning, and I waited until 5 o'clock in the afternoon, and was told that I didn't need a transfusion and I could go home."
Since last March, her appointment for blood tests has been moved to Sunday, when there were very few people in the hospital. And the whole process was compressed to half an hour, an "efficient improvement".
"What I want to say is that the government's response to the epidemic is indeed slow, but it should not deny its efforts in certain areas," she said.
---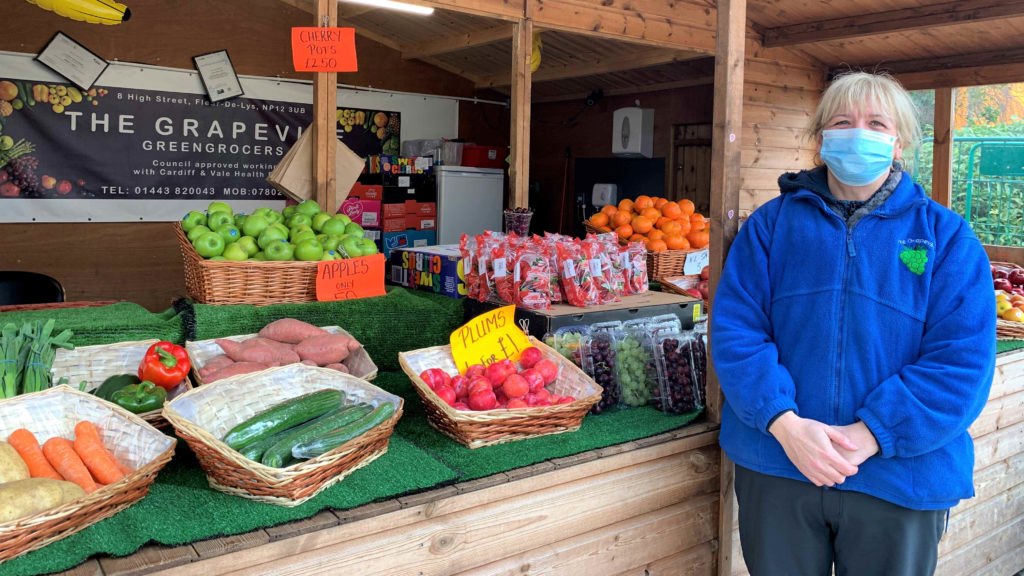 Lorraine sells farm products in the Heath Hospital Garden opposite the entrance to the hospital. She says her strongest feeling of the one year is "confusion".
"A lot of confusion. You were just waiting for the news to come on constantly, to clarify to be better, very confusing," she said.
Her fruit shop remained open intermittently until last September when the new Lakeside Wing at the hospital was in construction and there were no customers. She also runs a greengrocery store in the village where she lives. Due to the lockdown, people couldn't go far for shopping and the local grocery was very busy at that time.
But she still feels confused. A lot of people in her village don't believe in the virus. They walked into her grocery without wearing masks, neither did they maintain social distance. "They still think it's not covid, it's the flu. They don't treat the pandemic seriously as the government told.
"The government has told us a lot of lies, so I have got no confidence in the government," she added.
"Many people have died, but they shouldn't have. And what the government did last July was 'eat out to help out, sending people to the pubs!"
The Eat Out to Help Out Scheme, according to the University of Warwick, has directly caused a sixth of new coronavirus cases over last summer.
"They do think more of money than anything else," she said.
She strongly hopes that everything is back on track. But she also hopes that the government will increase its credibility, so that those who do not believe in the virus will change their minds and take this matter seriously, even though it has been more than a year, even when everything seems to be much better.
---