After a year-long lockdown in Cardiff, the reopening of a historic fruit store shows independent business coming back.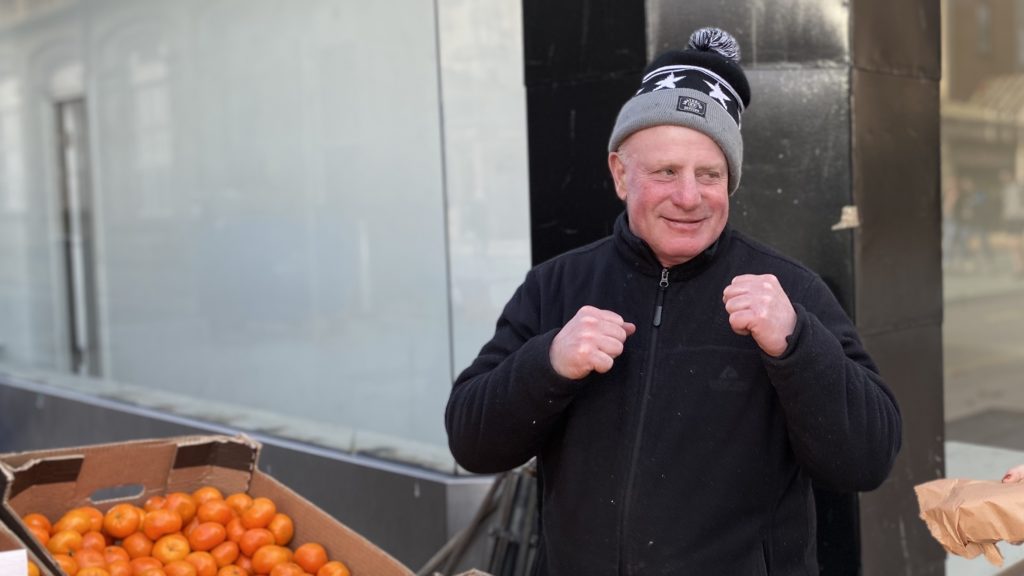 The silent streets in Cardiff Centre are suddenly full of people today, with crowds gathering in front of a reopening fruit stall in the street – a vibrancy that has not been seen for over three months. But Martin, the owner of the fruit stall, think it's not quite as good as it could be.
Yeates Fruit, a popular 20-year-old fruit store stall on Queen St, has finally returned to the spotlight. Martin is delighted to come back although his business is not so delightful. Streets bask with sunshine come to life thanks to non-essential items being available for sale on the 22nd March which is the first step in easing the lockdown of Wales.
"This shop is my only support. Today is the third day I came back," said Martin, smiled and sorted his fruits. "I was looking forward to a better situation but actually the gap between lockdown and now is very obvious. The business is very quiet since I reopened."
"We got help with our fellows the whole year, and to be honest a lot of the time this is a huge impetus for keeping us going rather than money."
"The government helps us with wages which are enough to live, to pay the bills but nothing else."
The conversation paused several times because people kept coming to buy his fruit.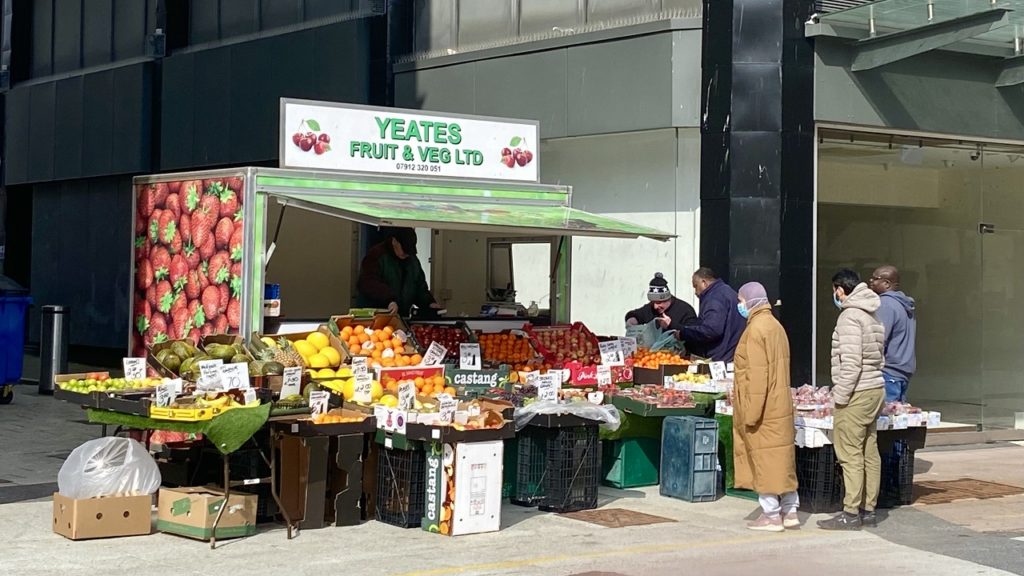 "But considering the lockdown is still going on and it has changed shopping patterns years ago so I would see it's still a good sign," said Martin.
Due to Covid-19, online shopping has become mainstream and when shopping they are more likely to pay by card to avoid contact. Various shops and stalls of Cardiff Market have the option of paying by card, but Martin still insists on paying by cash.
"How could there be such a machine on the streets a few years ago but now everyone is relying on mobile phones, so many of my fellows have installed machine so you can pay by card, and some are turning to online sales-see how far we are now! But I'm old fashion," said Martin.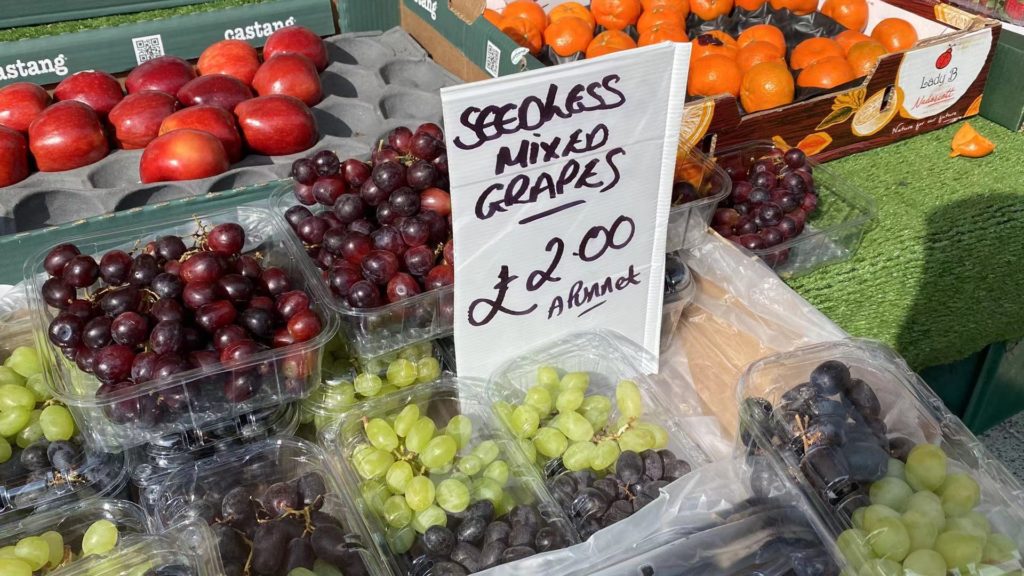 "Everybody is in the same boat, this year hurting everybody in the business."
Affected by Covid-19, one in five shops in Wales were empty at the end of last year. The vacancy rate increased from 15.9% to 18% in the third quarter of this year, the largest jump anywhere in the UK, according to the Welsh Retail Consortium.
The Welsh Government provided £90m at the start of 2021 to support town centres.
"You gotta keep on trying, really, we generally wake up and try every day, going to do your best, but just hope for the best."
"I think the lockdown will come back because people will be going on vacations but it's not a worry," said Martin.
"And as you see in Europe, Italy, Germany, Spain, there is the third lockdown between [us] but it depends on the people rate. If people decide to stay home and be careful, then we can do it well.
Spring is warming Britain, and perhaps it will also wash away the silence under the sealed city. "Phased approach" out of lockdown is underway and with concerted efforts, worth waiting to see what happens.