This Black History Month, how is the National Museum of Wales trying to keep the Black Lives Matter movement alive?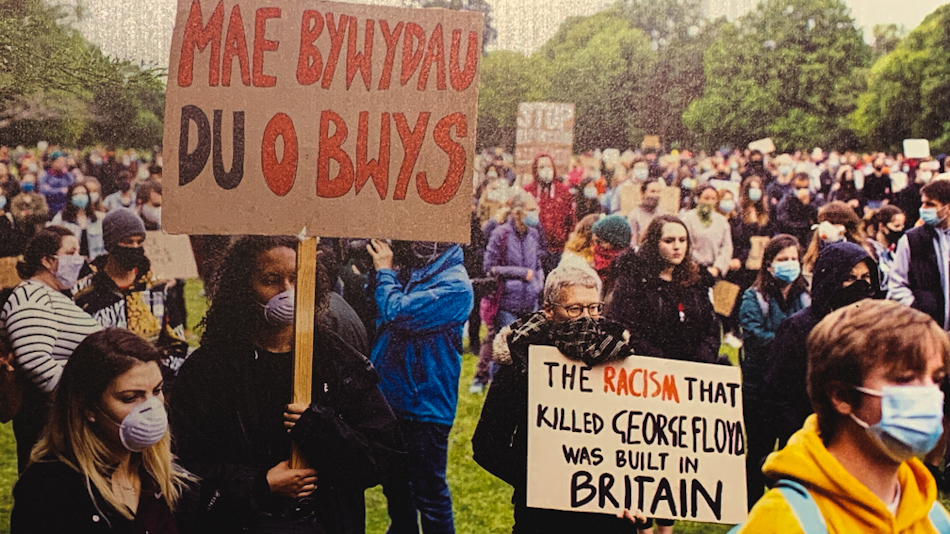 With rusty brown placards and speakerphones chanting in unison, Nasir and thousands like him marched towards the Senedd, the Welsh Parliament building in June 2020. It was the middle of the pandemic, and lives were at stake, but as echoes of "No justice, no peace!" resonated through the crowd, he knew this event would soon immortalise itself in Welsh history.
Nasir Adam decided to do something about it himself. As curator of Black History Month at the National Museum of Wales, he believed that these voices belonging to the Black Lives Matter (BLM) movement deserved a larger platform.
"I remember we asked at the steps of the Senedd if people could start contributing their placards and their stories," he says. "We were overwhelmed by the number of people who wanted to give their placards to be represented in the National Museum."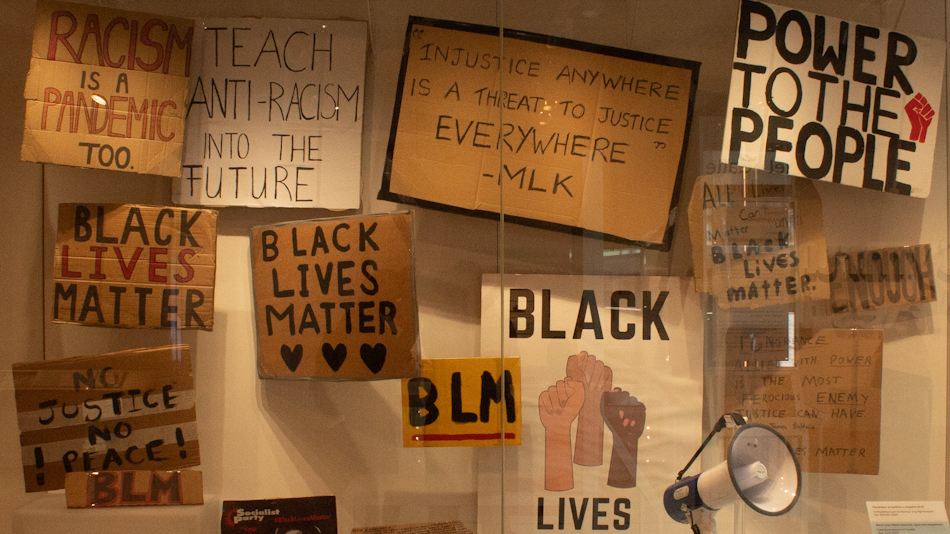 The display went live at the St Fagans National Museum of History this March as part of Black History Month. It shows individual accounts of first-time protestors and activists, photographs and timestamps of the events that unfolded within the BLM movement in Wales.
However, this move was condemned by UKIP leader Nigel Farage on GB News, who called it 'inappropriate' and stated that the BLM movement was violent in nature.
The museum hit back by saying that they stood by their decision to display the BLM placards. David Anderson, Director General of National Museum Wales said that the museum was "honoured" to have been entrusted with the BLM placards.
Jane Henderson, a member of the Welsh Federation of Museum and Art Galleries, thinks that comments like these by politicians betray the grave social issue at hand. She says, "When people say these placards shouldn't be in a museum, they're saying they don't want it [Black Lives Matter] to have the acknowledgement that going into a museum represents."
Nigel's reaction went viral on social media, bringing more people to the museum to recall the protests. Paul Davies, former ITV Wales journalist, says that it makes him happy to see the protests find a place at the museum as part of Wales' modern history.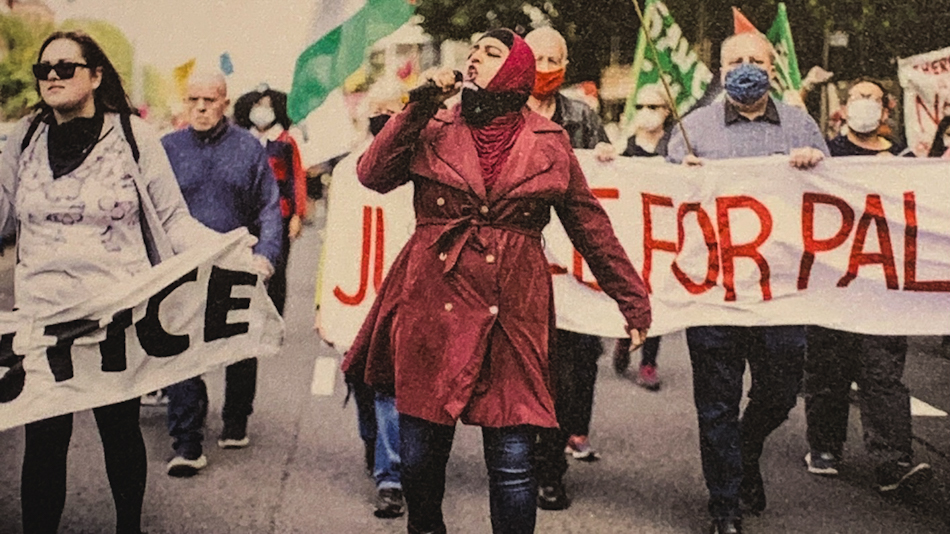 The BLM protests in Cardiff two years ago were representative of Wales' efforts of leading the way for anti-racism in the UK, according to Nasir. However, Wales has a long way to go. It witnessed a 12% increase in racial hate crimes between 2020 and 2021. According to Nasir, the National Museum of Wales is hoping to bring a change to this.
The museum's display gives Wales' black community a collective platform through different modes of expression. From digital flyers and crumpled cardboard placards to megaphones used by the activists, all of them symbolised the constant struggles faced by the community over time.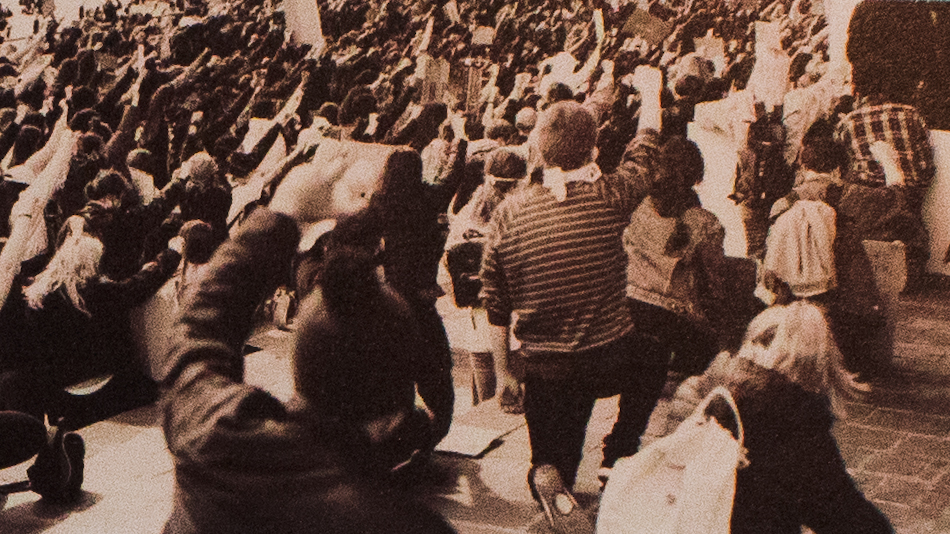 But the museum doesn't plan on stopping here. "The museum is looking at adopting the manifestos from all the BLM activists across Wales and working closely with the Welsh Government in terms of zero tolerance to racism," says Nasir. "We know this is only the start. But we just hope that this continues. I'm hoping that we could see an anti-racist Wales."
Nasir recalls Betty Campbell, who was Wales' first black headteacher and whose statue was unveiled last year in Cardiff, taught him in Saturday school. He hopes that Wales celebrates the lives of people like her when they are alive, not when they pass away.
"We need to celebrate their lives right now and ensure that everyone's voices are represented within our museums," Nasir says. "I truly feel that as a collective, this is the only time that we could really make a change."  
Here are some of the most prominent locations for the Black communities in Cardiff and where you can find them.