Lockdown is not only about people, the dog's family is meeting each other at Bute Park .
There were 11 Irish setters outside Secret Garden in Cardiff Bute Park on Saturday as citizens hit the park on the first weekend after Wales' 17-days fire-break lockdown.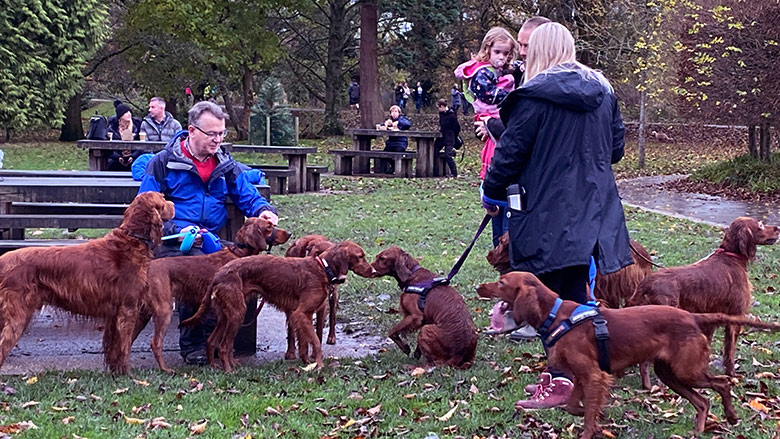 They were both born by the same mother but living in 5 different families.
''They have been almost a month not seeing each other because of the lockdown. We had no choice but walked them separately, although I know they are more like to play with their siblings.'' Says a woman who owns three of 11 Irish setters.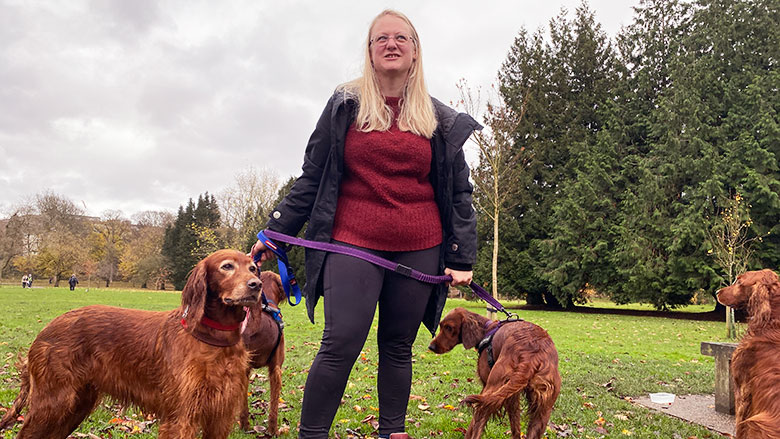 Their mother is 7 years old with a white eyebrow and always showing calm. Compare to her children, the mother seems not too excited about the meeting but concentrating on every movement in the bush.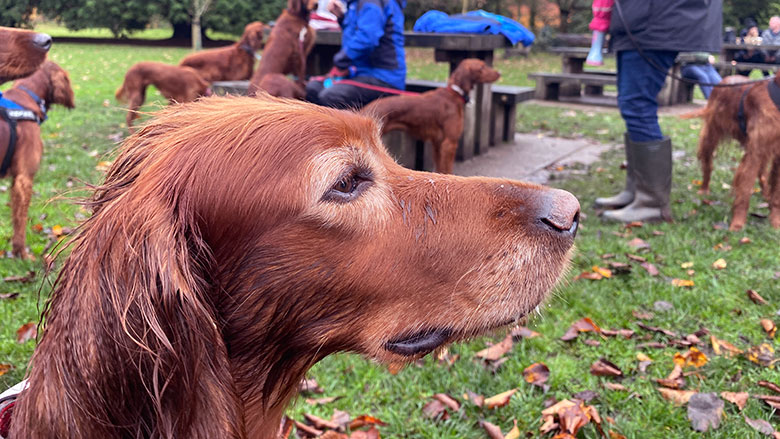 ''They are all good hunters and can always catch squirrel without I even noticed. You will never know where squirrels are, but they can.For them, the happiest thing about meeting each other is chasing and hunting squirrels together'' Says an owner of a Setter.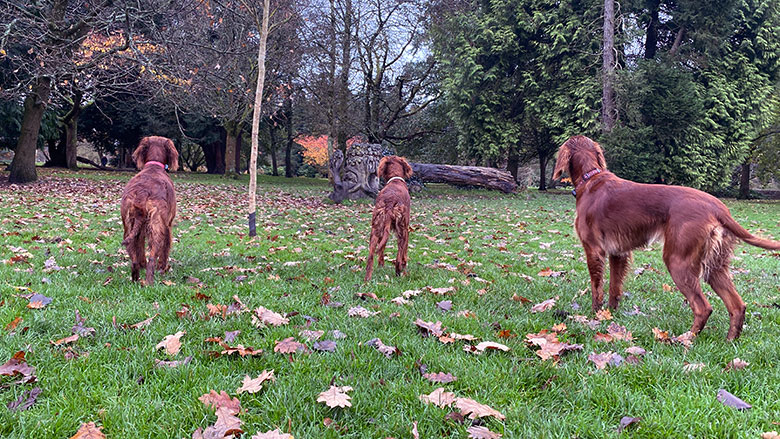 A bystander described the dog's family as ''very lovely'' and overheard the dogs' owners express their happiness at the family's party.
''I was talking with two dogs' masters who said is hard to get everyone here during the weekday so Saturday and Sunday are the only time they can take their dogs to the park. Normally they come to the park every weekend for dogs to meet'' the onlooker said.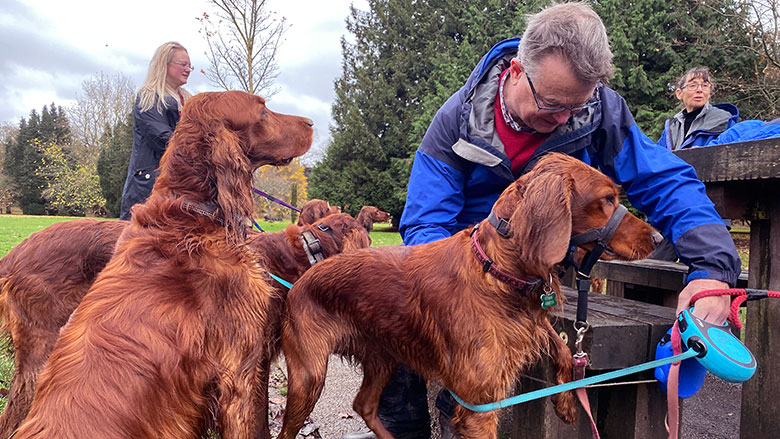 They had their lunch at Secret Garden on the central of Bute Park.
The Café re-opened on Wednesday right after the fire-break lockdown. Customers who were buying stuff still obeyed the social distance and wearing a face mask.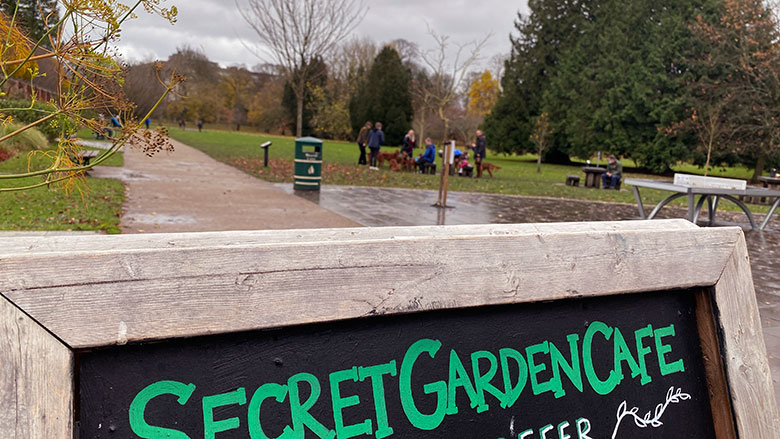 '' Although lockdown is over, the pandemic is far from the end. I have no idea when we can back to normal life'' Says a staff.