Welsh virtuoso harpist Catrin Finch will be performing at Oasis Cardiff to raise money for the wellbeing of homeless people and refugees
The former Royal Harpist to the Prince of Wales will be performing at a fundraiser event on 9 December at a shelter for refugees and asylum seekers in Cardiff.
Catrin Finch, 41, was appointed to the Royal Household in 2000, when the position was reinstated by Prince Charles after being left vacant for almost 130 years.
Since the last few years, Ms Finch has been collaborating with artists from Columbia and Senegal to produce award-winning music which breaks down genres and borders. When she came to know about Oasis Cardiff and their efforts to bring people together from different communities, she offered to run a fundraiser event for them.
Norman Gettings, Lead Integration Worker at Oasis Cardiff, hopes this event will provide monetary support that helps them realise some of their long-term goals, like helping more homeless people in Cardiff and restarting their food truck that provides free meals and beverages.
"Food is central to opening up relations with people, and the food truck encourages communion and interaction," he said. "We want to see not only the refugees become familiar with the place, but also the locals to grow friendly towards them. We want everyone to feel a part of the vibrant community here, that's the end goal."
A percentage of the funds raised will go towards wellbeing activities and events for the refugees and asylum seekers, which include trips to Barry Island, music lessons for women and swimming lessons for children. Oasis also serves lunch to almost 120 people everyday, a lot of whom are homeless locals. 
Oasis Cardiff is a self-funded and independent charity founded in 2008, that aims to help refugees and asylum seekers from around the globe, including people from the Middle East, Africa, Latin America and Asia, to integrate within the local community.
Currently, Oasis Cardiff has been providing a safe space for the hundreds of Afghan refugees being brought to the city under the British resettlement scheme. The charity is looking forward to gradually restore their mass communal activities, which had been on hold due to Covid19.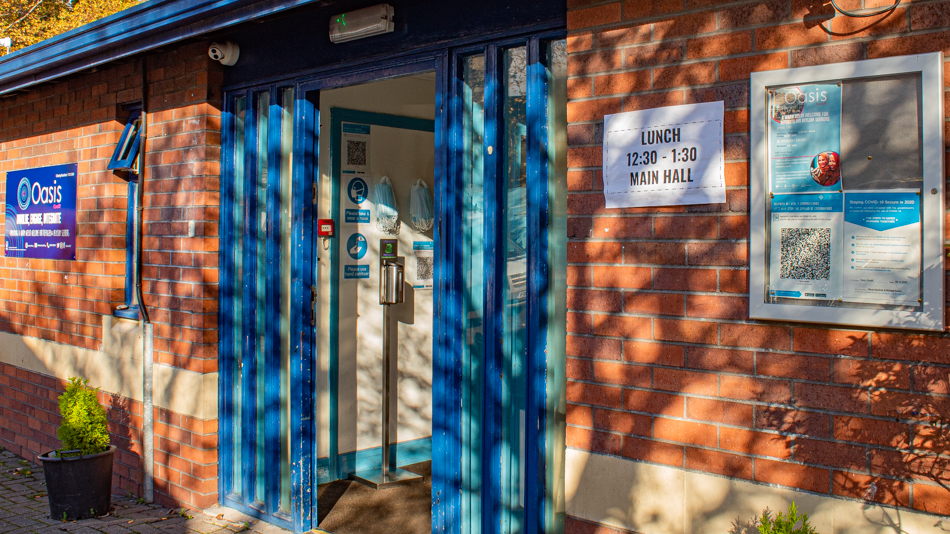 Mr Gettings said: "Although our free food programmes have been open throughout the pandemic, we hope to bring back more events like this."
Catrin Finch will be accompanied by the Oasis One World Choir, comprised of local residents as well as people from the asylum-seeking community. The event will take place in their main hall at 19:00 GMT, with concessions for students, over 65s, children under 16 and Oasis Cardiff volunteers.