The eye-catching, affordable cost of fruits welcome new customers everyday to this pleasant little stall.
No fruit lover could resist the sight of fresh and succulent fruits at such an irresistibly affordable price. Imagine getting a generous punnet of raspberries for just a pound, eight mandarins for the same rate and a big bunch of bananas for 80p. It really does sound satisfying.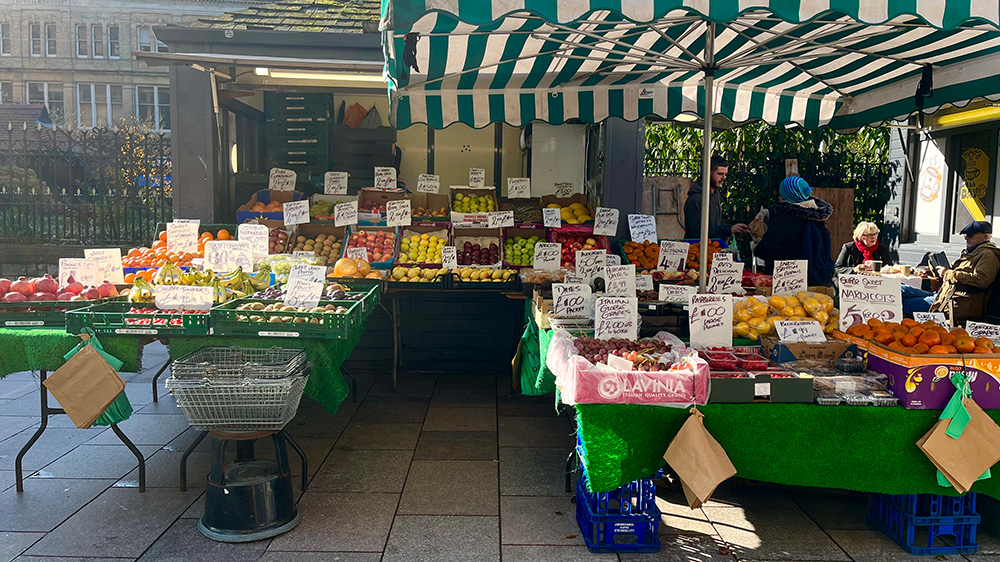 With a hearty smile and a simple "Hey, love," Jackson Bright, the vendor is always eager to get you his best pick from the lot. This charming fruit stand in the St. David's Centre can be easily noticed by anyone. Situated near the Museum of Cardiff, this stall has been selling fresh produce at a wallet-friendly price for a good 15 years and was quite a profitable business.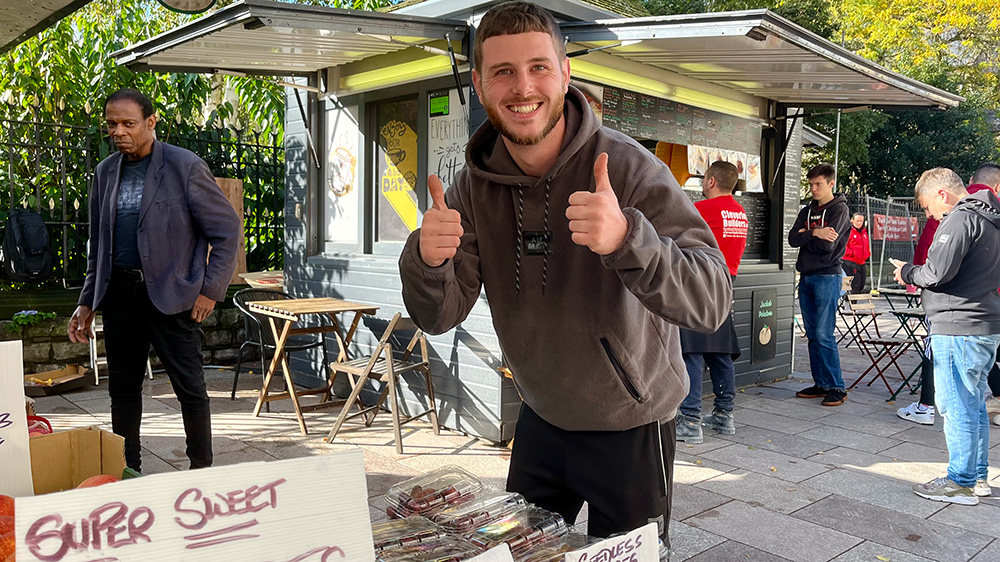 However, the current cost of living crisis changed everything. Getting local and imported fruits from the minimal money earned has become tougher as everything became expensive.
"It was like a slap on the face. But we try to keep the prices low for the customers' sake. Taking less money from them and collecting fresh produce has become hard," Jackson said. He acknowledges that things have never been the same since the pandemic, but he remains optimistic, hoping for a good sale this Christmas season.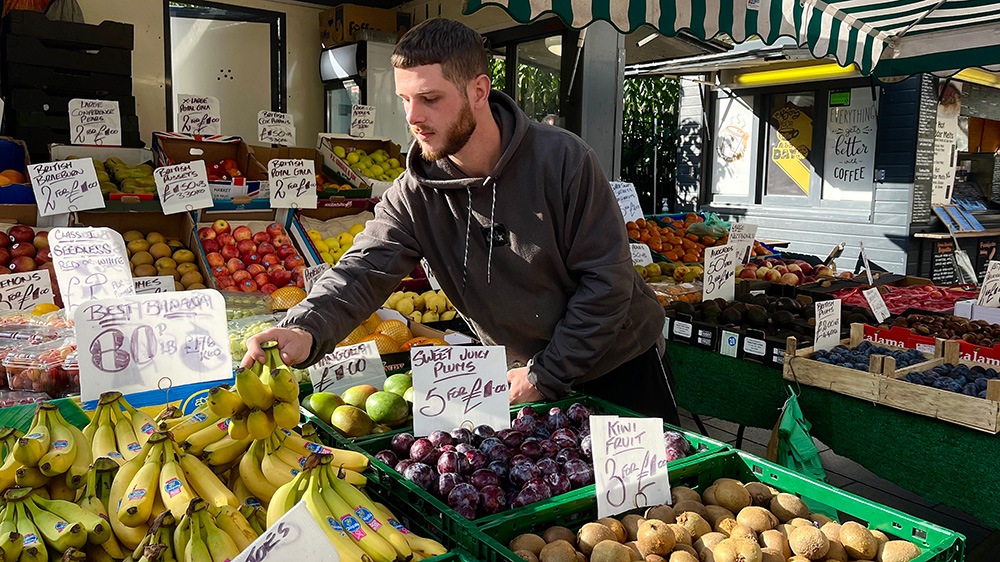 Sunny days means more customers which makes Jackson excited. Having spent five years being a full-time employee here, he cherishes his job. Meeting people and engaging in friendly chats is his favourite thing to do.
Seniors and students are the regulars, including 76-year-old Greta, who comes for healthy fruit every week. "It's hard to find quality fruits of cheap rates, so I am happy that I found this one. The fruits are fresh and this young man here has always been kind enough to handpick good ones for me," says Greta.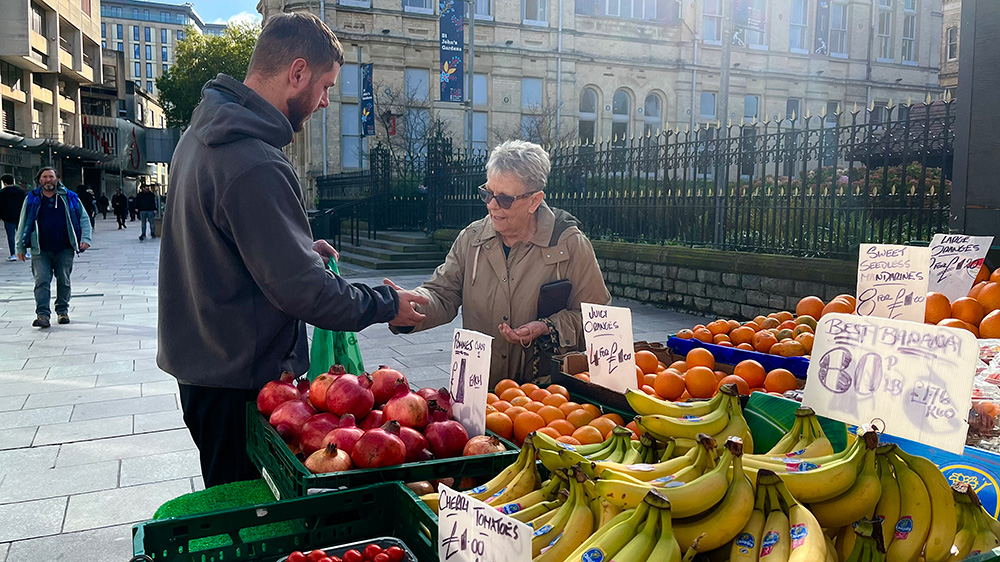 "I have a lot of stories about the peculiar customers and strange situations I have been in. But there are many heartwarming moments too, like a young fellow who I gave a discount to, came back with a lot of gifts as a thank you. And another time, a lady who bought strawberries came with a jar of jam for me. There were many nice instances that gave me reasons to love what I do," Jackson says with a grin.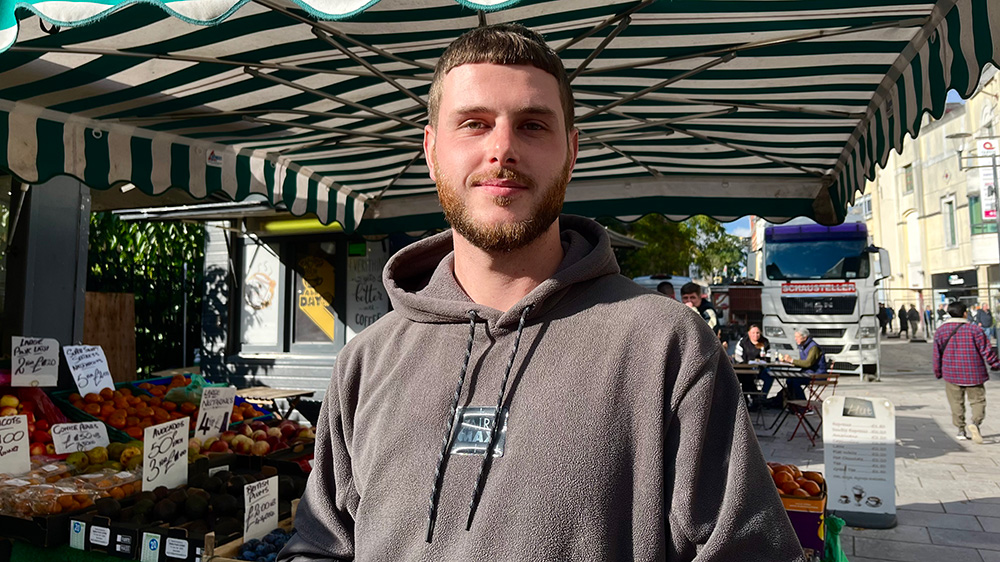 With its reasonable prices, fresh fruit and the friendly vendor, this stall is bound to make anyone stop by on their way home.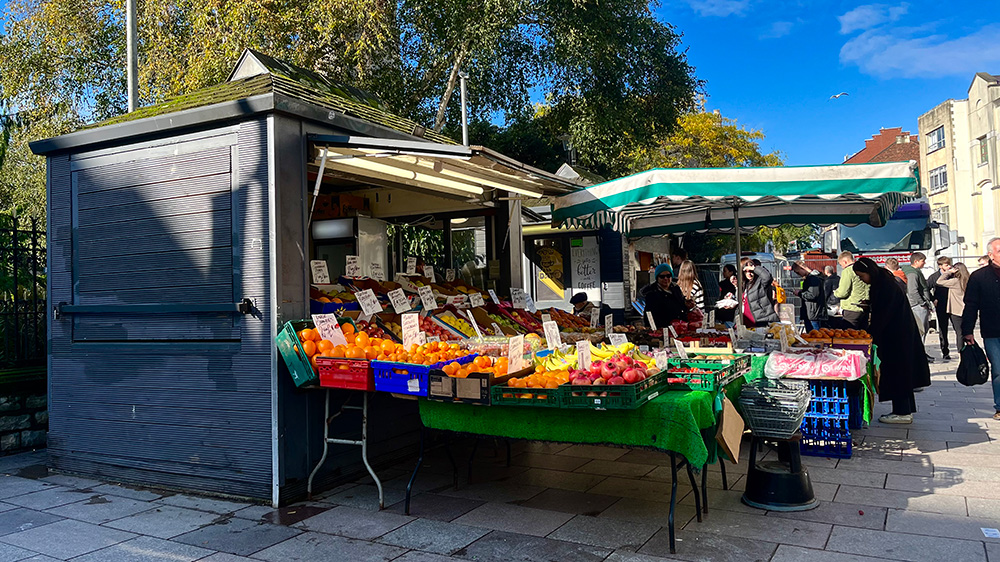 Get a taste of fresh and affordable fruit some time.
Location: Near Museum of Cardiff, Working St, St. David's Centre, Cardiff CF10.