This cultural site at Cardiff Bay immortalises a beloved fictional character from the Doctor Who spinoff, Torchwood.
If you ever find yourself strolling through the boardwalk at the Mermaid Quay, you're more than likely to come across a mystical wall, that at first appears to commemorate the tragic death of a living, breathing person.
But in reality, it's dedicated to the fictional character of Ianto Jones from the British sci-fi series Torchwood, which aired from 2006 to 2011.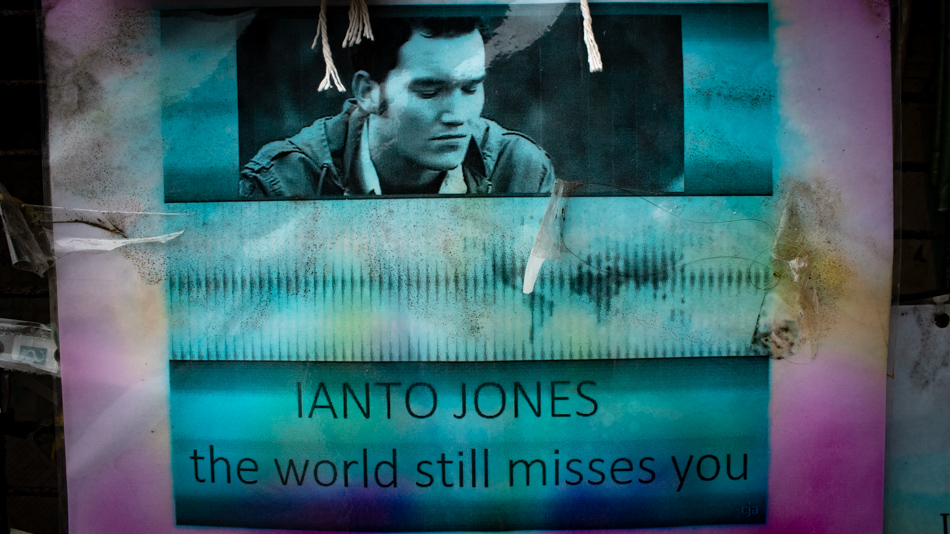 Torchwood started as a spin-off of the popular BBC series Doctor Who and became an instant fan-favourite. Part of its charm was Ianto, played by the Welsh actor Gareth David-Lloyd.
Cardiff Bay served as one of the chief locations for the series. When Lloyd's character eventually met his heroic death in 2009, bereaved fans started pouring to this site for communal commemoration. It soon developed into an impromptu shrine for the character, with fans bringing in letters, poems, pictures, artworks and trinkets in remembrance of the affable alien-hunting agent.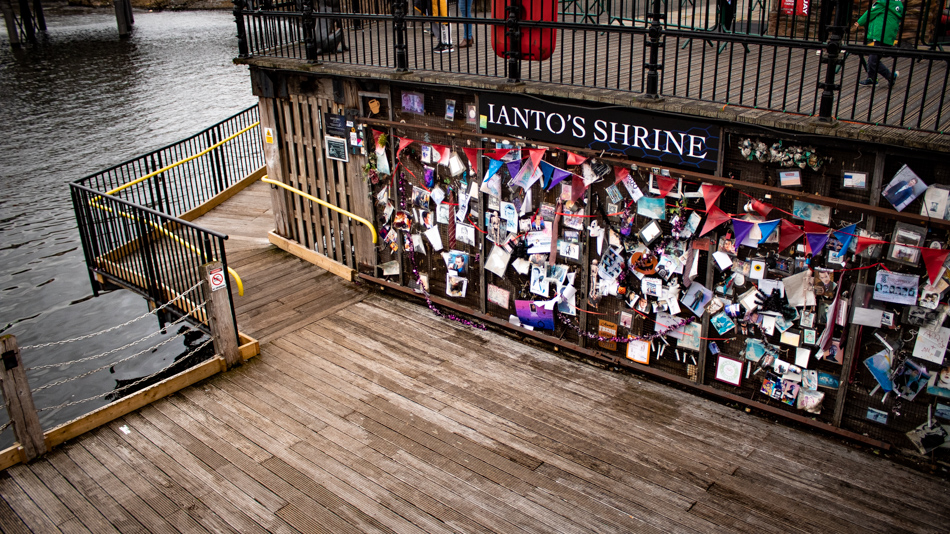 Gradually more people came to know about the place. The site is now visited by fans and their families from around the globe, who bring their own epistles to leave a mark and honour the vestiges of a fallen hero.
Keith Williams, a local from Cardiff, has witnessed the shrine materialise, metamorphose and evolve over the last twelve years. Although he hasn't watched the show, he recognises and values the emotions that have succeeded in bringing people together. "Each year, people come here on his death anniversary. The decorating stuff keeps changing too," said Keith.
As prominent as the memorial is, not many people are aware of its peculiar nature.
Lucy Rubio-Jones, who relocated to Cardiff around four years ago, considered all the R.I.P messages to be dedicated to a real person. As I told her about the shrine's backstory and its cultural significance, her eyes, which had been fixated at the shrine with a reverent poignance, seemed to light up with joy.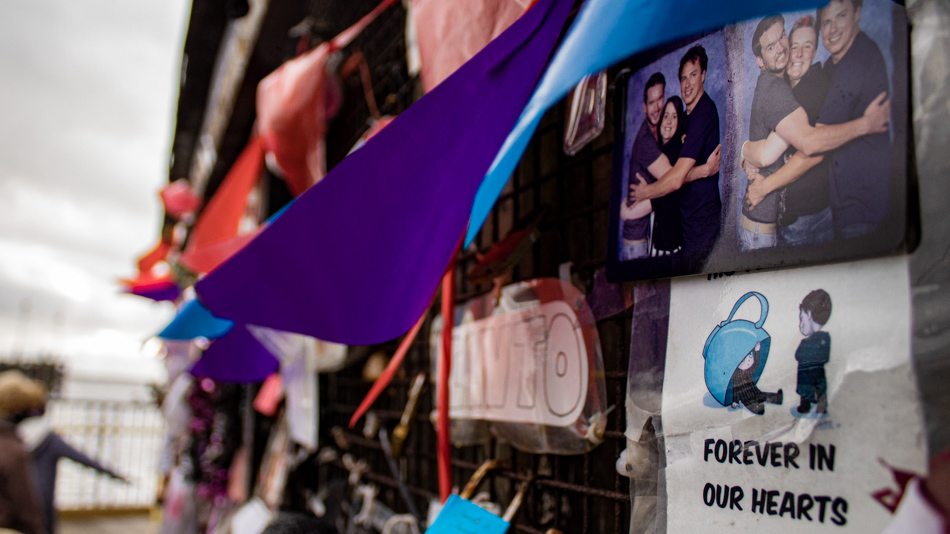 Torchwood stopped airing more than ten years ago, and most of the people have now forgotten about it. But Ianto's genteel nature and wholesome humour seems to have outlasted the show and made him into a character larger than life.
Ianto's Shrine — garlanded with pumpkins and skeletons for Halloween — harbours those seeking to celebrate a fictional figure, as well as those seeking tangible, collective celebration. It stands as a testament to how people, despite their differences, can come together for silly little things which can end up meaning so much more.