If you also enjoy being surrounded by stationery and artwork, The Pen & Paper stationery shop maybe an ideal choice in Cardiff.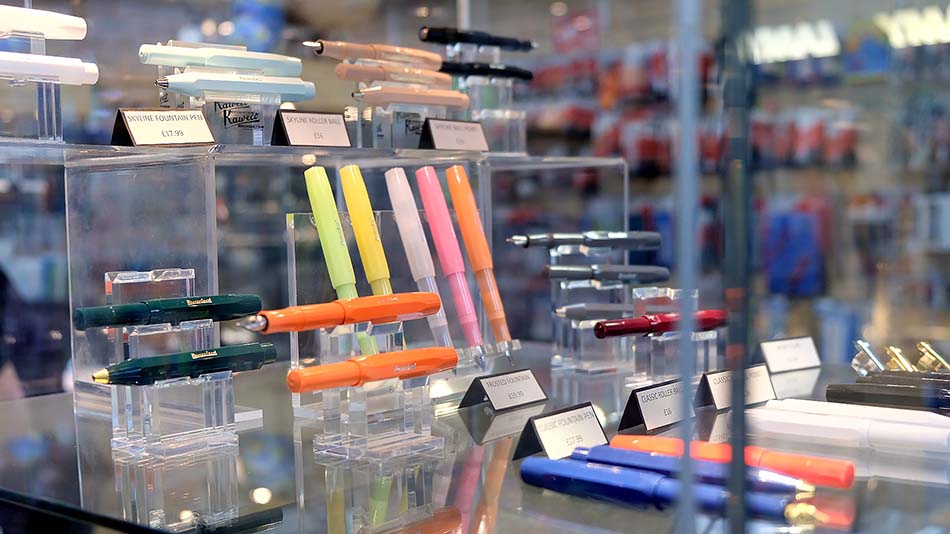 From the first time I practiced calligraphy when I was in the first grade, I fell in love with the feeling of writing on paper. The sight of coffee-colored ink shining under the sunlight, I was fascinated by it countless times.
When I have just arrived in this country, try to purchase some notebooks and markers for postgraduate studying, I was attracted by a shop window that displayed notebooks and pens from both familiar and unfamiliar brands. This window belongs to The Pen & Paper, a stationery and art shop located in Royal Arcade, Cardiff.
Founded in 1996 by Phillip and Wendy Bottrill, The Pen & Paper as an independent store has been offering pens and notebooks for students from different countries, paper and brushes for artists, postcards and gifts for tourists, and a fun experience for visitors to browse through the novelties.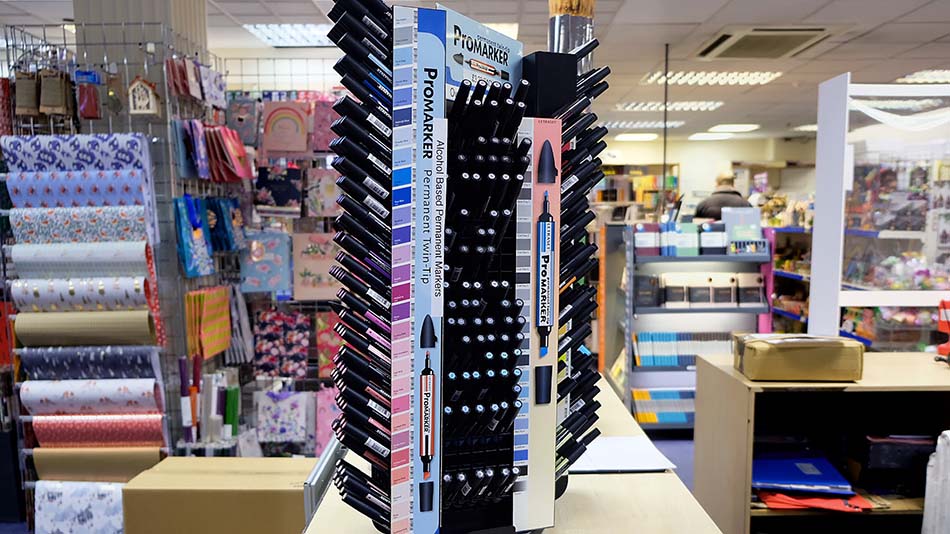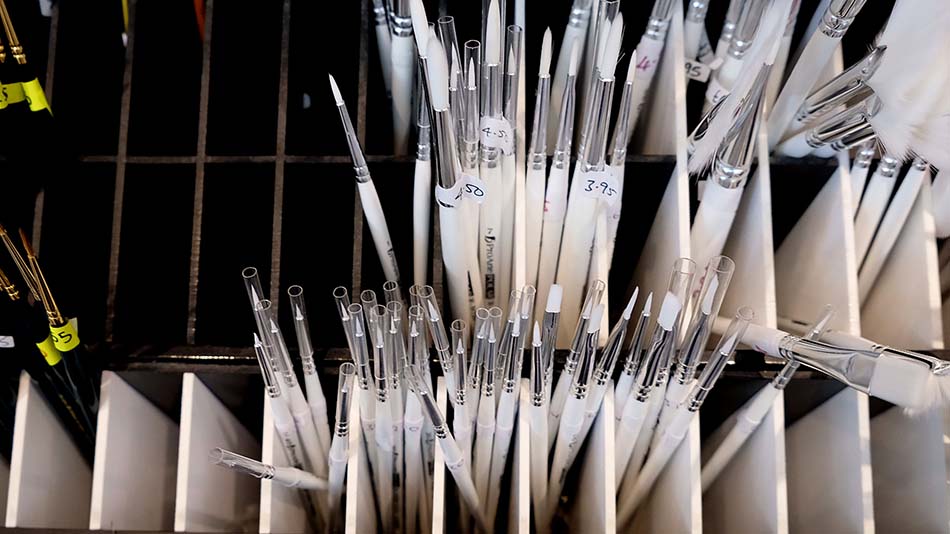 After entering this shop, I was attracted by notebooks from Paperblanks which have extremely gorgeous covers, while another customer had been drawn to simply designed books.
Although I obviously don't have enough money to collect them, as a lover of colored inks, I can almost see myself coming back again and again when I heard that there are 290 colors of ink.
"This is an independent store, there's only this one store." Wendy said, unlike stores run by multinational corporations, "They only carry the top 10 lines, while we carry more interesting bits and pieces."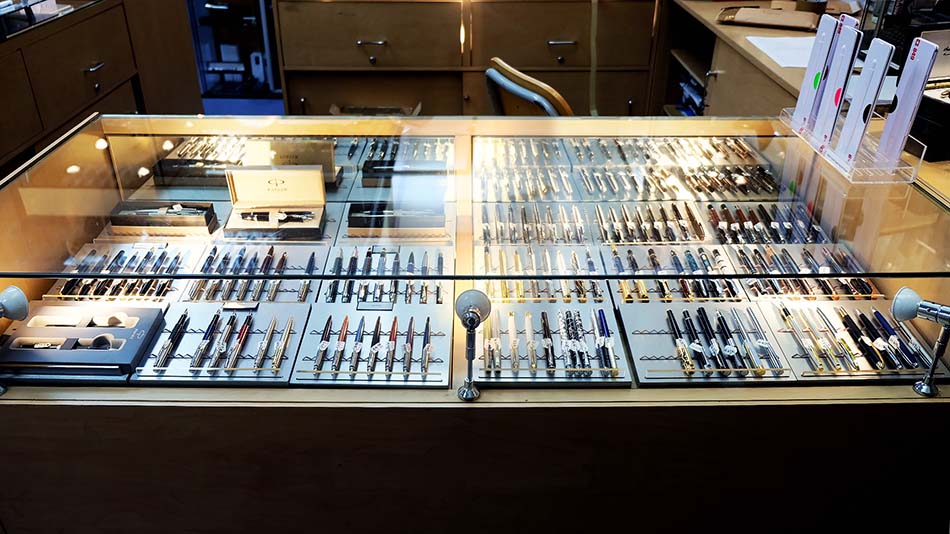 Whether you want to pick your first pen to enhance the handwriting experience, or you already own a few pens but are still looking for a better, more suitable one, the staff at The Pen & Paper are always willing to offer help.
After trying a wide range of pens, you may be able to find the loved one based on a real writing experience.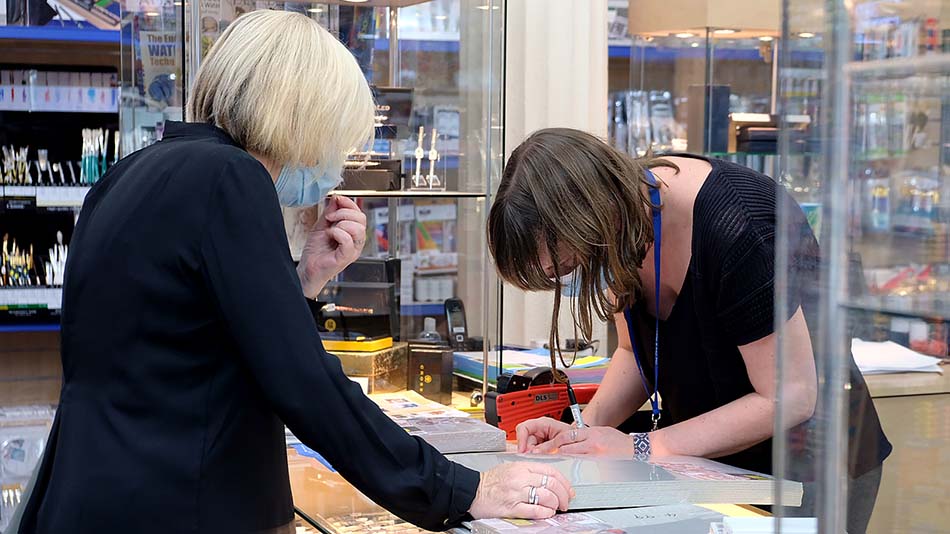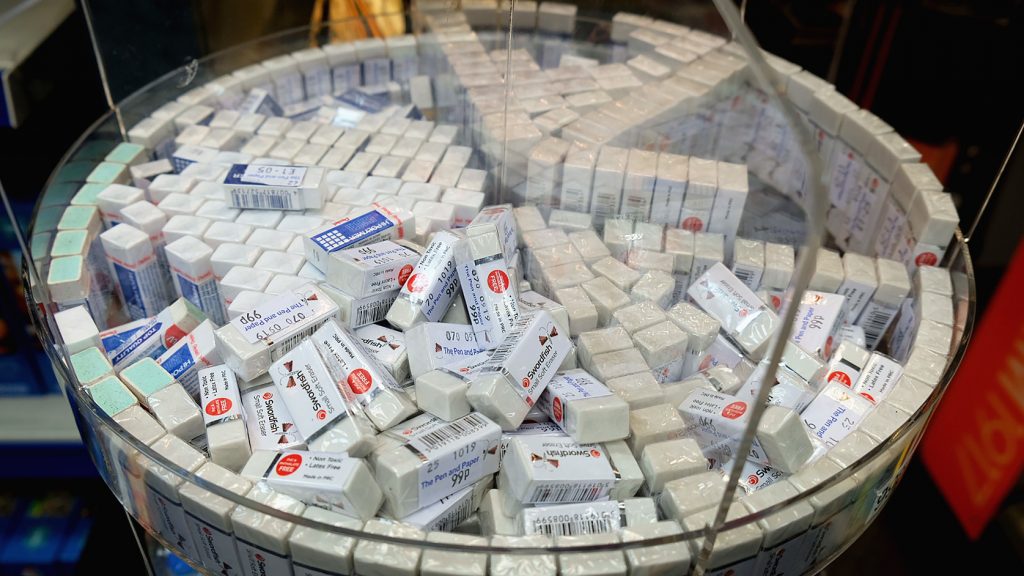 A long time has passed since Phillip and Wendy founded the store, but they continue to enjoy the island of beauty and creativity. "My husband and I, I buy the arts and he buys pens and stationery."Wendy said, "We've been doing it for a long, long time. But we must still enjoy it because it's still here."
On a laid-back weekend when all the work is done, you can come to the island and wander among the shelves of quirky playing cards and postcards, or just get a visual treat from the neatly arranged stacks of colored paper.
Like Wendy said: "You can spend ages just wandering and finding things." Even if you don't have a clear goal, you can still get pleasure from the process of selection.