If you enjoy Italian food and its special cuisine, Giovanni's in Cardiff is a great restaurant you cannot miss!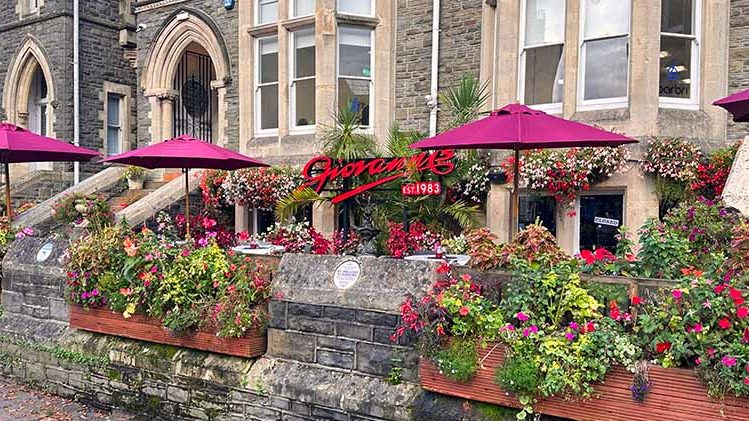 As you approach Giovanni's restaurant, the first thing that catches your eye is the beautiful exterior. It is adorned with an array of flowers, adding a touch of floral elegance to the architecture.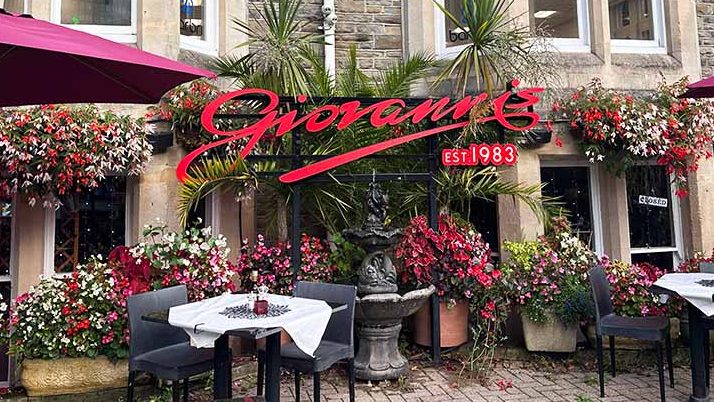 The staff Gareth who has been working here for over one year said that, the owner himself is a flower enthusiast who looks after these blooms every day to ensure they radiate their utmost beauty. This devotion to detail is evident both inside and outside the restaurant.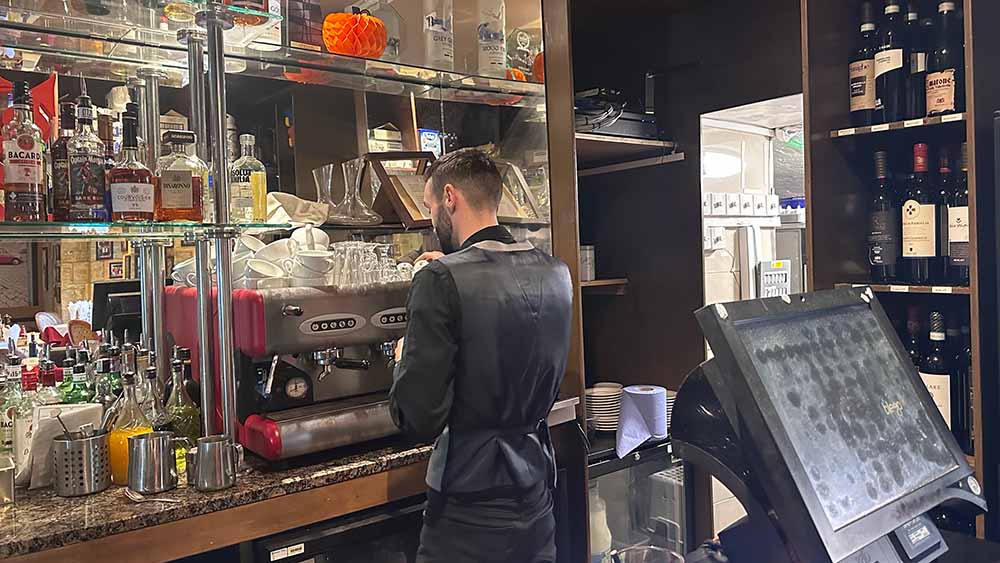 Giovanni's Restaurant is located in Park Place, CF10 3DP. It is named after its owner Giovanni Malacrino, that has been a culinary legend since its establishment in 1983. It's a family business that is run with his sister Francesca, started by chefs. They built up their business and opened more branches which led them to success for their hospitality.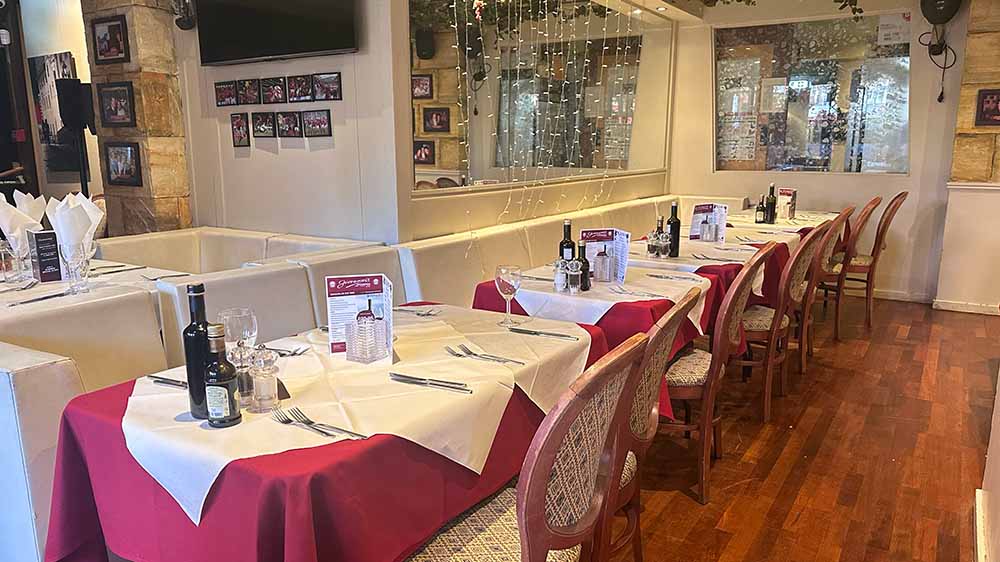 Walking inside the restaurant, you'll be captivated by the celebrity photos all hang on the wall. These pictures bear witness to the restaurant's illustrious history and distinctive charm. All of them must have tasted the unique flavor of Italian cuisine here.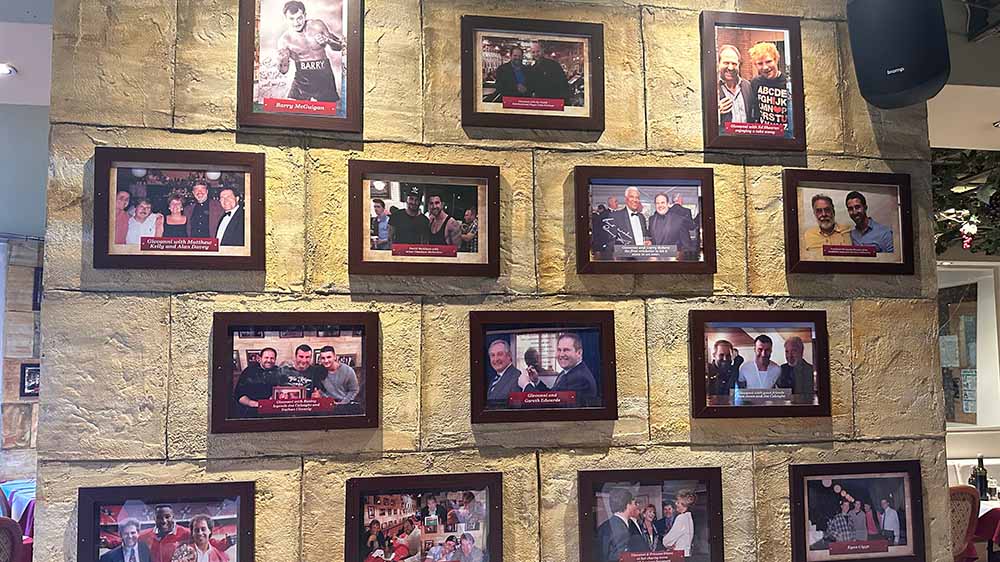 When talking about the most recommended food in Giovanni's, "I would definitely go for Risotto, but the best seller generally is Lasagna", Gareth said.
For those who have an appetite for Italian classics, Lasagna is sure to be a favorite. The layers of this dish are stacked with juicy aroma and flavor. Of course, desserts are not to be overlooked, with a variety of options to satisfy your sweet tooth.
With Christmas just around the corner, the Giovanni's Restaurant has prepared a special menu that will satisfy your appetites. The seasonal specialties are a feast for the senses of your holiday celebrations. Moreover, the staff's warm hospitality will further enhance your dining experience.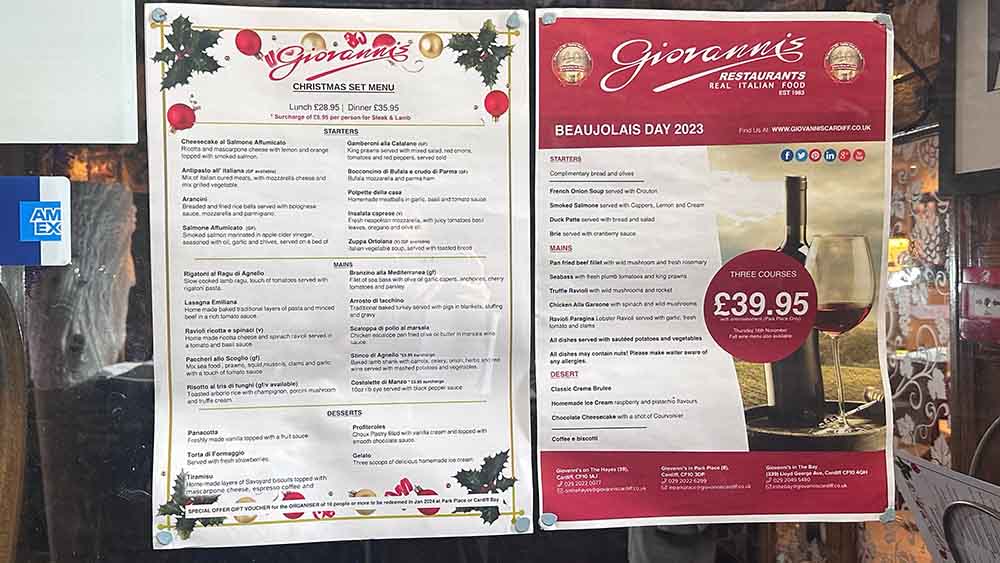 If you are looking to celebrate a special occasion, share spare time with your loved ones, or enjoy delicious Italian cuisine, this restaurant is the ideal choice. Here, you will not only taste authentic Italian flavors but also feel the owner's dedication to detail and genuine care for customers. You won't be disappointed at Giovanni's Restaurant.