Along with the lifting of the lockdown, the city is becoming increasingly noisy. If the rain is stopping you from finding solace in nature, why not try an indoor bookshop?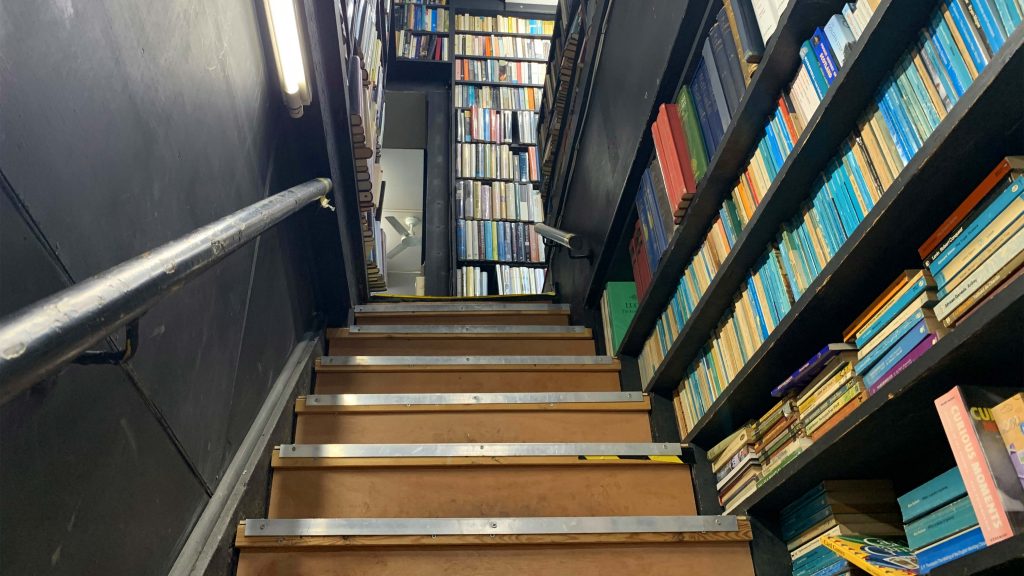 A survey by Statista found that more than half of people in the UK are choosing to buy more books second-hand than buy new.
In the heart of Cardiff city lie some unique second-hand book retailers. From Victorian nautical magazines to Renaissance art theories; from ancient Welsh folklore to old Ar Log band albums, these bookshops always have everything you want to discover.
This article would like to share with you the shops where you can find second-hand books in Cardiff city centre.
Troutmark Books, Castle Arcade, CF10 1BW.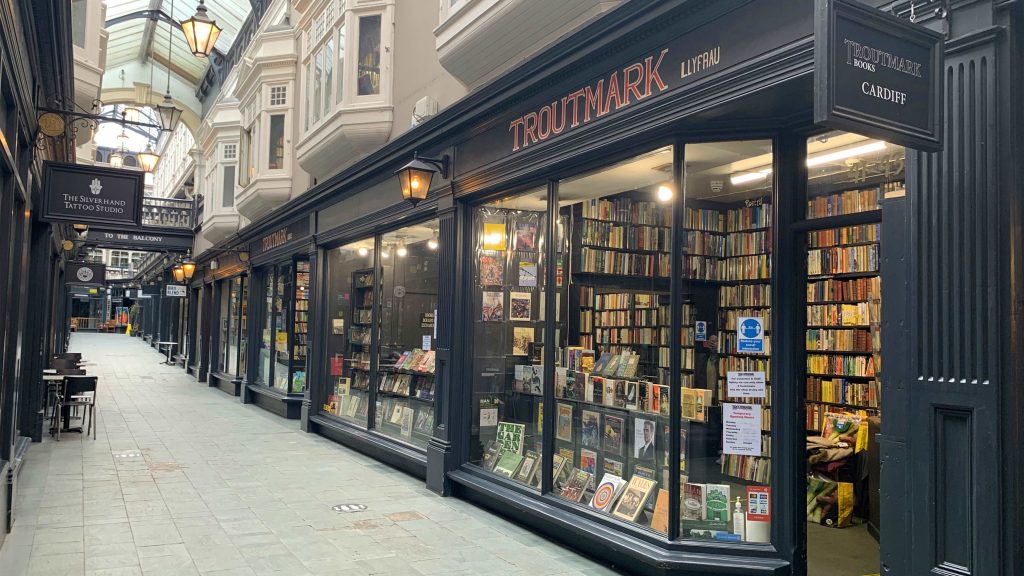 The shop is in the arcade opposite Cardiff Castle, where the story at the beginning of this article takes place. The whole bookshop is like a maze, row after row. It has three floors in total, selling books including fiction, art, children's literature, social science, and comics, etc. The basement has an entire shelf of books for Welsh language literature around the corner near the stairs. The first floor is occupied by comics and CDs.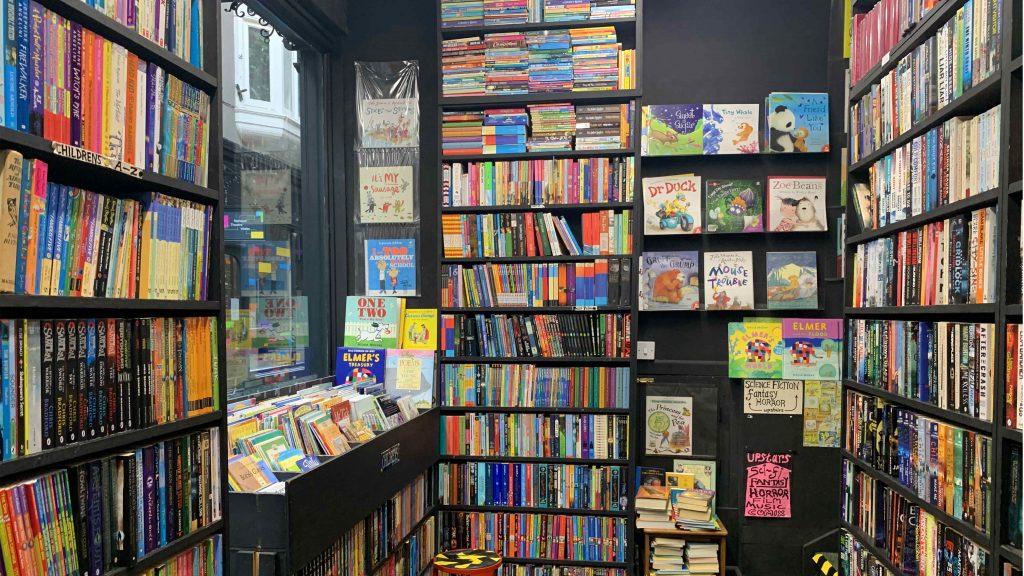 The most attractive thing about Troutmark is not only its brightly coloured window displays and antique like exhibits, but also the great variety and the rare first edition books.
2. Bear Island, Cardiff Market, St Mary St, CF10 2AU.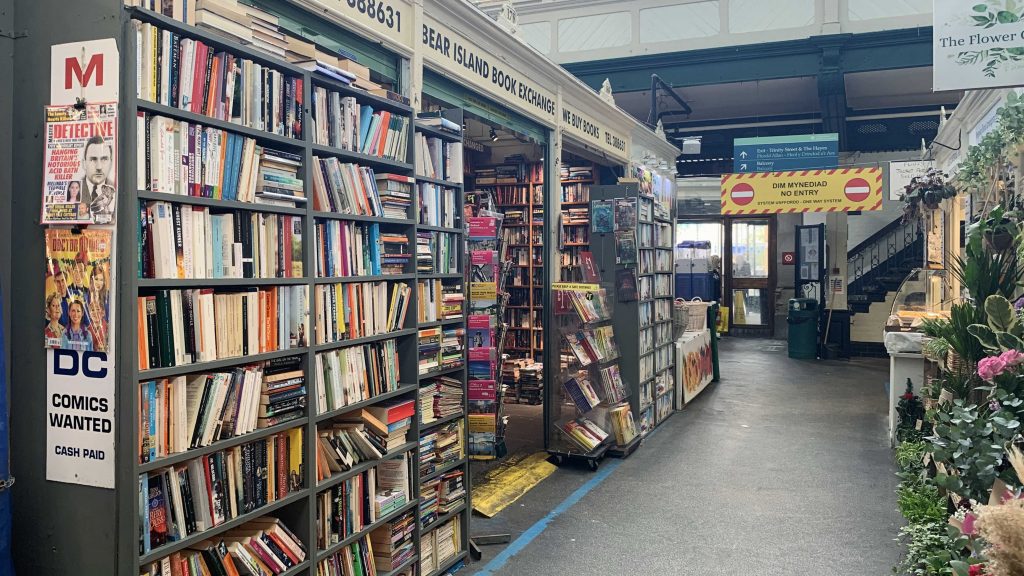 It is a vendor in Cardiff Central Market, just near the main entrance to the east. It is not a large space, but there is no shortage of books for sale. The shelves stretch from the bottom of the feet to just above the head, and there are books that cannot find their way onto the shelves and are just piled neatly on the floor. You can find plenty of fiction and non-fiction, but the most convenient way is to ask the shopkeeper, and he will be friendly enough to give you a hand.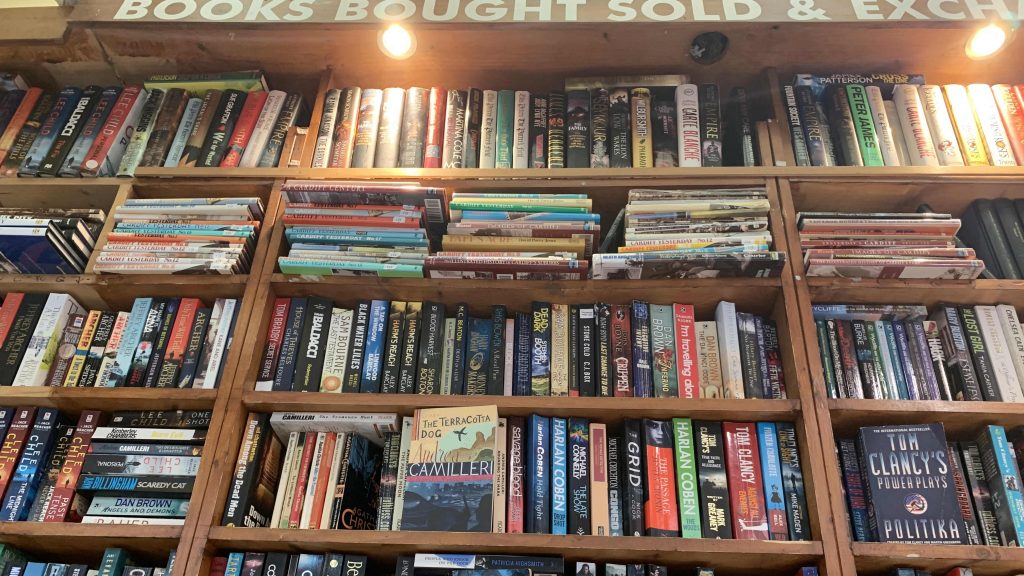 Tucked away in a central market full of ingredients and the aroma of Welsh cakes, it has a lifestyle feel unlike any other bookshop. You can even take a book home with you on your way home from grocery shopping.
3. The Castle Emporium, Womanby St, CF10 1BS.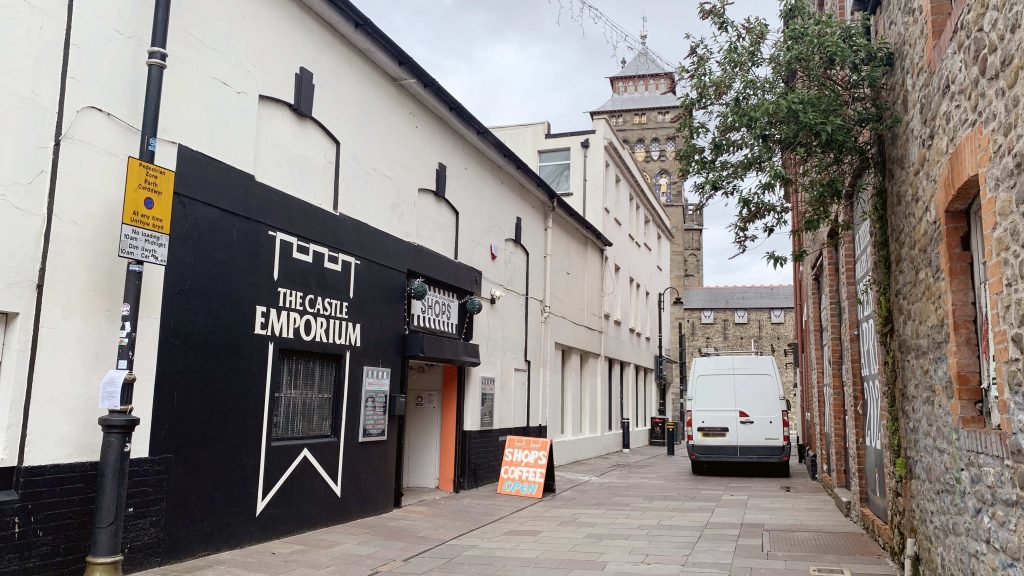 The Castle Emporium is a hub of independent businesses where you can find amazing shops and services based together in a converted 20's cinema. Entering the porch and turning left you will see a cozy single sofa in the corner with several bookshelves erected next to it. This space has been created to look like a study or a floating window in our home, giving a warm and relaxing reading experience.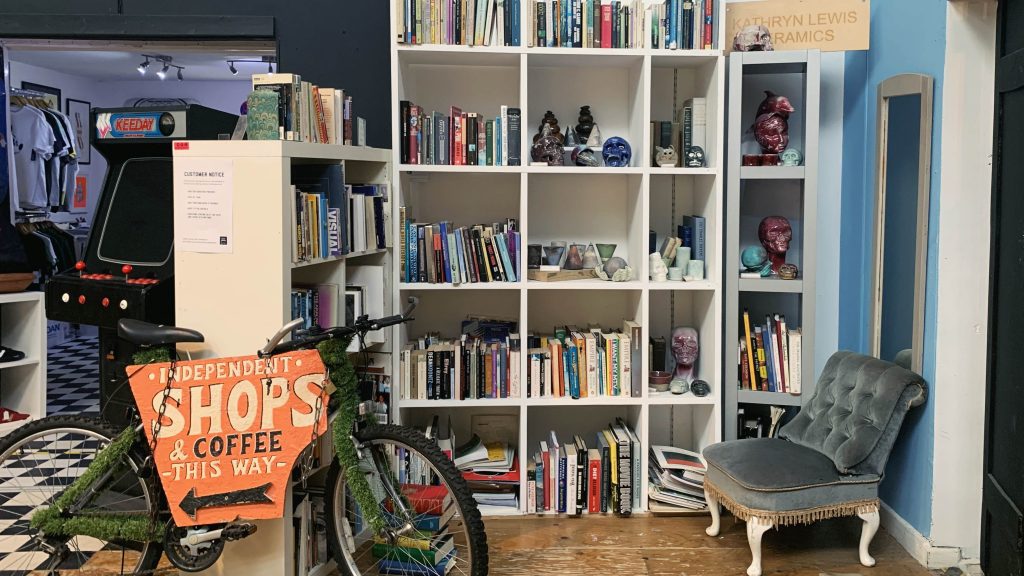 The location is rather inconspicuous, but once you've seen Cardiff Castle's tallest clock tower, you'll find this relaxing little spot in the alleyway directly opposite it.
4. Oxfam Bookshop, 36 St Mary St, CF10 1AD.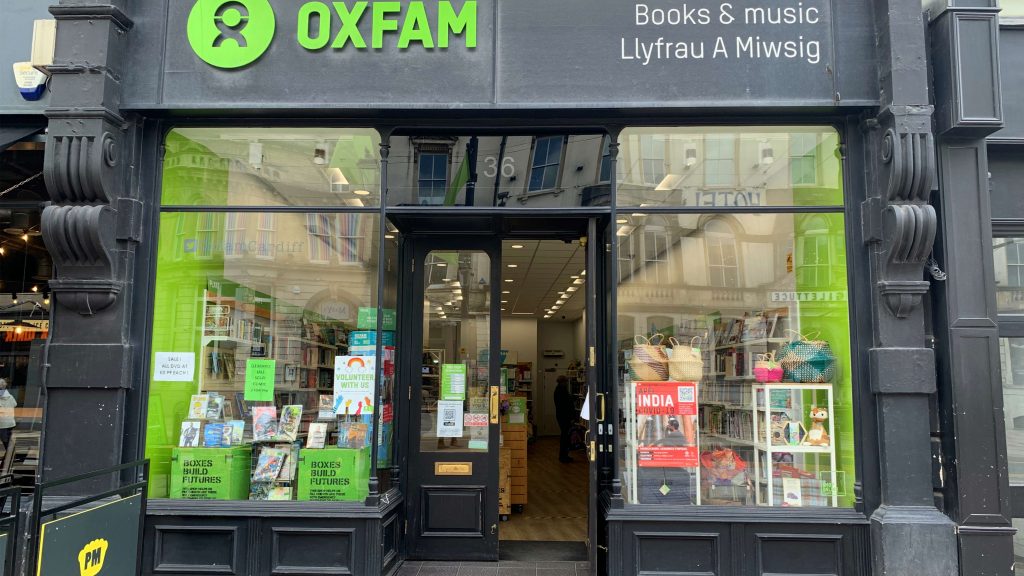 Oxfam is a global charitable organization working against poverty based in England. This shop on St Mary Street is bright and clean, with used books arranged on shelves in categories such as children's, plants, fiction, etc. Collections of paintings and magazines from fifty years ago like Sea Breezes are prominently displayed in the middle of the store. Near the inside, a glass cabinet contains rare and collectible reading materials. Surely, Welsh literature has a place here waiting to be enjoyed by the readers.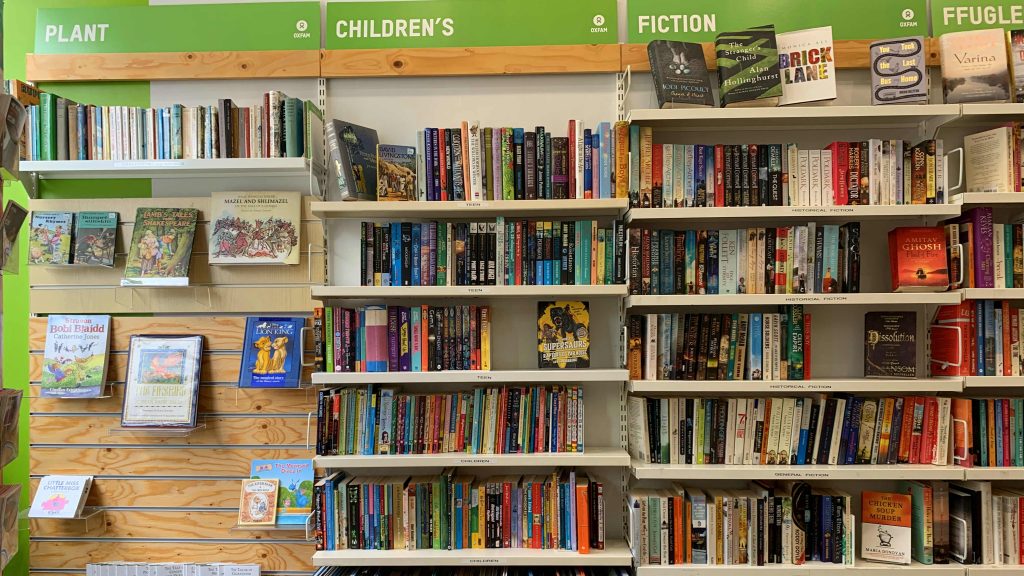 According to The Atlantic, as a non-profit organisation, all proceeds from the bookshop go to support its charitable efforts around the world.
5. Children's Wales Air Ambulance Shop, 15 Churchill Way, CF10 2HD.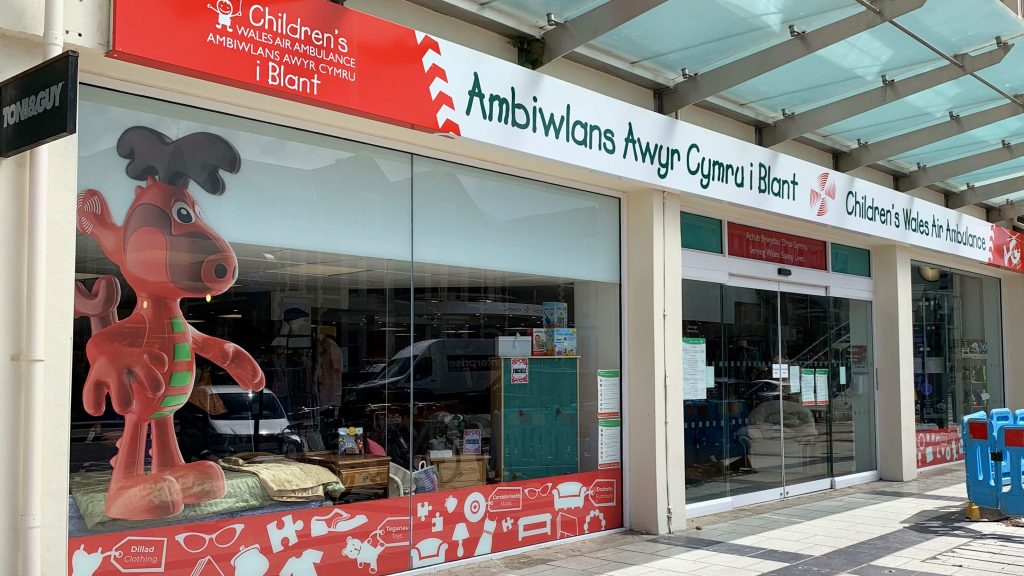 It is also a charity shop that sells used books as well as other goods. The stairs on the right-hand side as you enter will direct you to the book display area. Novels occupy almost entirely one wall here, while non-fictions, such as collections of photographs, cookbooks, and biographies, are displayed on the other side. There are also shelves full of CDs and old albums in the corner, with Andy Williams and Ar Log band members smiling at you from the packaging. It is hard to just walk away, isn't it?