Want to go on dates to places other than parks? Here are seven spots you can take your date to once the lockdown ends.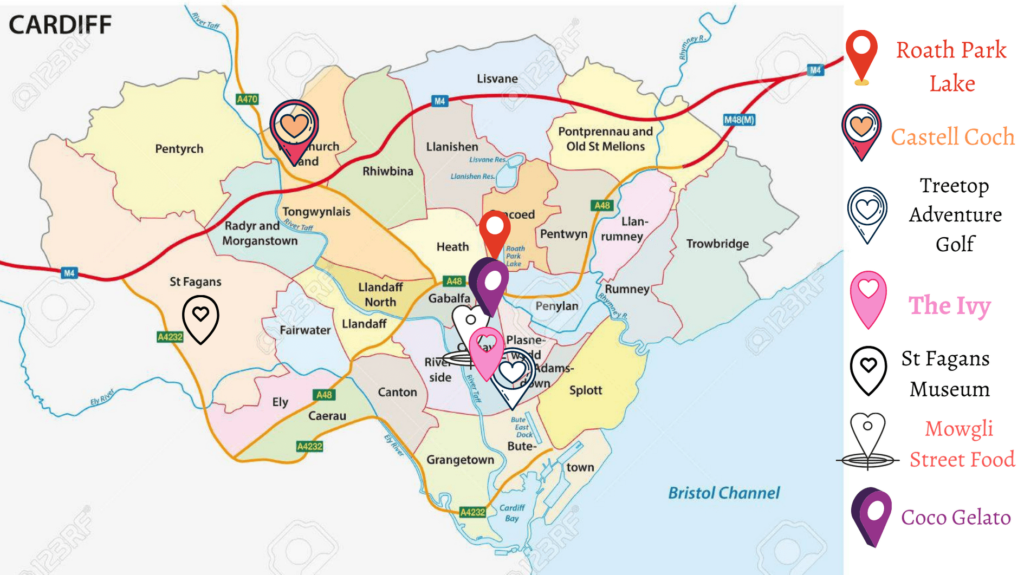 While video calls and virtual gatherings took over the last year, they left us craving for human contact. We were constantly separated by our screens and online dating never saw the offline world. As the lockdown finally comes to an end, we can all look forward to going on actual in-person dates, not just in parks but to few other exciting places too.
Here are some interesting spots in and around Cardiff for you to go on a first date after the lockdown:
1. Roath Park Lake – Boat hiring: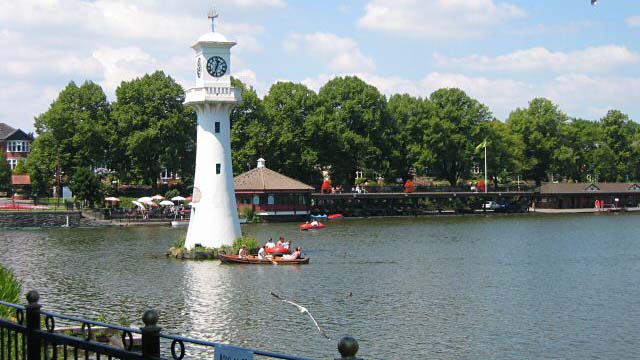 Now don't curse me for mentioning a park as the option first in the list. It's the perfect place to take a nature lover out for a date. Imagine rowing through 30 acres of water with your date, surrounded by nature, serenity and a beautiful park. The birds, water, and a myriad of surrounding trees will only bring the two of you closer .
Hire a 'pedalo' – a pedalling boat or a rowing boat to travel around the lake situated amidst the Victorian styled Roath Park. Will Edwards, an entrepreneur from Cardiff says, "A rowing boat for two is incredibly romantic."
Roath park is situated in the hustle-bustle of the city, yet manages to provide a peaceful experience to its visitors. You can also feed some fish at the conservatory and grab some snacks or coffee at various cafes around the park.
2. Castell Coch: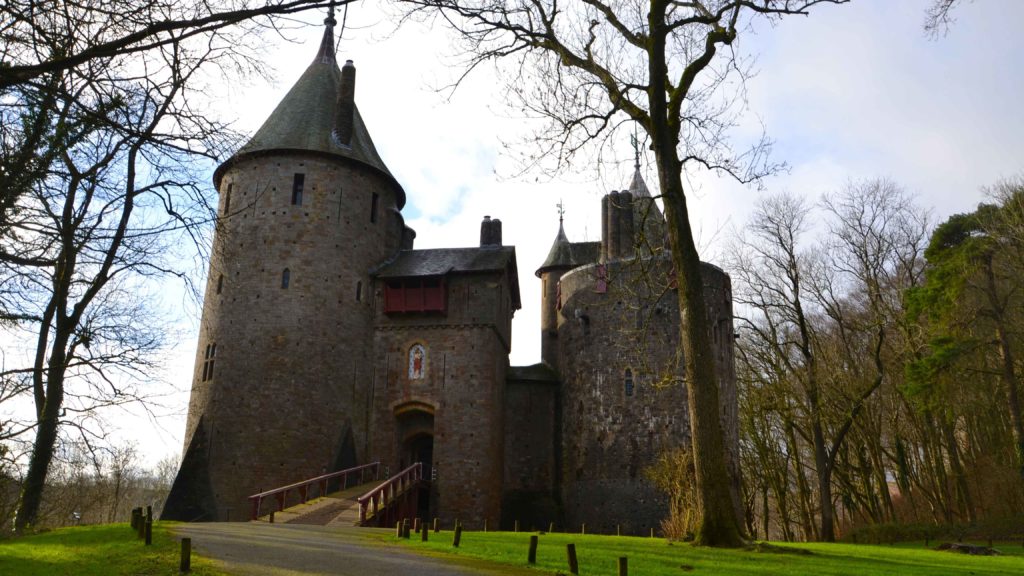 if your date is into history, architecture and beautiful buildings or may be just enjoys cute little fair tails, then there can be no better setting than a castle to meet her/him. Castell Coch is a 19th century Gothic Revival castle, translated literally from Welsh, it means 'Red Castle'.
"The guided tour takes us through the castle's incredibly ornate rooms," says Benjamin Southgate, a student from Cardiff. "The rooms look like they've come straight out of a fairy tale." The castle, which was originally built in the 11th century, is situated in the North of Cardiff. A 20 minute drive from the city will give your date a nice head start before the tour of the castle starts. 
The castle has also been used to shoot many movies and TV shows, among which is Doctor Who. There is a small café for you to have a coffee after exploring the beautiful castle which will complete your fairy tale themed date.
3. Treetop Adventure Golf: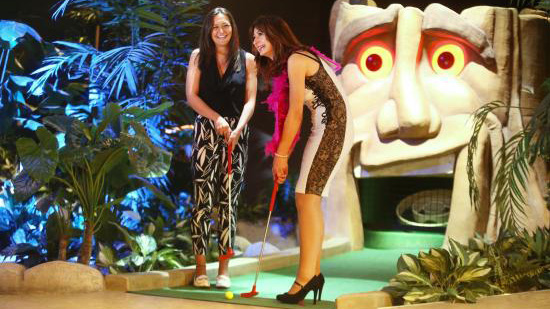 This mini golf adventure is largely loved by most young people in Cardiff, right from small children to university students. If you cheesy date nights holding hands and romance is not yours or your date's cup of tea, then this definitely is your place.
You can enjoy the tropical cocktails and jungle grubs or show off your skills by cracking the tropical trail and navigating through the rainforest and impress your date. This exciting experience will definitely make the day a memorable one.
4. The Ivy:
if you are in a mood to dress up and go for a luxurious fine dining and exotic dinner date then you can't a place grander than this. The Ivy is an all-day brasserie situated in the centre of the city and has a magnificent ambience. They serve modern British and international Ivy-inspired classic food all day.
Akubu Adiela from Cardiff says, "Ivy has a very beautiful aura. It has a setting which will allow you to have personal time with your date." The restaurant is known to be very expensive, so if you are feeling very affluent or want to make some one feel very special, then The Ivy should be your choice.
5. St Fagans National Museum of History: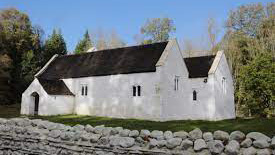 It's time to cater to the likes of history nerds. St Fagans is an open air museum situated in Cardiff which demonstrates the history of Welsh lifestyle, culture and architecture. The museum consists of over 40 re-erected buildings from around Wales.
Read about the place and then quiz your date once you reach there. You might just get a chance to flaunt your knowledge about some interesting places in Cardiff. You can also carry a picnic and have a nice afternoon at the museum.
Kirsty Richards, a resident of Cardiff describes St Fagans as one of her favourite places in the city. "It has restored houses from the 17th century and is surrounded by a forest, so has many walk trails. They have an old-fashioned town centre with a bakery and sweet shops which are amazing," she says.
The museum has free entry which makes it a very pocket friendly venue.
6. Mowgli Street food: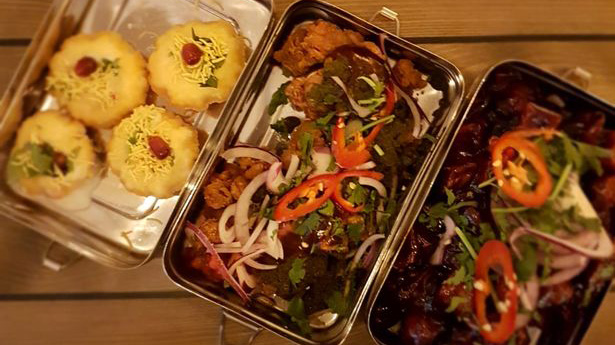 Not everyone is into fine dining, many of us prefer stalls and street food. Here's a great place to enjoy the authentic Indian street food in a jungle book themed restaurant. It is located in the centre of the city, on Church Street.
Mowgli will provide you with a unique date experience by adding a hint of Indian spices to it. The hanging swings for sitting, a huge tree right in the middle of the restaurant and the lights will brighten up your date and will make him/her give you a call the next day as well.
7. Coco Gelato:
It can be a post meal walk or just a short dessert date, Coco Gelato will add a tint of sweetness to your day and will make sure you leave happily. "It's a good place to go to share a sundae and get to know your date," says Delilah Green, who has visited the restaurant before.
Well, one good thing about a dessert date is, if the person doesn't turn out great, you can always enjoy the amazing desserts and while your date can, Coco Gelato will never disappoint you.