Mark Goodman, arguably the only Welsh speaking drag queen in the world, opens up about his life and future plans
On a chilly November evening, about 20 minutes before the opening hours of Minsky's Showbar in Cardiff, a group of women huddle together in wait. In their mid-forties, they are all rolled, pressed and pumped up for their 'Girls Night Out'. Inside the club is 35-year-old Mark Goodman – the star attraction for the night – recounting the latest episode when the spotlight was on him and he found himself frozen.
"I go to a slimming class every week and I got nominated. I was asked why I should win this [slimming award]. The nerves kicked in; I was shaking and I was stumbling…" One of those witnessing this transformation couldn't believe it could happen to a stage-veteran of 17 years. But Mark knew exactly why.
"I am quite reserved," he explains. "As Mark, I could never go up on stage with a mic… But as soon as I put on tights and some make up and a wig, I get so much confidence in myself as a person."
This night, his lips are coated in a dark shade of red, cheeks puffed up in pink and eyelashes have been lent long, exaggerated extensions. It is obvious to anyone that Mark, just a blonde-wig and a hairspray away from turning into Tina Sparkle, arguably the only Welsh drag queen in the world, is glowing with confidence.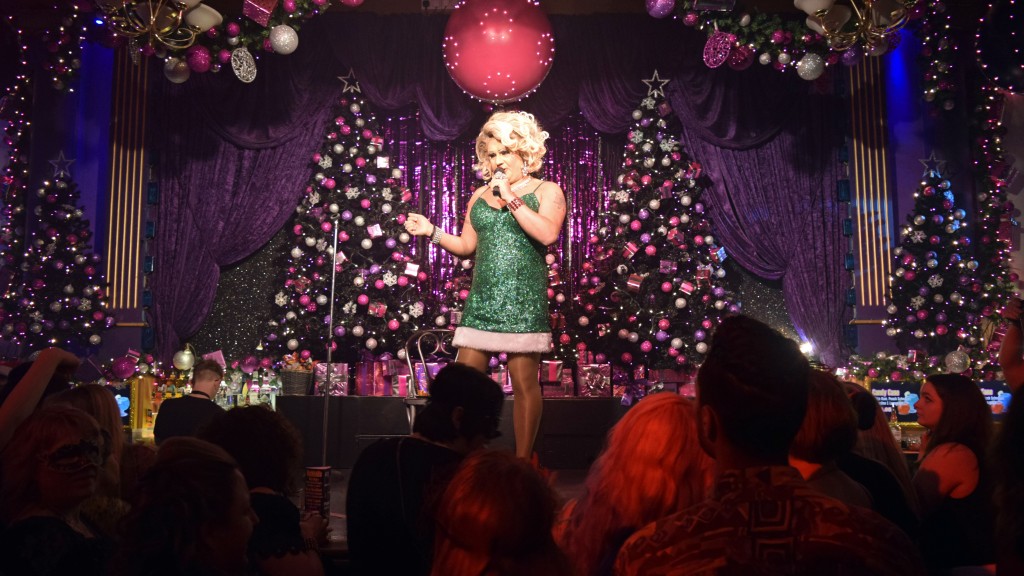 Mark was born in Caerphilly, a small town about half an hour away from the Welsh capital. After completing his school at the age of 18, he decided to opt for a drop year and happened to land a chance to perform as a drag artist at a popular tourist resort in Wales.
"This was in the late 90s. I used to see other drag queens and [think], 'Maybe I'd like to have a go at that'." Now, all he had to do was pick a name before he delivered his solo performance. On impulse, he went for Tina Sparkle, after a character in the film Strictly Ballroom. But Mark's Sparkle is nowhere near the dancer one sees onscreen.
"She is in her late-thirties and has been married three to four times. A 'valley sort of whore', I call her," says Mark. His Tina also has two kids, is frequently spotted with a different guy and always speaks her mind.
After his successful debut, the name stuck and his passion grew. He now works for four to five nights a week, often travelling across the UK, often participating in gay pride rallies. In all the years of being a performer, he claims that hasn't come across other Welsh drag artists. "We are brought up thinking we will be becoming teachers, lawyers or farmers," he says. "I don't think people think they can do a career out of it."
To an extent, Mark thrives because of this exclusivity. Even as he puts in hours to perfect the acts he hosts at Minsky's, work stress seldom gets the better of him. "I am gonna keep going till I am taken to a retired drag queen home," he says.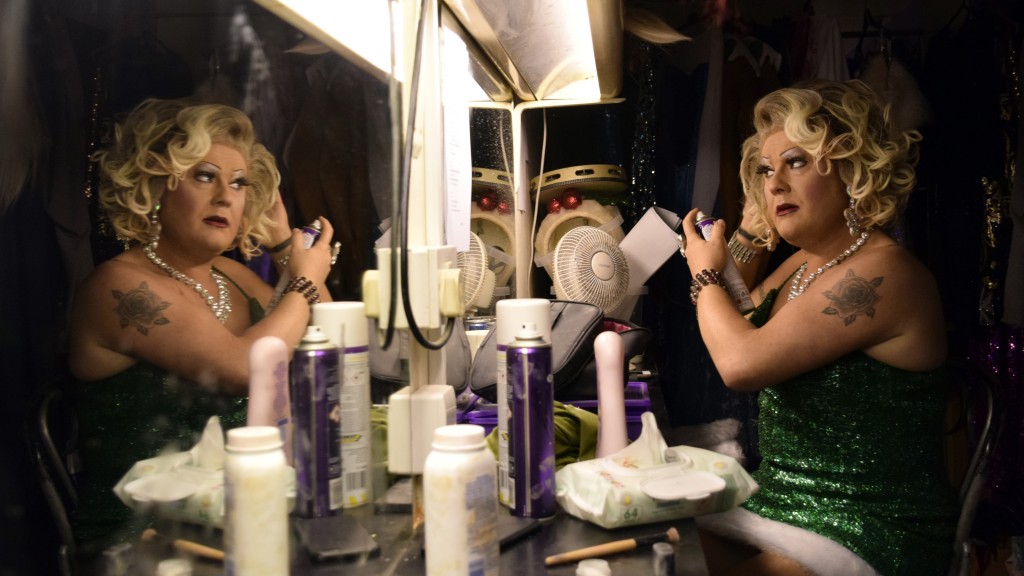 Around 7 pm, the stage manager pops his head into the dressing room. I get my cue to wrap up. By now, the doors are thrown open and a flood of 'hens' have washed in. In a few minutes, the house lights dim, the strobes come out and the stage manager shouts: "Are you ready?"
Out struts Tina Sparkle, smug in her knowledge that she is much curvier, prettier and saucier than the best of them. At one point, she makes sure there is no doubt left among her mostly oversized audience: "I won't make jokes on the fat people. They clearly have a lot on their plate."
If only Mark could come up with that line at the slimming centre.